PHOENIX -- A federal judge delayed a decision to refer Maricopa County Sheriff Joe Arpaio for criminal contempt charges, but hinted that hundreds of Latinos who were detained by his deputies solely on suspicion that they were in the country illegally could soon be compensated.
U.S. District Court Judge Murray Snow on Tuesday heard arguments over what penalties Arpaio and his office should face for continuing to racially profile Latinos during traffic stops and immigration patrols after court orders barred him from doing so.
Related: Judge: Sheriff Joe Arpaio Violating Order to Stop Racially Profiling Latinos
Snow had ruled on May 13 that the sheriff and three of his top aides were in civil contempt for violating court orders.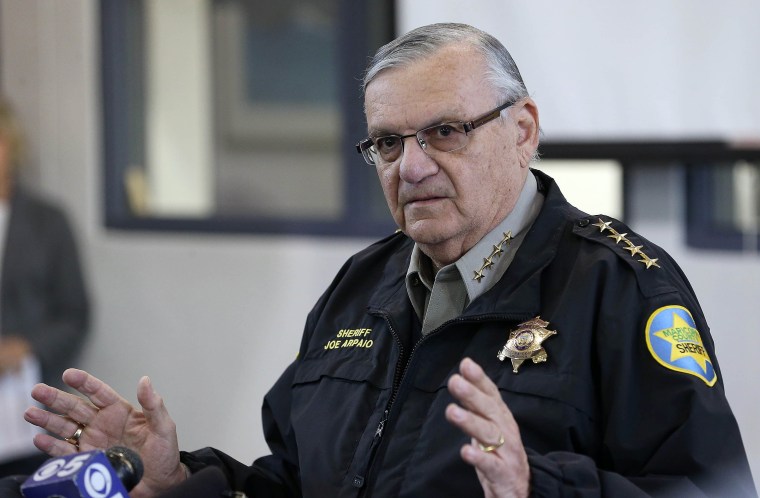 The judge said racial profiling victims could receive up to $1,000 in restitution for the first hour they were detained, and an additional $200 for every 20 minutes they were detained.
Judge Snow also said he was considering appointing someone to oversee full oversight of internal affairs at the sheriff's office.
"I don't have confidence anymore about the direction of the Maricopa County sheriff's office," Snow said.
During Tuesday's civil contempt hearing, Snow also considered a number of penalties for Arpaio and his deputies. He said Arpaio was "the most culpable" for violating the court orders to stop racial profiling. But he said his abilities to impose penalties on Arpaio were limited because this was a civil contempt proceeding and because the sheriff is an elected official.
Outside the courthouse, a giant, inflatable "Arpaio" balloon dressed in jail garb was paraded outside the courthouse. Arpaio has endorsed GOP presumptive presidential nominee Donald Trump.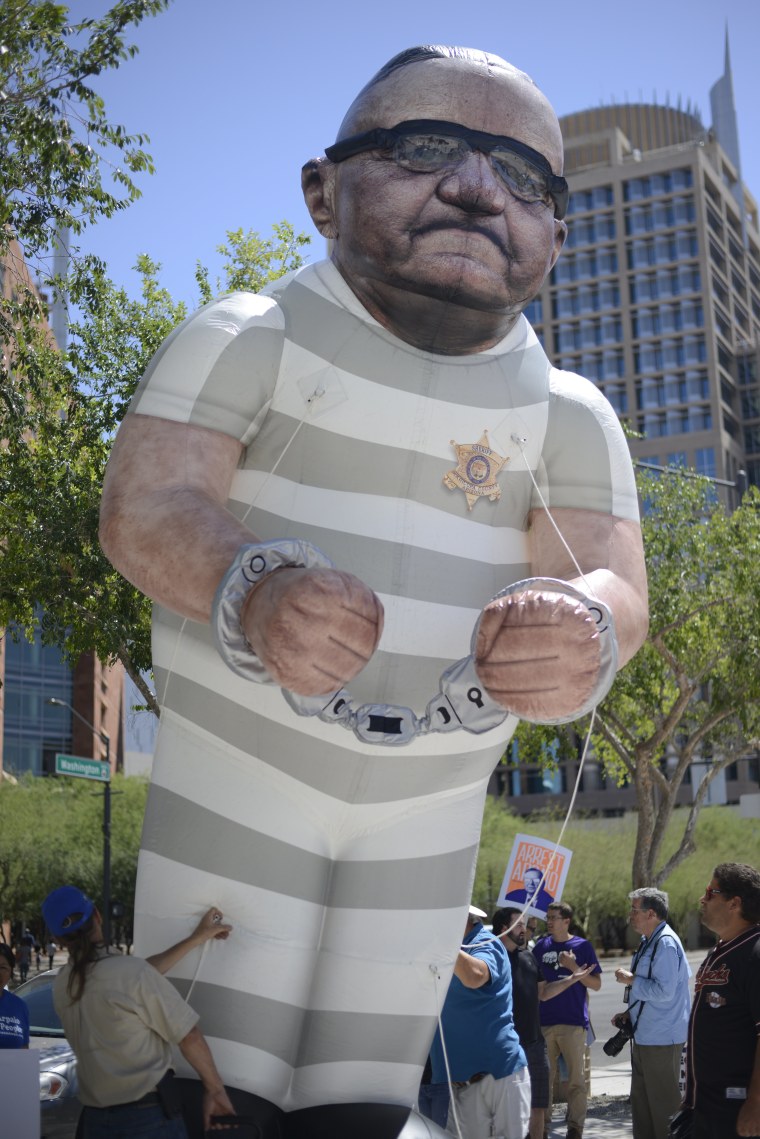 Lawyers representing the plaintiffs urged Snow to refer the case to the U.S. Attorney's Office for criminal contempt charges, which could lead to fines and jail time for the sheriff.
Arpaio's attorney Mel McDonald pushed back, arguing it would have a "devastating" impact on the sheriff because he would be "taken away from his responsibilities" to stand trial.
In response to that argument, Cecillia Wang, an attorney from the American Civil Liberties Union representing the plaintiffs, said: "Well, there are a lot of people in this county who have been harmed and injured and terrorized by this sheriff's thumbing of his nose at federal law and at this court's orders—and they are the county too and they deserve justice."
Wang added that some of the Latinos who were illegally detained by the Arpaio's deputies were turned over to immigration officials and were deported.
At the end of the hearing, attorneys from both sides agreed to write a combined document that, among other things, lists possible steps Arpaio and his office could take to comply with court orders. Snow said he would set a date for another civil contempt hearing after receiving the document.