AUSTIN, Texas — Presidential candidate Julián Castro added a little more certainty to his participation in the Democratic Party's first debates by meeting a requirement Friday of 65,000 unique donors.
His campaign hopes hitting the threshold also will mean additional respect for Castro as a serious contender for the 2020 Democratic nomination.
"We've said this over and over again, he did not enter this race as a front-runner. We knew that we would be fighting not just for (media) coverage, but legitimacy," Maya Rupert, Castro's campaign manager, said. "Long shot or not, he has entered the top tier here."
Hours earlier, there was a stream of tweets from various individuals calling for help to get Castro to the 65,000-mark, including from actress and #MeToo activist Alyssa Milano, former "West Wing" cast member Bradley Whitford and comedian Cristela Alonzo, who pledged to match contributions up to $500.
Rupert said hitting the 65,000 goal puts Castro among candidates who are getting a lot more attention.
The Democratic Party issued requirements for candidates to secure a place in the initial debates, scheduled June 26 and 27 in Miami and July 30 and 31 in Detroit.
Candidates must register at least 1 percent support in three DNC-approved polls or show that their campaign has contributions from 65,000 unique contributors, and at least 200 of those donors from 20 different states.
Rupert said Castro had met the polling requirement, but with 21 candidates now running, the party has said it will look at who has met both requirements to whittle down the list.
There are campaigns that can meet the polling threshold but don't have the showing of grassroots support with the 65,000 contributions, and some that have the contributions but not the poll numbers, Rupert said.
Castro's campaign is one of those doing both, she said.
The requirements have led candidates to come up with some creative ways to get to the debate stage, as NBC News reported.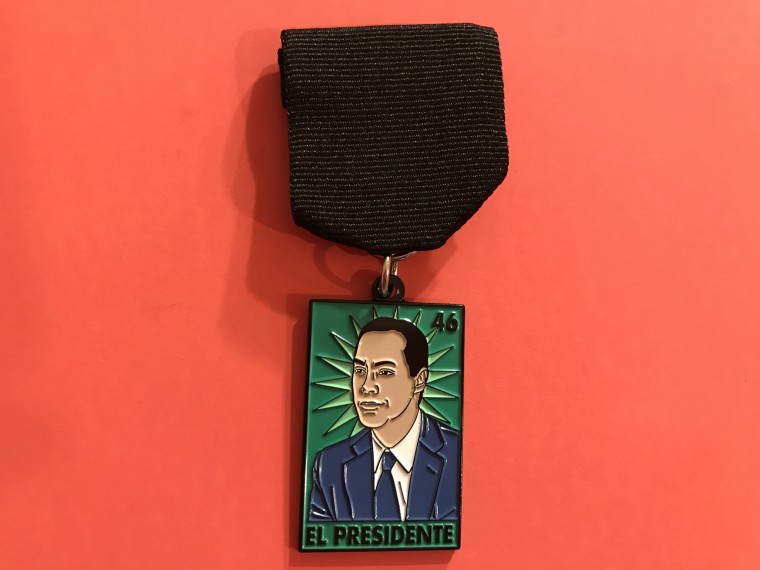 Beyond the Twitter push, Castro posted a video and sent out emails featuring his mother, who worked in Latino civil rights activism, and sold campaign souvenirs, including a medal issued in time for San Antonio's citywide Fiesta celebration. The medal featured a loteríacard with Castro's image, the number 46 in the corner and the label "El Presidente." Lotería is a Mexican bingo-like game.
Harold Cook, a political analyst based in Austin, thinks people keep dismissing Castro, if not unfairly, then prematurely.
"From the start, I think he himself said as much, the top tier is pretty full and you are just going to have to wait for the campaign to go by to see who rises to the top and who falters," Cook said. "I really feel Castro has laid a pretty solid foundation to be pretty well positioned for his stock to rise, if that happens."
FOLLOW NBC LATINO ON FACEBOOK, TWITTER AND INSTAGRAM.