In the summer of 2005, less than two weeks before Julissa Arce would start her dream job in New York as a financial analyst at Goldman Sachs, the Mexican immigrant had a panic attack.
"Since the age of 14, I had learned to live an alternate reality, an imagined reality in which my immigration status didn't matter," she writes in the prologue of her undocumented-to-documented memoir "My (Underground) American Dream: My True Story as an Undocumented Immigrant Who Became a Wall Street Executive," published by Hachette Book Group on September 13.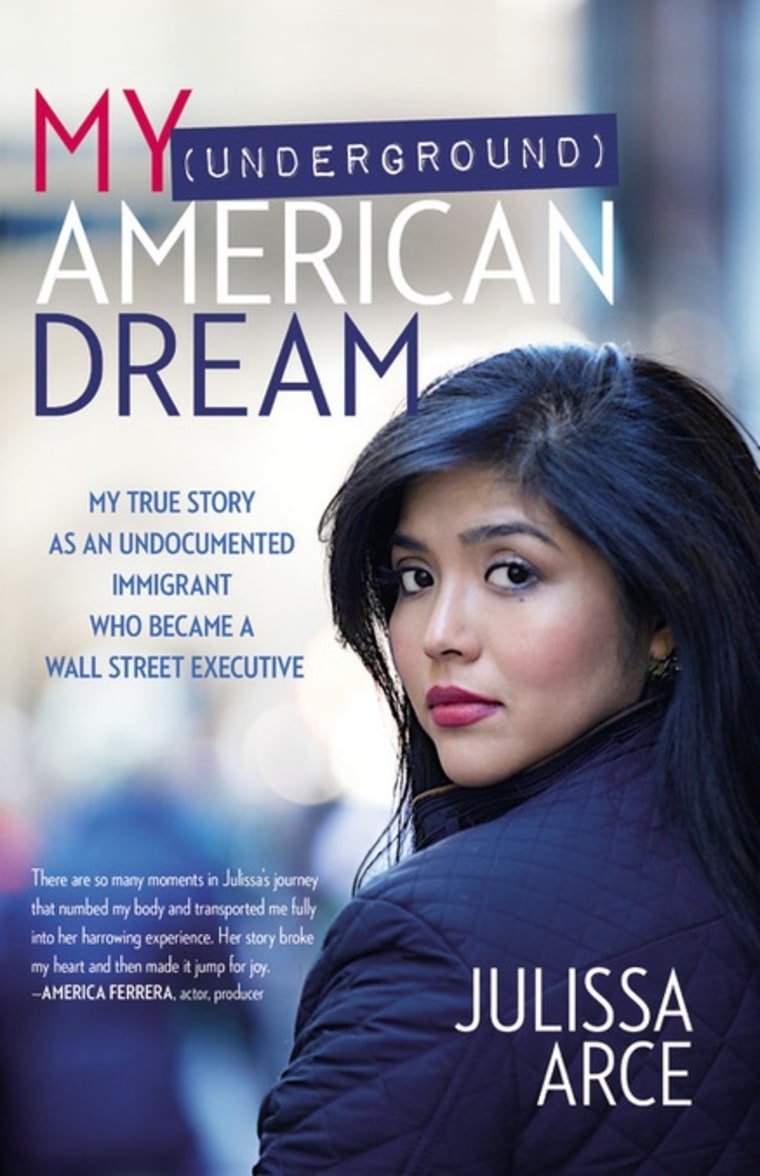 "Denial had become the only way I could move through life. But on that day, everything I had pushed down inside of me, the potential consequences of my secret, came rushing to the surface without warning."
Arce made national news several years ago when she went public with her incredible story of climbing up the ranks of Goldman Sachs, one of the country's — and the world's — most prestigious financial companies, despite her initial undocumented immigration status.
Though she eventually obtained a green card after marrying her longtime boyfriend and could have kept her former status a secret, she decided to tell the world about her situation, quit her prestigious job and focus on education and empowerment.
Like other undocumented immigrants in the U.S., Arce lived a double life, caught between the dream of who she wanted to be and the reality of having no papers. Arce first came to the U.S. at 11 with her family on a tourist visa which later expired. She excelled as a student in San Antonio becoming a member of the National Honor Society in high school and graduating with honors from the University of Texas at Austin, which she attended through the Texas Dream Act for undocumented students.
While in college, Arce decided to apply to a highly competitive internship position at Goldman Sachs. She got in and did so well she got offered a position at the company after graduation, where she used forged documents to fill out the job application. Arce quickly rose up the ranks from analyst to vice president in just seven years. But during that time, before she married and got a green card, the Wall Street worker couldn't travel to see her ailing father who died in Mexico.
The book describes the challenges between striving toward the American Dream while holding on to a deep secret.
Now, at the age of 33, Arce — a writer, speaker and advocate for immigration reform — is teaming up with Voto Latino, a civic media organization co-founded by the actress Rosario Dawson, to kick off a book tour during Hispanic Heritage Month to register voters for the upcoming presidential election.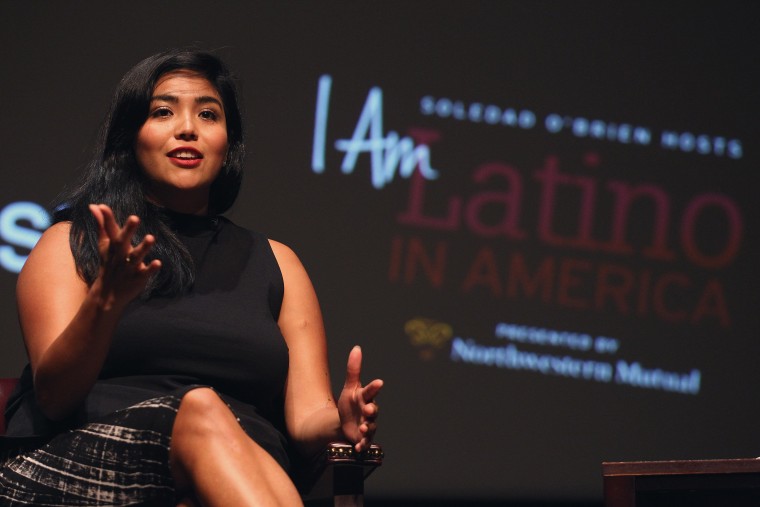 Arce became an American citizen on August 8, 2014, and will vote for the first time in a presidential election on November 8. She hopes to use her story as a call to action that will inspire others to vote.
RELATED: From Undocumented to Goldman Sachs Exec: Julissa Arce's Amazing Story
"Depending on who is president next, it will have a very deep impact on what we as a country do with undocumented immigrants, our entire philosophy about immigration, and how we welcome immigrants," Arce told NBC Latino in a phone interview.
The former Goldman Sachs executive explained that Latinos should not only be proud of their immigrant roots, but also use that shared heritage to exercise their power as a community in the election.
But, Arce points out, immigration reform will not happen until people become aware of how immigration laws are dividing families.
"Policies can have a direct impact on people's lives," she explained. "And sometimes we don't think they do until we're faced with those policies, with those laws."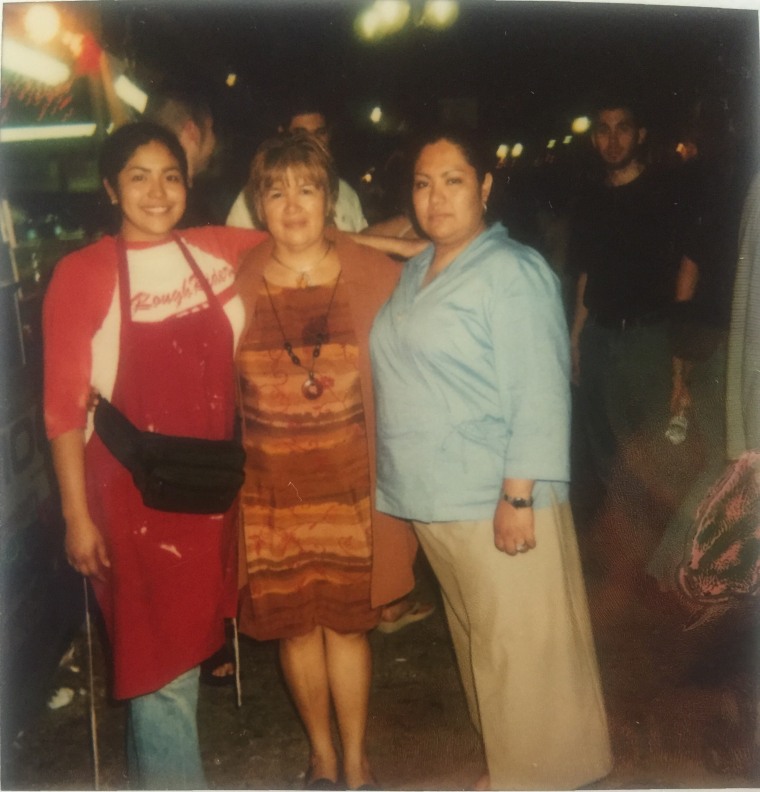 Arce's family has been divided between Mexico and the U.S. most of her life—she told NBC Latino that she can't find a single photo with her entire family together. Her mother Luisa's tourist visa was revoked in 2007. Arce ultimately had to become the legal guardian of her American-born brother Julio so that he could continue studying in the U.S.
"My Mom grew up poor. She didn't have the opportunity to finish high school because she had to raise her siblings," she said, reflecting on how Luisa was determined to carve out her own dream. "My Mom went from selling pots and pans in Mexico to importing thousands of sterling silver jewelry into the U.S. And when my brother walks the graduation stage in 2017, my immigrant parents will have four children [documented and undocumented] with college degrees."
RELATED: 'Latino Thought Makers' Brings Stories, Successes to Next Generation
Arce is the cofounder of the Ascend Educational Fund, a nonprofit that helps immigrant students through scholarships and mentorships. She told NBC Latino that the fund just received a $20,000 grant that will be available in 2017.
Looking back, Arce realizes that while her American dream started off modestly by selling funnel cakes in Texas to pay for school, her focus in life has expanded from a personal success story to a wider mission that aims to empower other immigrants and Latinos.
"My American dream used to be very much tied to financial success — buy a home, have a good job, go on vacations," she said. "Now my dreams are much more broad. They aren't for me anymore. My American dream now is to provide opportunities for other people."