Cecilia Jiménez, 85, has been selling jewelry for more than 20 years along the streets of Los Angeles.
But due to the coronavirus pandemic, the street vendor fondly known as Doña Ceci or abuelita (grandmother) has found herself without the means to make a living.
Last month, the Los Angeles City Council voted to ban street vendors who lack the proper permits — which is, essentially, most vendors — in an effort to reduce outside activity to stop the spread of the virus.
The city had implemented new permit requirements in January after a decades long battle to legalize street vending, and it had given the mostly Latino vendors like Jiménez until June to sell on the streets while they figured out the new permits.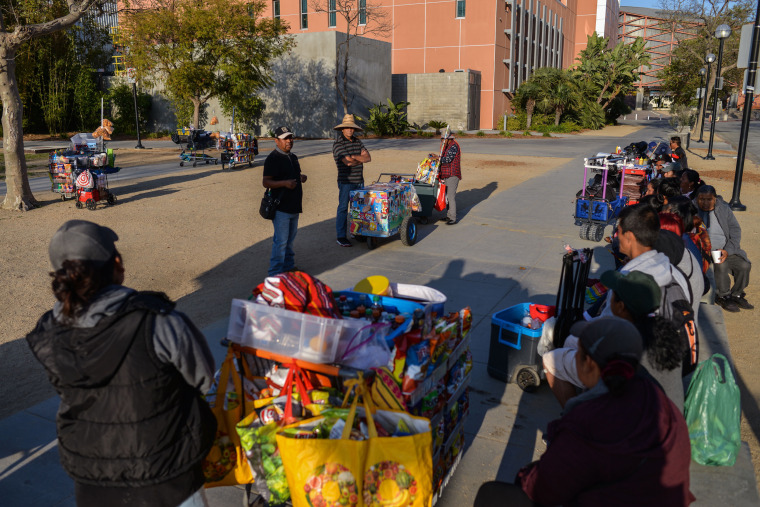 The coronavirus, however, changed things, and only the few vendors who already have permits are allowed to operate. While some street sellers without permits say they'll take their chances and stay outside, Jiménez does not want to risk getting sick.
"If we don't have health," she asked in Spanish, "how are we going to support ourselves — how are we going to pay the rent, how are we going to pay everything we need? So the health and the economy are equally worrying for us all."
Jiménez recently got some help.
In an effort to provide assistance to this segment of the city's workforce, local organizations formed the Street Vendor Emergency Fund, providing street sellers with $400 preloaded MasterCards to help them pay their rent and supplement their lost income.
"Street vending has always been a lifeline for entrepreneurs that can't find a sufficient job in other places. So, street vending is not only an important part of the cultural DNA of our city, but it's an important piece of the way that folks make a living and take care of their families," said Rudy Espinoza, executive director of Inclusive Action for the City, one of the organizers of the fund.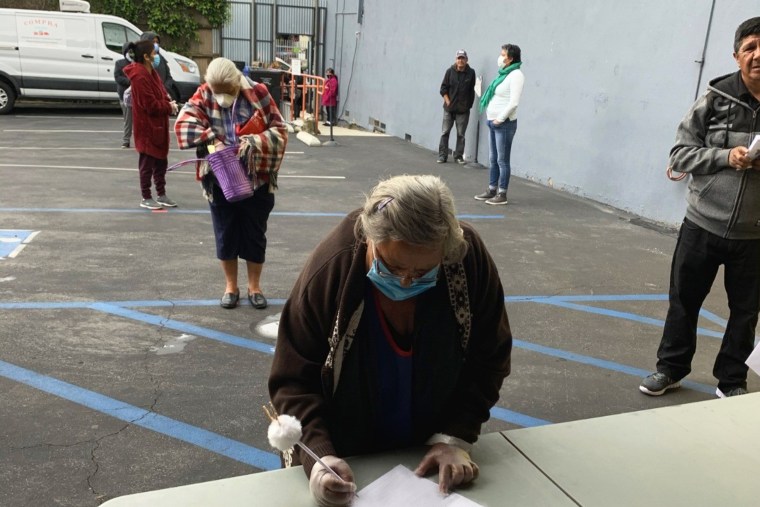 In order to identify those who are most in need, three street vendor leaders formed a coalition called Vendedores en Acción (Vendors in Action). They are combing through their networks and doing outreach to street sellers throughout the city.
The fund was organized by Inclusive Action and other co-founders of the LA Street Vendor Campaign, which led the yearslong movement to legalize street vending in Los Angeles.
Many recognize L.A. as a place where taco trucks and tamale carts reign supreme and street food is an intrinsic part of the city's dining scene. So, Espinoza said, it's not surprising that the fund has garnered so much support.
So far, it has raised more than $200,000 and has distributed more than 300 cards.
"Sometimes our leaders don't love street vendors," he said. "Our city does."
"Street vendors are especially suffering"
Faustino Martinez, who sells Mexican ice cream, is one of three vendor leaders helping to distribute the much-needed funds.
"Unfortunately, this crisis is affecting everyone very much," Martinez said, "but street vendors are especially suffering because most are undocumented immigrants."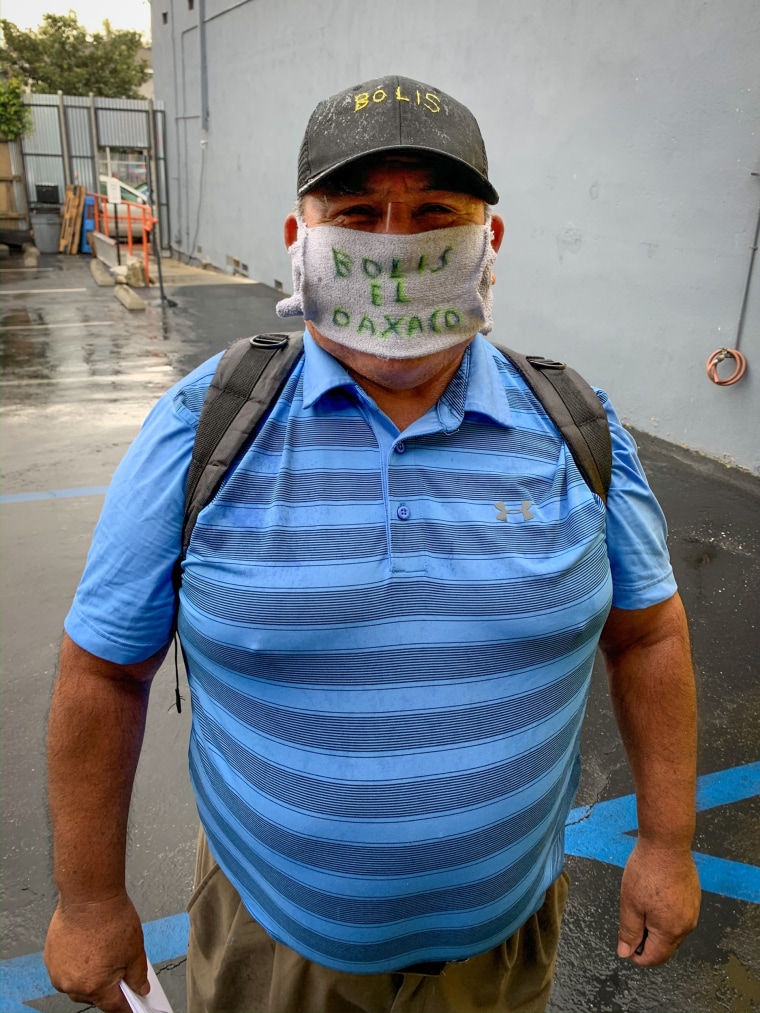 Of Los Angeles's roughly 50,000 street vendors, the majority lack legal status.This leaves most of them shut out of the federal coronavirus relief, such as the $1,200 checks from the Coronavirus Aid, Relief and Economic Security Act.
Gov. Gavin Newsom recently announced a $125 million public-private Disaster Relief Fund for California workers who don't have permanent legal status. While the fund puts California ahead of the pack in assisting undocumented workers, the aid is only enough for about 150,000 people in a state with about 2.2 million undocumented people.
While Espinoza believes the state administered assistance is a great first step, he hopes to see more.
"Our communities need a robust investment in the form of direct cash assistance and my hope is that more resources will come to support the many who will not access these limited funds," he told NBC News.
Jiménez said that the loss of income not only impacts street vendors in L.A. but also their families in their home countries who depend on their remittances.
While she is grateful for the fund's assistance, she worries deeply about her community's ability to withstand the effects of this pandemic even after streets open up again.
"I am truly scared," she said. "I think that when we return to sell, things will no longer be the same."
Follow NBC Latino on Facebook, Twitter and Instagram.