Sonia Manzano was a young actress from the South Bronx in 1971 when she was cast on a relatively new television show — "Sesame Street."
She went on to play Maria for 44 years. A longtime fan favorite — a Washington Post reporter once dubbed her character "surely the most-loved person on TV" — her casting and subsequent visibility were groundbreaking.
When "Sesame Street" celebrates its 50th anniversary on Saturday night with a star-studded prime-time special, it will be celebrated for many things — including pioneering diversity and the representation of Latino characters on television.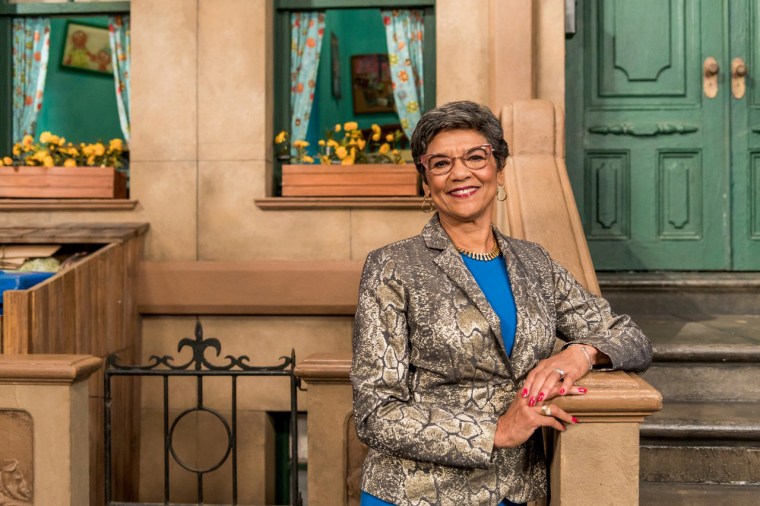 "I was a child of the 50s, and I watched a lot of TV," Manzano told NBC News. "Back then, Latinos were invisible. I used to feel like I was the only Puerto Rican in the world."
As a child, Manzano often wondered how she would fit into the world when she grew up. "Then when I got on 'Sesame Street,' I thought, wow, maybe there's another kid somewhere who was like me, just looking for a moment of recognition and sanctuary."
Manzano is proud that "Sesame Street" showed that its Latino characters were just like other Americans. "At that time, when you saw a Latino on TV, you got ready for a taco joke. We were not that, we were able to show our cultures, and that we had hopes and dreams like everybody else."
One of the landmark moments in "Sesame Street" history came in 1988, when Manzano's character married Luis, played by Mexican-American actor Emilio Delgado.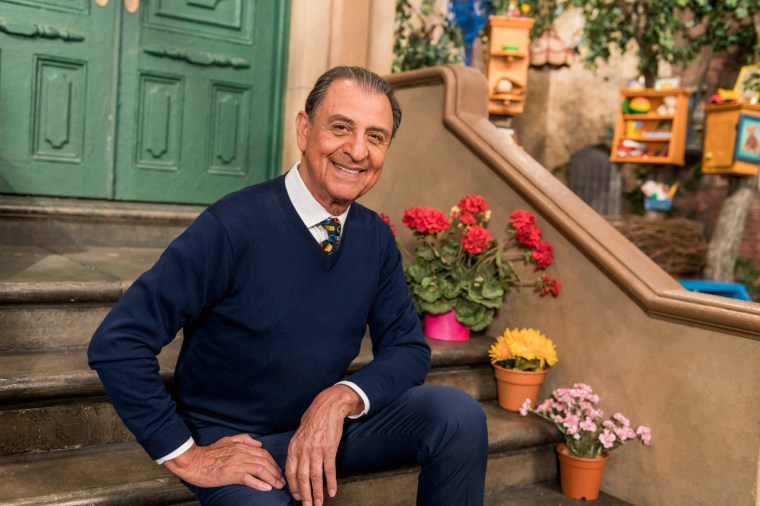 Delgado said he has run into many adults who told him that "Sesame Street" was important to them as children. "People would tell me that I was the one person who looked like them on TV. Many grown immigrant kids have told me that the show helped them learn English. With Luis and Maria, we would sometimes throw in bits of Spanish, too."
Over the years, "Sesame Street" has reflected the changes in society, dealing with issues like homelessness, autism, Afro-Latino identity and grief. But diversity has always been part of the show's mission. Besides Maria and Luis, "Sesame Street" has featured other Hispanic characters, providing work and exposure for Latino actors including Raul Julia, who appeared in the 1971 season; Carlo Alban, who in 2011 revealed he was undocumented while on the show; and Ismael Cruz Cordova, cast in 2013 after the show held an open call for a new Latino neighbor.
Carmen Osbahr was the last puppeteer hired by Jim Henson, creator of the Muppets. Born and raised in Mexico City, she had been working in children's television in Mexico when she had the opportunity to come to New York and observe on "Sesame Street." "It changed my life. I learned so much, about the magic and philosophy behind the program. Then later Jim Henson asked me if I wanted to be part of his Muppet family."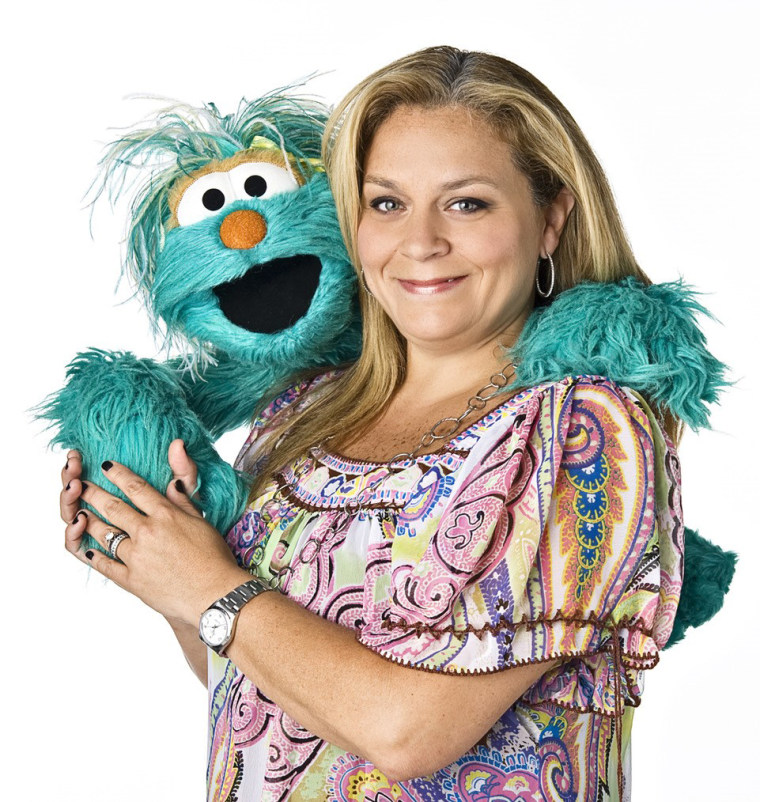 Osbahr joined "Sesame Street" in 1988, and a few years later became the puppeteer for Rosita. In hindsight, she said that the show took a big chance on her. "It was important to them to have a fully bilingual Muppet. But when they hired me, I barely spoke any English, I was just giving them Spanish. But I am still here!"
One of Osbahr's favorite moments on the show was when her character felt self-conscious about her accent. The show introduced a story where the other characters told her that they loved her and that she should be proud of knowing two languages. "I remember feeling that this was important to me, and especially to kids, and that it was a sweet way for the writers to explore a situation that a lot of children experience."
"Sesame Street's 50th Anniversary Celebration" premieres Saturday, Nov. 9, on HBO and Nov. 17 on PBS stations and the PBS KIDS 24/7 channel.
For Cuban-American actress Suki Lopez, who joined the cast in 2015 as Nina, taping the special was a chance for past and present cast members to get together. "It was a wonderful experience, seeing people like Sonia and Emilio, who I feel like I grew up with."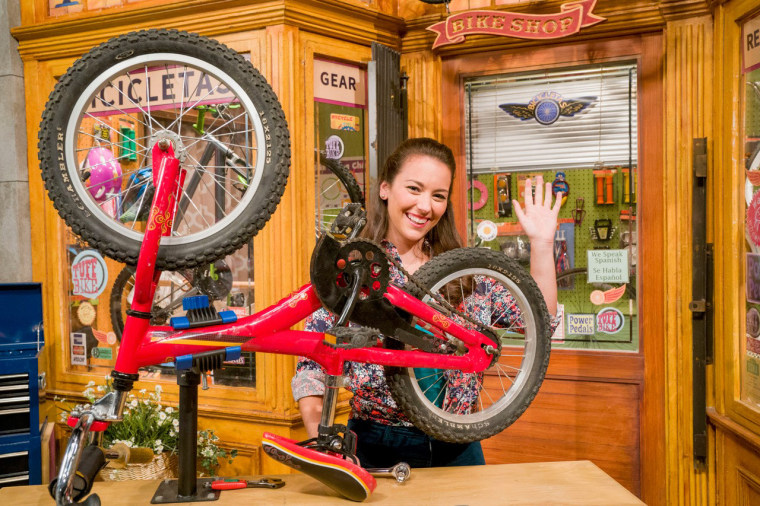 Most of the cast and crew have been with the show for a long time, Lopez pointed out, because they believe in the work. "Everybody is about the mission, which is helping kids to become smarter and kinder. It is a beautiful community, with a lot of heart."
As part of the show's new generation of Latinx characters, Lopez takes her work seriously. "It is fun, not only because it is a blast filming with the Muppets, but because it is so fulfilling."
"The impact that this show has on kids is huge," she added. "The platform I have to represent my community and Latinx people is amazing, and I will be here as long as 'Sesame Street' will have me."
Follow NBC Latino on Facebook, Twitter and Instagram.