Los Angeles Police Department Commander Anne Clark is the first Latina to hold that job in the force, and she made this historic accomplishment while undergoing radiation therapy to battle cancer. In Monday's iconic Rose Bowl Parade, Commander Clark marched to draw attention to the disease and to thank those who have helped her.
In August 2014, doctors found a mass in Clark's chest. She was diagnosed with stage-1 Hodgkin's lymphoma. The cancer diagnosis was scary, especially for her young son. Clark underwent four months of chemotherapy, then follow-up radiation therapy. It was grueling, and she suffered from massive headaches and barely was able to eat. But the treatment was successful and she has been in remission ever since.
"If you're going to have cancer, it's a good one to have," Clark joked. "It is my understanding that it is one of the most well studied forms of cancer, and the standard of care and treatment is well established."
While in the last legs of her treatment in February 2015, Clark learned that after nearly 30 years with the LAPD, she had been promoted to Commander, the first Hispanic woman to hold this position in the force.
"I got the phone call when I was off finishing my cancer treatment, which is even more remarkable," Clark said. "I came back to work in February 2015 into the rank of Commander with a whole new set of responsibilities."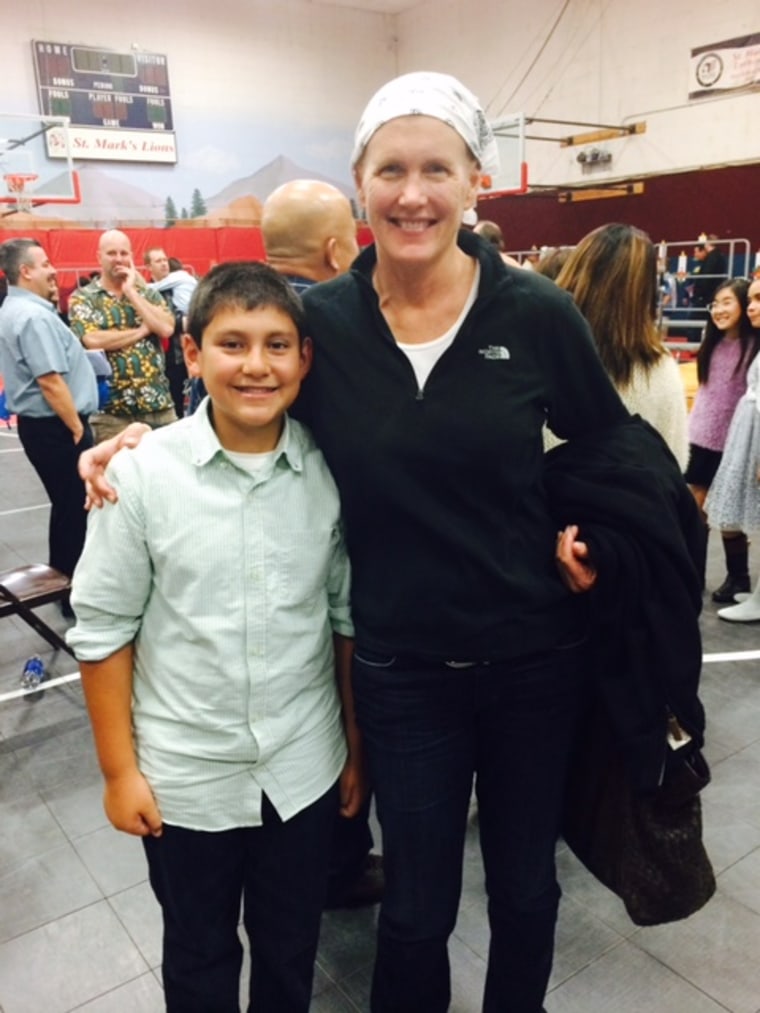 "I am incredible grateful for the emotional support I received from the force — from the chief down," Clark said. Members of the force volunteered to take her to treatments and were a big source of help and encouragement.
Clark decided to take her experiences as a Latina and cancer survivor and march with the City of Hope, a cancer research fund, in the Rose Bowl Parade. She wanted to highlight the work of her oncologist and the LAPD.
"I want to put a human face to us," Clark said. "I think sometimes that gets lost in the contemporary media message. I want to show that those of us in uniform end up having cancer like anyone else. We have struggles like any other human being."
RELATED: Wichita, Kansas Gets First Latino, Formerly Undocumented Deputy Police Chief
Clark is a second-generation Mexican American who was born and raised in L.A. County. She said her mother grew up in a time when discrimination against Latinos was overt and rampant.
"I think it has made me very sensitive to how very difficult life is for people who are immigrants or first generation Americans," Clark said. "I was raised on the stories of my mother living in 1940s and 1950s Los Angeles."
Clark has had a storied career in the LAPD, working to fight gangs and drugs, doing patrol work and working on internal affairs.
"As a woman I feel like a minority in the organization, especially in police work in general," Clark said. "The reality is that if you work hard and prove yourself, you are treated as an equal. In this department, hard work is its own reward, and it has been for my whole career here."