How do you follow a debut album that won a Grammy? Ileana Cabra Joglar, known artistically as iLe, sought inspiration in her attempts to navigate divisive times.
"It's important to be aware of our fears in a way that doesn't stop us from fighting to create a world that fosters understanding above all," the Puerto Rican singer told NBC News. "Courage is our strongest armor."
That's the spirit behind "Almadura," the name of iLe's newest album and music tour, which kicks off Wednesday at Central Park SummerStage as part of the iconic Latin Alternative Music Conference, also known as the LAMC.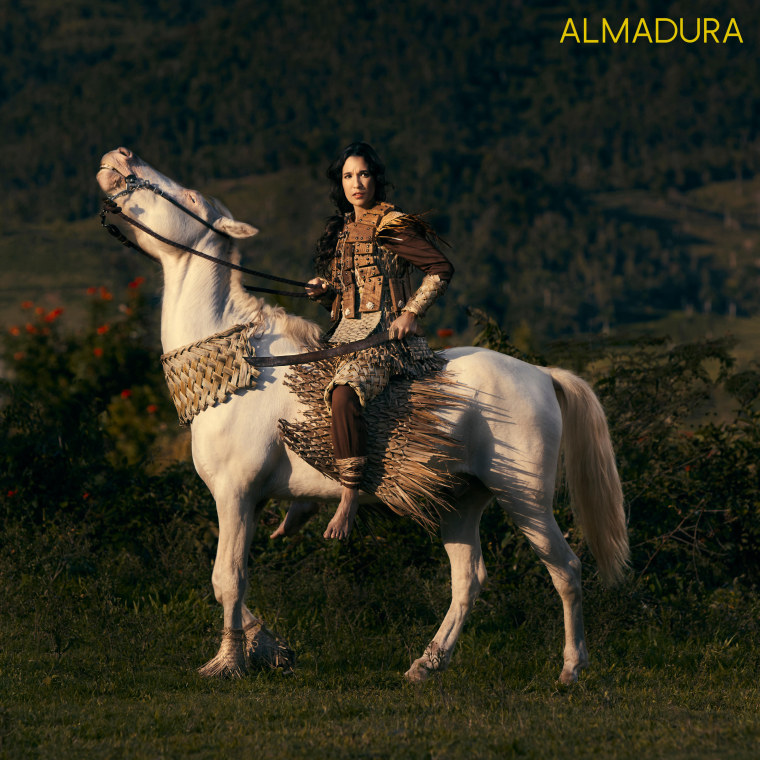 iLe is one of thousands of artists, music enthusiasts, industry experts, record labels and more convening at the iconic Latin Alternative Music Conference, or LAMC, in New York City to check out what's hot on the Latin alternative music scene.
As the conference celebrates its 20th anniversary, founder Tomas Cookman tells NBC News that it has helped "harness Latin music's clout" over the past two decades.
"The mission from 20 years ago, we accomplished it," Cookman said. "It truly took a village to get here."
LAMC was born out of a need to create "alternate spaces" to foster artists whose talents were being overlooked by the mainstream music scene and give them the tools necessary to succeed in the business. For Cookman, this mission takes a different meaning now as new generations of artists are increasingly younger at a time when making a record can be relatively cheap.
"When we started off, for a rock band to play five cities in the U.S. was a big deal," Cookman recalled. "Now these artists are playing 25 to 30 shows easily."
Latino roots, universal themes
iLe's album — "Almadura" — is a play on the Spanish words "alma" (soul) and "dura" (hard or strong), which put together literally translates to "strong soul." The creative name also hints at the way many Puerto Ricans pronounce the letter "r" as an "l" when they say words like "armadura" — which is Spanish for armor.
The 12-track album is both a statement about the armor Puerto Ricans need to protect their island and the one women often wear in order to survive increasingly precarious times.
"The album has roots in Puerto Rico, but each song has a universal theme," said iLe, who fused traditional Caribbean rhythms such as Cuban Son, rumba and Puerto Rican folkloric sounds from "bomba y plena," with modern and electronic soundscapes that are emblematic of how Latin music is evolving.
"No rhythm is totally pure. They're all connected. And for this album, I had the chance to bring back Caribbean music in a way that's still relevant," she added.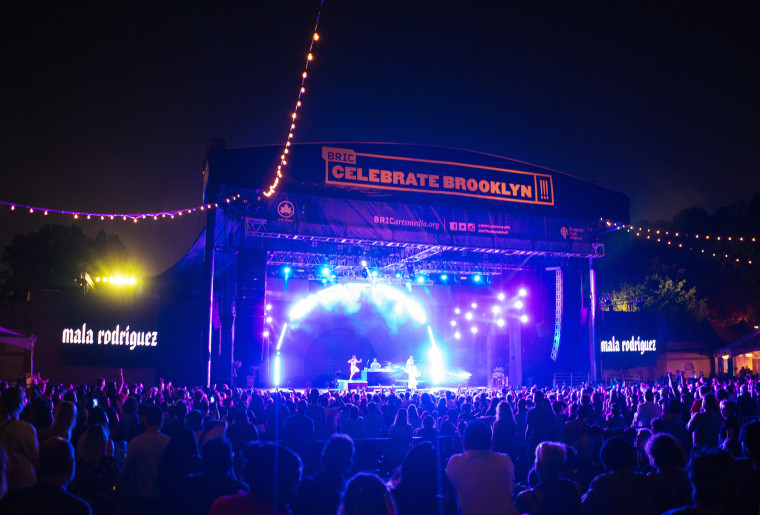 That fusion of influences is present in the sounds of many LAMC alumni, which include artists such as Pitbull, Residente of the former Puerto Rican duo Calle 13 (who's iLe's brother), Colombian star Carlos Vives and Mexico's Natalia Lafourcade, who sang Pixar's "Coco" theme song "Remember Me."
These are among the artists who have gone on to create successful global music careers, win awards, including Grammys and set new records across music charts.
This year's lineup includes up-and-coming artists such as the band Los Rivera Destino, who use music to create social satire, Afro-Colombian hip-hop group ChocQuibTown and urban artist Guaynaa, as well as veteran musicians such as Grammy-nominee Gaby Moreno and Colombian band Los Aterciopelados.
"Within Latino culture, we have different things to say and that's why it's better when not just one genre is the one dominating everything," Cookman said.
The music conference ends Saturday with a series of concerts in New York City's Central Park and in Queens.
FOLLOW NBC LATINO ON FACEBOOK, TWITTER AND INSTAGRAM.