Melting glaciers, intense storms and other climate-related shocks are expected to ramp up pressure on Latin America's infrastructure, which needs to be stronger to stand the test, the World Bank said.
Better infrastructure could also help reduce inequality, lift people out of poverty and promote development, it said in a new report.
Reliance on hydropower makes the region's clean energy supplies vulnerable, while drought could menace water-stressed cities, it added.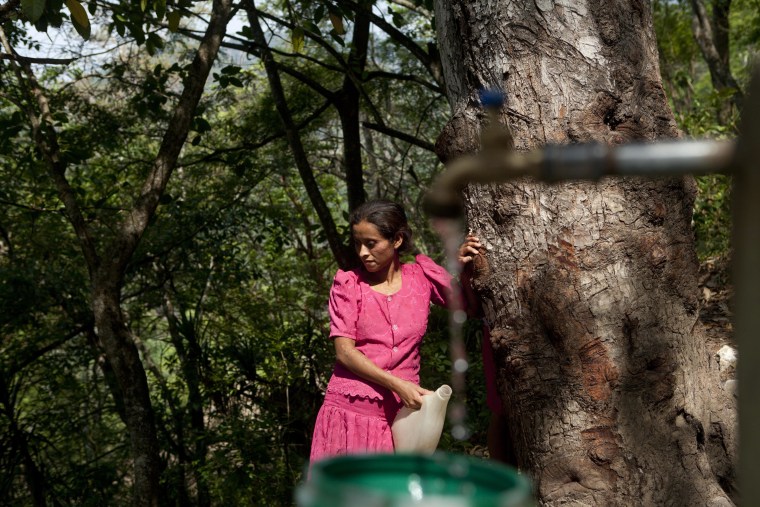 "It's becoming increasingly visible that it's necessary to make infrastructure more resilient," said report co-author Marianne Fay, chief economist with the World Bank's sustainable development division.
"We need to figure out what future you have to prepare for," she told journalists. "We also suggest to take approaches that have no regrets - that make sense whatever happens."
Latin America and the Caribbean spent 2.8 percent of gross domestic product last year on infrastructure, compared with around 4 to 8 percent in other regions, the report said.
The challenge is how to make that investment more efficient and better targeted in the region that often has poor or non-existent services outside major cities, said the bank.
RELATED: Clashes as Venezuelans Pour Into Caracas Streets in Anti-Maduro Protest
To limit disruptions, transport, water and sewage systems must be bolstered to withstand growing pressure from climate change, the report said.
Electricity demand will likely rise due to increased heat waves, while extreme weather patterns will necessitate flood-prevention measures, it added.
A mix of engineered infrastructure, ecosystem services and mapping of risks and vulnerabilities could help combat problems, it said.
RETROFITTING SLUMS
Fay highlighted Latin America's poor sanitation and high dependency on solid cooking fuels as major public health challenges in the middle-income region, where countries face tight budget constraints.
Water-supply coverage is relatively high, but its quality is inadequate and less than 30 percent of wastewater is treated. More than 20 million people, mainly in rural areas, still lack access to improved drinking water, noted the report.
Overall electricity access is high, it said, but 22 million do not have power - mainly in Haiti, Peru and Guatemala. Meanwhile, 87 million have no access to non-solid fuels, with Mexico and Brazil among those most affected.
"Low quality of life, severe health problems, poor education and medical care, and limited opportunities for raising incomes and living standards are associated with a lack of electricity and non-solid fuels," said the report.
The "last mile" challenge to get water and electricity to the region's poorest is compounded by their remoteness, and demands innovative technology, delivery and funding, it said.
Transport is expensive and often unsafe, with cities congested and some rural areas isolated, said the report, noting the density of paved roads is similar to that in Africa.
RELATED: Death Toll Jumps to 31 in Guatemala Youth Shelter Fire
Costly retrofitting may be the only way to improve sprawling slums in megacities, but medium-sized cities still have the chance to incorporate low-cost housing into their urban design, said Fay.
Governments should address the region's service gaps, and focus on "spending better on the right thing", she added.