Among the rainbow colored flags, some Puerto Rican flags, the snap-backs and bend and snaps, along with blaring reggaeton music, people tried putting the grief aside for a night.
Orlando Strong T-shirts and bracelets, paintings by local artists, and pop-up bars tended by current and former Pulse employees were all a part of a fundraising event in the Thornton Park District of Orlando.
It was Latin themed night once again for the Pulse community. Nearly two weeks after the attack, hundreds of people attended a fundraising event that benefited the employees of the nightclub, some of whom have been without work since that night.
Pulse's Latin Diva performers slayed and swayed as they danced to Beyoncé. One performer incorporated a provocative poem in Spanish with her routine, those who were familiar with it and it's message of feminism joined. People tried keeping cool from the Florida heat with rainbow colored paper fans as they watched. Adults, older and younger, along with children all enjoyed the performances.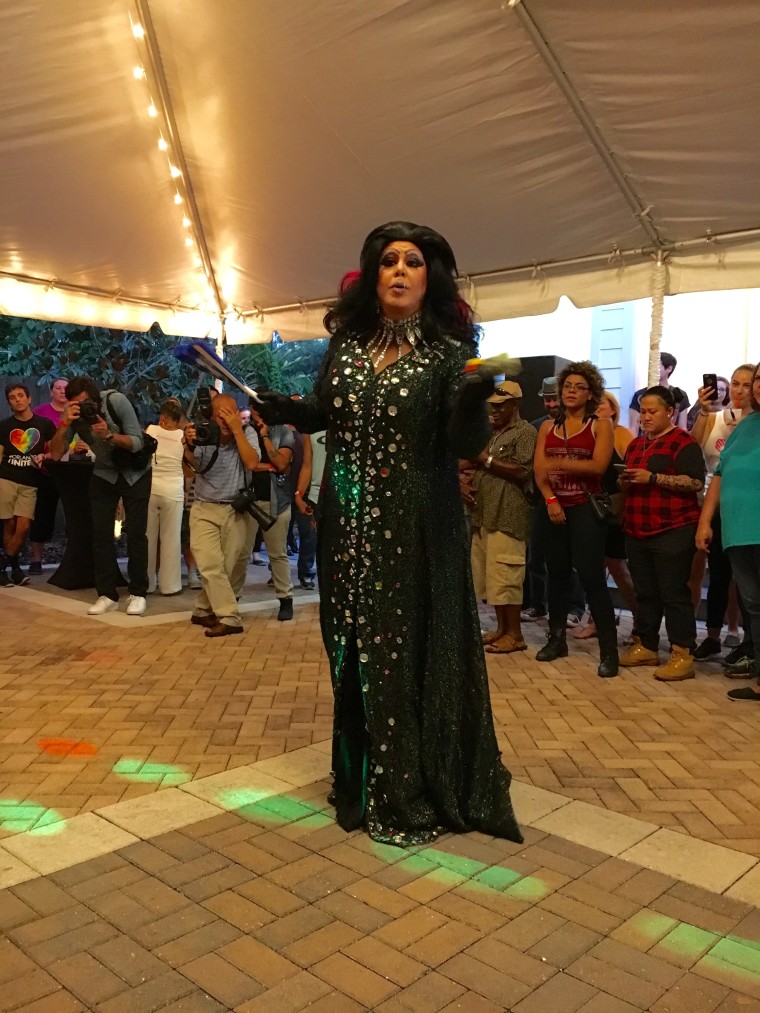 RELATED: Latino Community Hit Hard in Orlando Shootings, Most Victims Were Hispanic
Pulse manager Neema Bahrami was collecting donations throughout the performances. As his eyes filled with tears, he told NBC Latino he was there the night of the shooting His message of the night: more love and unity, "This wasn't an attack on the Latino community.This wasn't an attack on the gay community. This was an attack on a community." According to a former Pulse nightclub goer, Bahrami was the one who led the effort in changing Pulse's Latin Night from Fridays to Saturdays.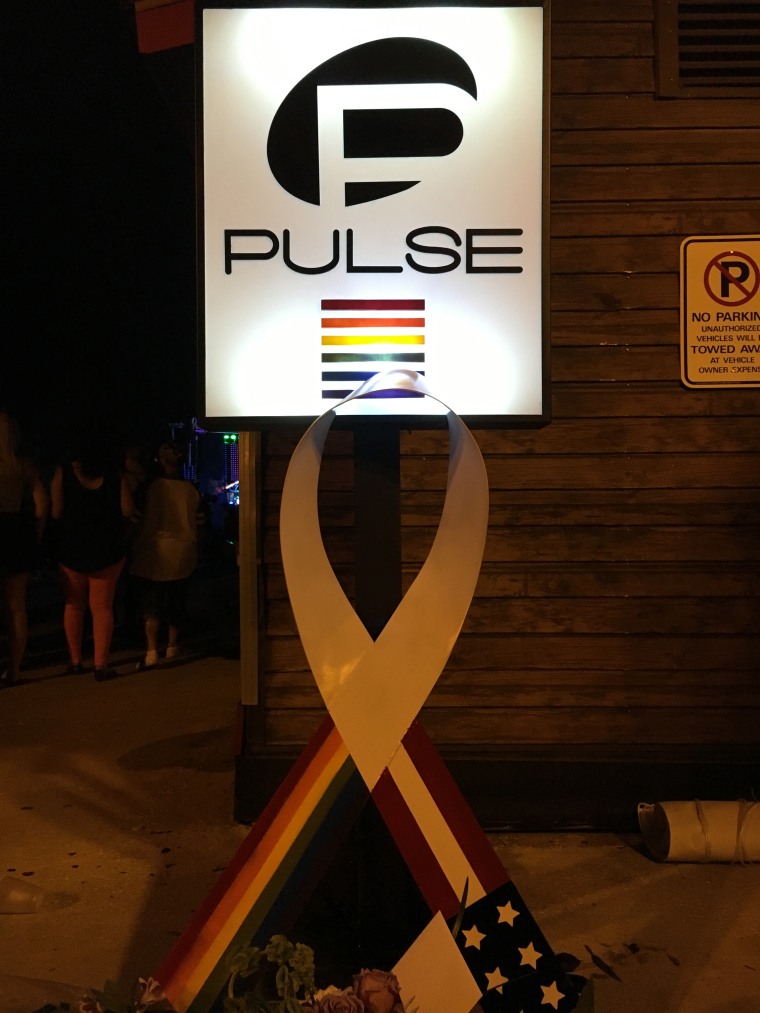 The owner of Pulse, Barbara Poma was also there. She is headed to New York City this weekend to join in the Pride celebrations. Poma, along with Orlando Mayor Buddy Dyer, have said the site of the massacre should become a memorial to honor the 49 lost and all of those affected.
As the night winded down, Pulse DJs had everyone dancing to big Latino artists like Nicky Jam. The same community that had been shaken at its core on June 12 had its sense of security and salsa back, even if just for one night.