The love of exquisite food and drinks brought together two Mexican-American bloggers in a new Latin-fusion cocktail book called, "Latin Twist."
Yvette Marquez-Sharpnack and Vianney Rodriguez both started off their blogging careers by creating dishes and writing about them on their blogs , "Muy Bueno," and "Sweet Life." Marquez- Sharpnack started her blog in 2010, after getting inspired by her mother's many visits, which included making delicious food. She recalls making a lot of classic Mexican dishes that had been in the family for many generations.
"I started photographing and documenting recipes. My grandma passed away, and these recipes had never been documented, so I told my mom I would make a recipe book for ourselves," she said.
Then two years later, Marquez- Sharpnack, her sister Veronica Gonzalez-Smith and their mother Evangelina Soza created their first recipe book called, "Muy Bueno," a cookbook focused on authentic Mexican food.
Rodriguez started her blog "Sweet Life" in 2009, as a way to share her Texas and Mexican upbringing. She writes about the many memories with her family at backyard parties and gatherings.
Both writers knew about each other through social media, but it wasn't until a conference they both attended that they met and soon after decided to come together to create "Latin Twist." This book contains signature cocktails from 18 Latin American countries and Spain and is sure to a have a drink to satisfy every palette.
As the end of the summer approaches these two bloggers recommend four summer drinks from different countries you can enjoy at a summer barbeque or a night in with a couple of friends. Here are four fresh and easy-to-create recipes: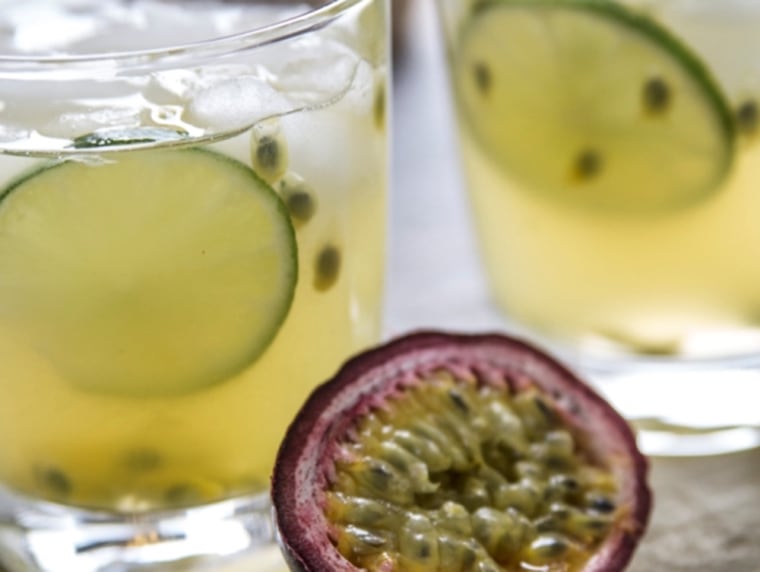 Passion Fruit Caipirinha (Brazil)
2 limes, cut into wedges

4 teaspoons granulated sugar
2 passion fruits, halved

1 cup pineapple juice

5 ounces cachaça
Divide lime wedges and sugar between 2 glasses and muddle. Scoop the passion fruit pulp with seeds into the glasses. Add pineapple juice and cachaça, stir and top with ice.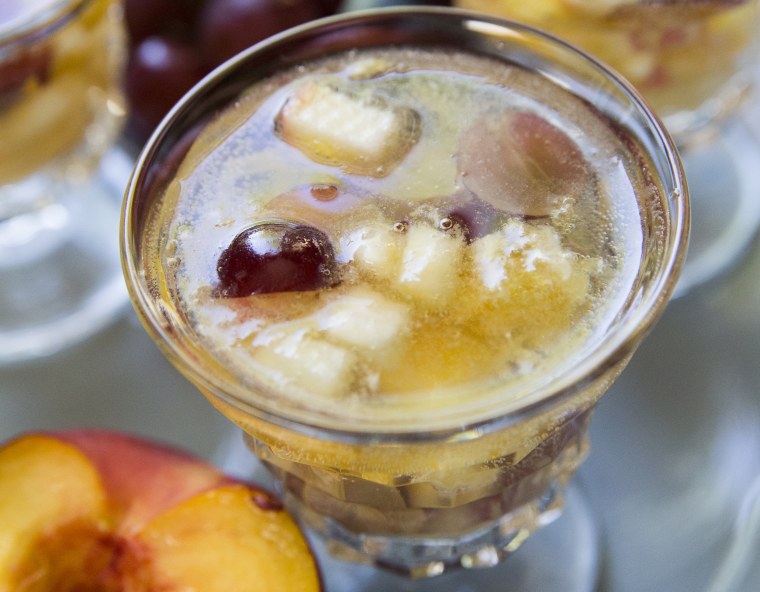 Sangria Blanco (Spain)
1 (750-ml) bottle sweet white wine
1 banana, peeled and diced

1 orange, sliced

1 peach, peeled and diced
1 red apple, peeled, cored, and diced
1⁄2 cup seedless red grapes, halved
12 ounces club soda, chilled
Pour the wine into a pitcher. Add fruit and gently stir. Chill for at least 1 hour. Serve in wine glasses with some of the fruit in each glass and top off each glass with some soda.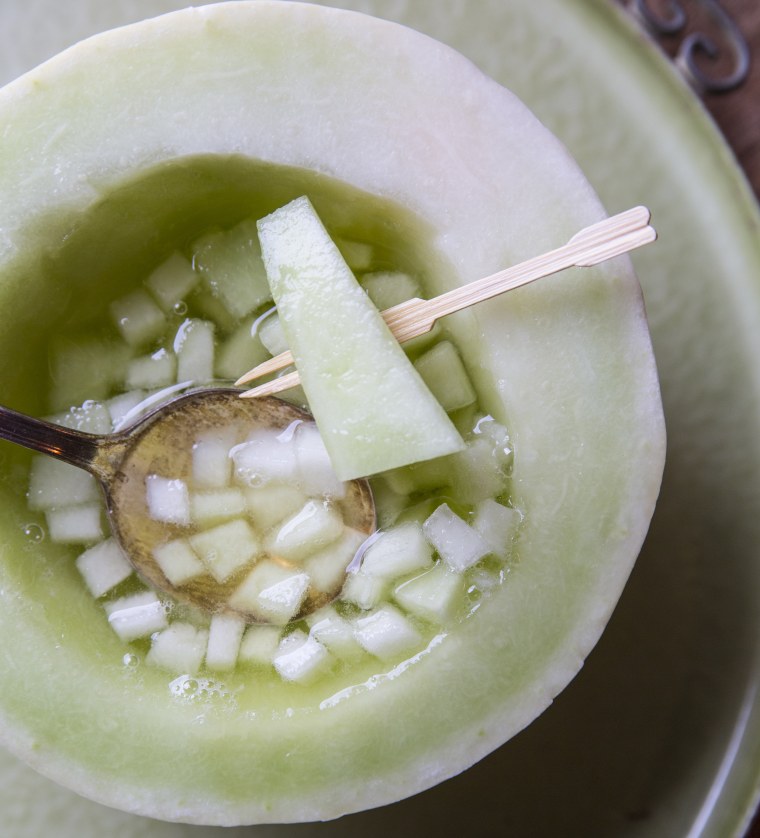 Melon With Wine (Chile)
1 ripe honeydew melon, sliced in half, seeds removed
1 cup granulated sugar
1 bottle chilled white wine
Cut a thin slice off of the bottom of each half of the melon so that they rest upright. With a spoon or melon baller remove melon flesh leaving a 1⁄2-inch border. Dice melon and reserve. Place melon vessels in fridge until ready to serve. Whisk together sugar and wine in a bowl until sugar dissolves. Add diced melon and chill. Serve melon with wine in the melon halves along with a straw and a spoon.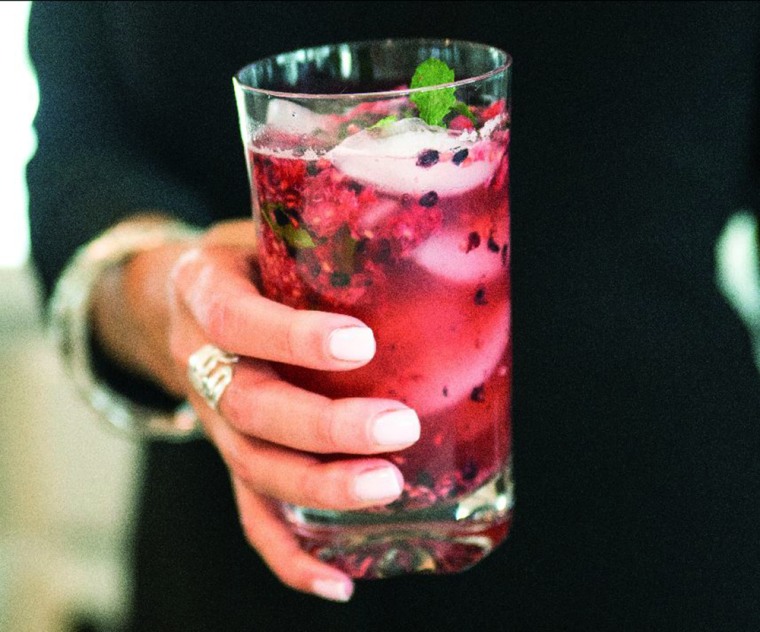 Berry Mojito (Cuba)
12 mint leaves

3 blackberries

3 raspberries

1 strawberry

2 ounces fresh lime juice

1 teaspoon powdered sugar
1⁄2 teaspoon granulated sugar
1⁄2 cup crushed ice
2 ounces white rum

2 to 3 ounces club soda, chilled
1 lime wedge, for garnish

Mint sprig, garnish
Place the mint leaves in a highball glass and add the berries, lime juice, and sugars and gently muddle with a wooden spoon or muddler. After muddling, add crushed ice and rum, and top off with club soda. Garnish with a lime wedge and a mint sprig.