The lack of diversity in the tech world continues to garner headlines and raise questions about the lack of gender representation in the tech workforce.
For Latina engineers, the path to success continues to be an uphill battle.
"There are very few people who look like me in this field," explains Medalis Trelles, a 26-year-old software engineer currently working in Washington, D.C. "It's very easy to feel overwhelmed when everyone is male."
Only 13 percent of U.S. engineering jobs are held by women, and an even smaller percentage by Latinas. According to the latest report by the National Science Foundation, only 2 percent of employed engineers are Hispanic women.
Trelles was not one of those kids who grew up coding or working with technology at the age of ten. Her path to becoming an engineer has been a circuitous and difficult one, and she says she feels like an impostor sometimes because she was late to the game of computers and technology. "I had no introduction to programming in high school, or college."
She emigrated to the U.S. from Arequipa, Peru with her parents when she was nine years old. She graduated from Cornell University in 2012 with a degree in Labor Economics, was in finance for a couple of years before she decided to start her own business.
She realized how little she knew about computers and coding when she tried to create a mobile app for her new dog walking business and didn't know how. "I basically taught myself through a series of online courses, and community college courses," explains Trelles.
Eventually she attended a coding boot camp in San Francisco and then at 25, tried to find employment in the competitive tech world. Her job search was tough and it was when the "women in tech" issue became really evident to her.
RELATED: Few Latinos, Minorities in Tech, But Shareholders Can Push for Change
She feels that if tech companies are serious about diversity in their ranks, they need to embrace programs that actually foster and support candidates of different backgrounds.
"I think the apprenticeship route is the way to go for non-traditional people and also for people who don't have a network built in for them," said Trelles. "These will be game-changers for companies who really want to move the needle forward" in terms of diversity.
Rachel Bird, a Java Script developer in California who is of Mexican descent, also finds that the lack of women in tech makes being in this field much harder.
"I feel like right now I am implicitly being told that I don't belong because there is no one like me in my company. Not many women like me are visible in tech. If we can have more and more women there, then we can feel that we belong there, that this is a natural path."
Bird, 34, was going to be a Philosophy major and instead ended up building apps for the Internet. She won a full-time scholarship into the Full Stack Academy engineering boot camp and has been a developer ever since.
Her advice to other young Latinas: "Do all kinds of online tutorials. There is so much stuff that is free so you can learn how to do software engineering, especially for the web. There are tons of resources," said Bird. "If you like it and you like programming, then the sky is the limit."
Cecilia Aragón, the first Latina full professor at the School of Engineering at the University of Washington, says there is a lot of work to do.
"We have a lot more work to do," said Aragón. "It is difficult being a Latina and a woman in a field that is predominantly white and male. But we are making inroads." Aragón has done more than make inroads; she is a role model in the field. The recipient of multiple awards for her work in the field of Computer Science and Engineering, she's the director of the Human-Centered Data Science Lab at the University of Washington and has created a visual augmentation system for helicopter pilots.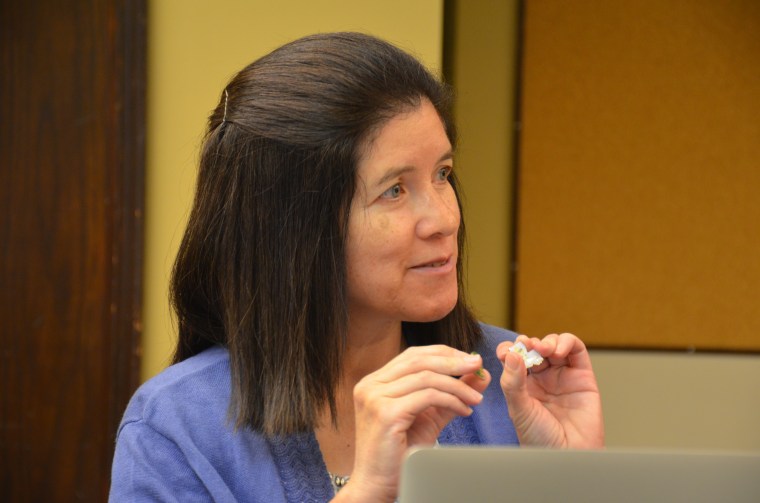 Aragón says that what is needed is more funding specifically for Latina technologists, and increasing opportunities for one-on-one type of mentorship, which she views as increasingly vital.
"I feel this obligation to mentor younger Latinas," said Aragón, the daughter of immigrants. "There are so many things that can be learned from talking to a more senior person in the field. I would often feel uncomfortable. Maybe I am not cut out to be a woman in technology. But then, in speaking with a senior woman it made me realize that it was not me."
As for the uproar over the recent Google memo, Aragón says she was sad when news of it broke simply because she felt like these ideas had already been discredited and she hopes it does not discourage young Hispanic women to follow in her footsteps.
"It's because there are all these subtle discriminations that build up over time", explains Aragon. "You have to keep fighting out of them. I try to encourage the young people, and I say: 'yes, it can be hard. Yes, you feel like you are battling the impostor syndrome over and over again. But the rewards are amazing.'"
Google's head of Latino Community Engagement, Laura Marquez, agrees that improving diversity is "something we are laser focused on right now."
"We have to keep at it every day. You can't take your foot off the gas pedal," admits Marquez while detailing all the new initiatives the tech giant is taking to increase the Latino tech pipeline, strengthen the broader Latino community, and improve their hiring processes.
With only 3 percent of Hispanics working in tech in Google overall, there is work to be done. "Internally, we are working very hard at the inclusion issue," says the Latina executive.
RELATED: 'Celebrating Latinidad': Google Creates Online Latino Culture Exhibit
Programs like The Grace Hopper Celebration and the scholarships offered by AnitaB.org are making a big difference in the lives of young Latina engineers.
More than 18,000 women in tech are expected to gather at this year's celebration in Orlando from October 4-6th.
Blakeley Hoffman was one of 25 young women to receive a scholarship last year to attend the annual conference. "You are connected with people who are ambitious," and doing amazing research, said Hoffman, whose mom grew up in a rural farm in Puerto Rico. "It opens doors," she said, adding that it's nice that the scholarships are able to shine a light on young talented women.
The Latina engineer is now a master's student at the Media Lab at the Massachusetts Institute of Technology (MIT) in Boston, where she will focus on how technology can improve cooperation and understanding between individuals and organizations.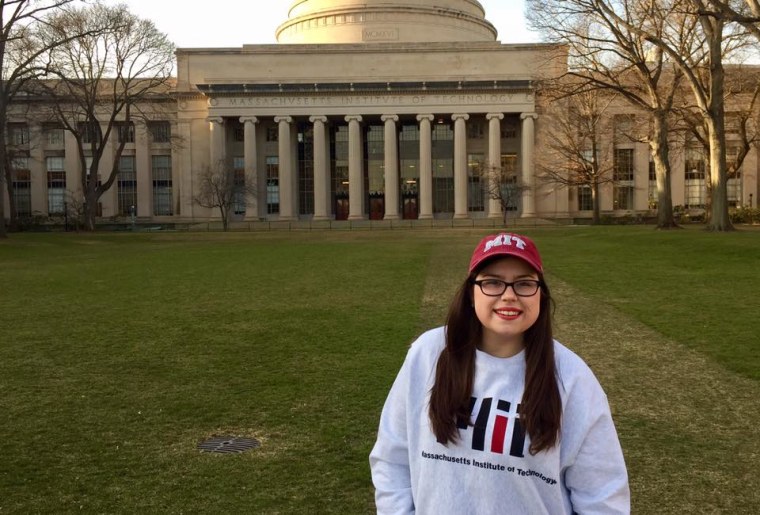 Hoffman advises young Latina engineers not to be intimidated and to ask for help from their peers, adding that it is never too late to learn. "The work being done is hard no matter who you are."