Amanda Ramirez is not letting her cancer diagnosis and treatment get in the way of her popular Instagram posts — the young Latina has developed a large and faithful following with her makeup and beauty tutorials.
With over 30,000 Instagram followers, Ramirez, 22 posts inspiring messages and pictures of her daily makeup routine before her chemotherapy treatments.
Ramirez says many of her Instagram followers are primarily women of color and Latina women, many of whom have told her that they wish they had played with makeup during their chemo treatments, and how much they admire her strength, she explained to NBC News.
Makeup has since become a liberating and integral part of her life. She has chosen to apply makeup before her chemotherapy treatments as an empowering statement and a chance to inspire other women to feel beautiful and strong in the face of looming uncertainty.
Ramirez is usually at the hospital for 2 to 3 days and has become a familiar face, even bonding and giving mini-makeovers to some of the nurses.
Before her cancer diagnosis, Ramirez says she would often receive an outpouring of support and Instagram direct messages from women who have thanked her for sharing posts about self-love and self-care.
"Prior to my cancer, I would get up to 20 direct messages a day from girls from all over saying that I helped them love their own body."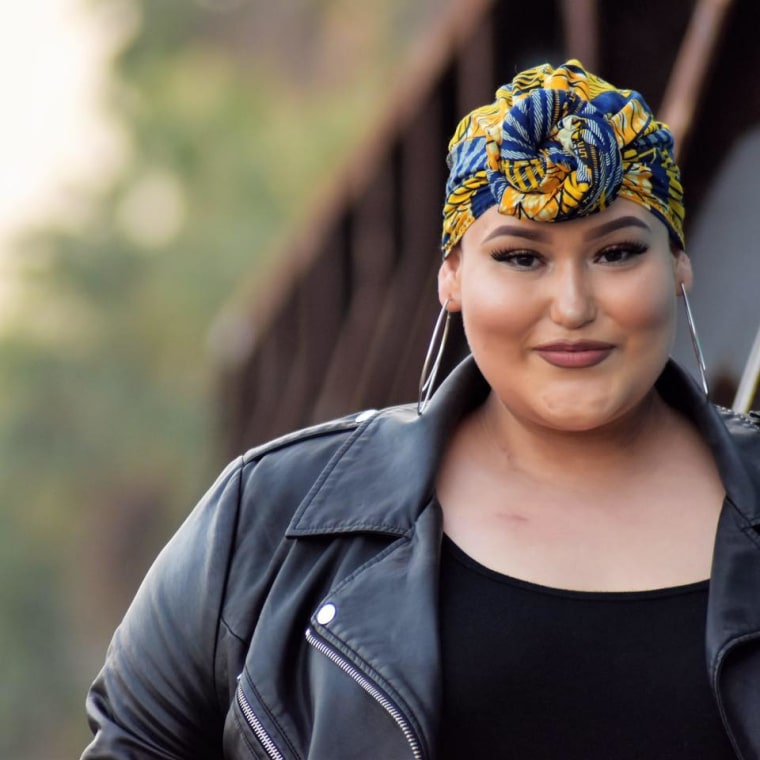 Ramirez's Instagram following has since doubled after news of her diagnosis and she is grateful to spread the message of hope and empowerment to women.
"I want to humanize cancer —it's so easy for people to kind of villainize it and not take it for what it is — it's just a sickness. It really doesn't have the power to make you feel a certain way unless you let it," she said.
Months before she was diagnosed, the young makeup enthusiast made a spur of the moment decision to shave her head.
Little did she know that a spontaneous act would foreshadow and prepare her for a life-changing journey ahead that involved several chemotherapy treatments that did everything but fade away her growing faith and love affair with makeup.
RELATED: Three Latina Beauty Vloggers Share Their Tips for Success
"God really did look out for me. I kept my hair bald before I even had cancer," Ramirez told NBC News. "I had awoken from my nap with the urge to cut all my hair off. I feel as though God compelled me to do it. I cut it all off, had a buzz cut, and months later I was diagnosed with cancer. I was prepared in a way."
Ramirez was diagnosed with Stage 3 Hodgkin's lymphoma in August of 2016, Yahoo! Beauty first reported. Two months prior to her diagnosis, had Ramirez fainted and suffered from bouts of vision loss. Later down the road, she discovered a lump on her neck and assumed it was a stress ball from working too many hours.
RELATED: Latino Makeup Artist Manny Gutierrez is First Male Face for Maybelline
Ramirez says she chooses to focus on how much progress she has made instead of dwelling on negativity.
"My faith has grown immensely through my experience with cancer and I'm so grateful for all that God has blessed me with," Ramirez told NBC News.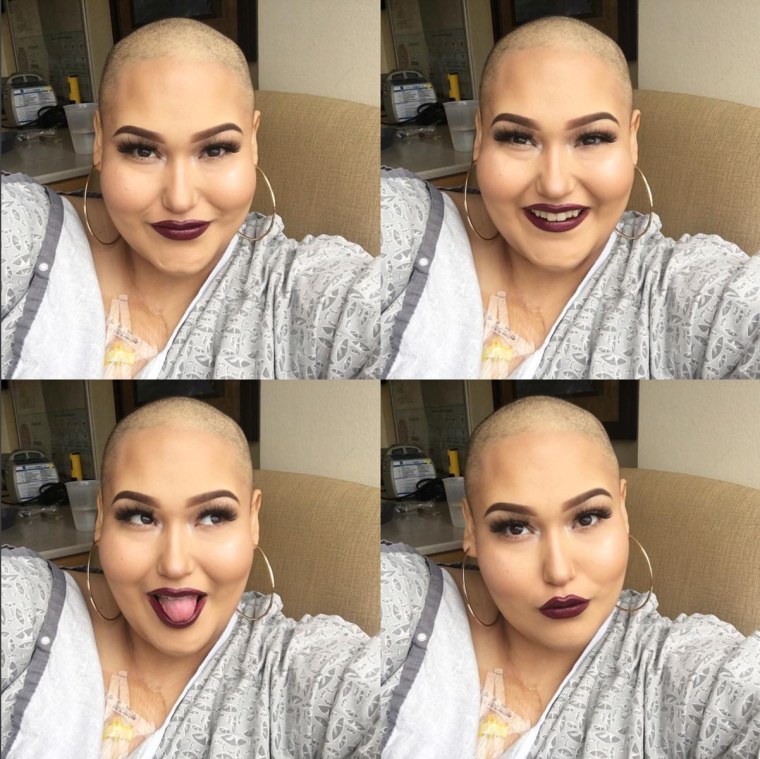 She always has her makeup purse with her containing all the products she considers essential: Maybelline primer, NYX matte foundation, Laura Mercier setting powder and some bronzer, concealer and fake lashes to finish the look.
Ramirez has said she first discovered a passion for makeup at 19. "When you look beautiful you feel beautiful," she told Yahoo! Beauty.
Ramirez also views her Instagram page as an opportunity to stand up against the lack of representation of women of color and colorism in the beauty and media industries.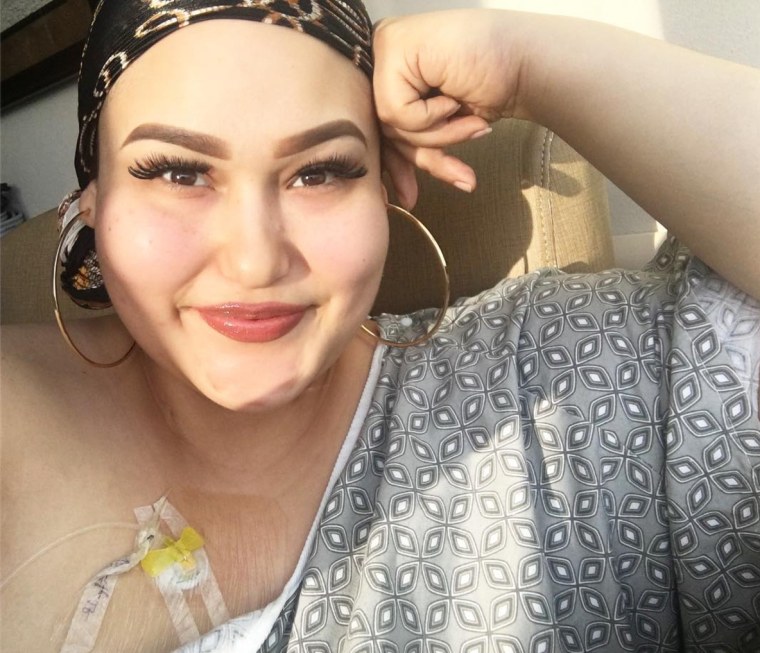 "I'm very about women of color because we don't get represented in the beauty industry or in the industry in general. And if we are, it's because we're lighter or we look a certain way. The novelas we have, it's always lighter girls with green eyes and blonde hair; it's colorism at its finest."
These days Ramirez often goes to chemotherapy treatments by herself, with makeup as a friend by her side.
"Being by yourself in a hospital room, it's a lot. [Makeup] takes my mind off things. For me, doing makeup, it changes my perspective on everything. I'm no longer worried about being alone. I'm more worried about contour blending out correctly so I don't look crazy. I'm worried about this highlight to make sure it's poppin.'"
"When I do my makeup, it makes me feel happy and it gives me a reason to not worry. I can't blend away the cancer, but I can blend away the contour," she added.
Growing up in Compton, California, as the youngest of eleven siblings, Ramirez recalls that she was often bullied and suffered from low self-esteem all throughout elementary and middle school. Art and makeup offered a distraction and a chance to be fully immersed in something that made her feel beautiful inside and out.
"I got bullied my whole life for being bigger and that didn't do anything except for making me realize, 'it's okay to be who you are.' It took me so long to get to this point. When I had cancer I said, 'I'm not going to let this ruin all these years of allowing myself to love myself."
As she grew older, Ramirez refused to let the body-shamers and bullies get under her skin, she explained. Her experiences are something she carries forward on her Instagram page, urging people to speak out against slut-shaming and body-shaming.
Ramirez regularly visits her mother, who is at an assisted living facility. She didn't tell her mother about her own cancer diagnosis until last month, she shared. "I didn't want her to worry about me; she already does and I tell her all the time that I'm grown up, I can take care of myself, I don't need you to worry. I'm her baby."
Her mother survived breast cancer when Ramirez was a child. "As a mother she never wanted us to see her be weak — that's a big part of the Latina culture. Mothers are very strong."
Since her diagnosis, Ramirez said she has had to leave her job as a cashier at an airport kiosk.
"When people would come, I would always have my makeup done….If you look good, you feel good. If you see something nice, you'll feel nice. I liked knowing that I'm uplifting them or telling them something. So having to leave work was really emotional."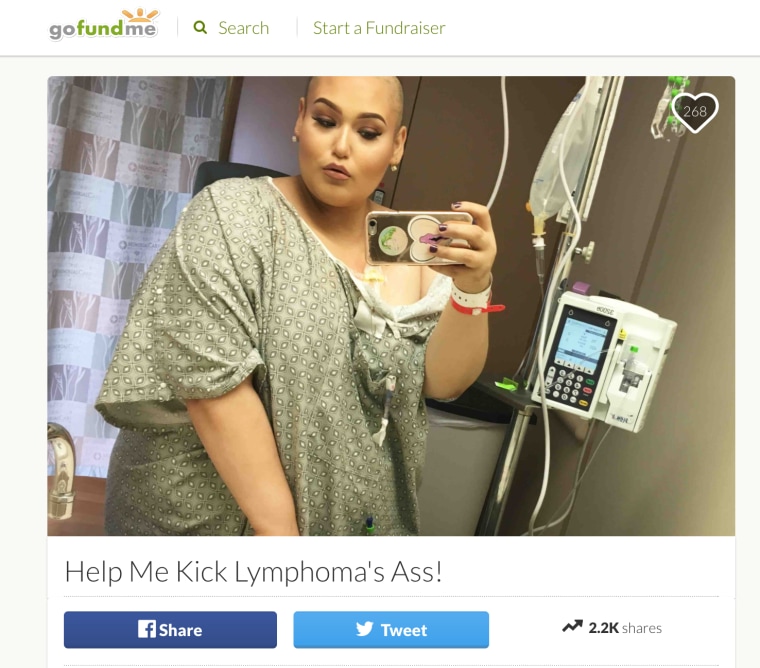 Ramirez has since set up a GoFundMe page titled, "Help Me Kick Lymphoma's Ass!," seeking funds for her cancer treatment. After she's done with her treatments, Ramirez hopes to volunteer at a cancer research and treatment center and focus on plus-size modeling and building her brand.