It should have been a nice celebratory dinner at IHOP, but a Hispanic family got a scolding from a customer over their use of Spanish, and the video has gone viral.
A woman at the restaurant berated Norma Vazquez, of Highland Park, California, who had taken her son Carlos Steven Vazquez to dinner to celebrate his upcoming birthday.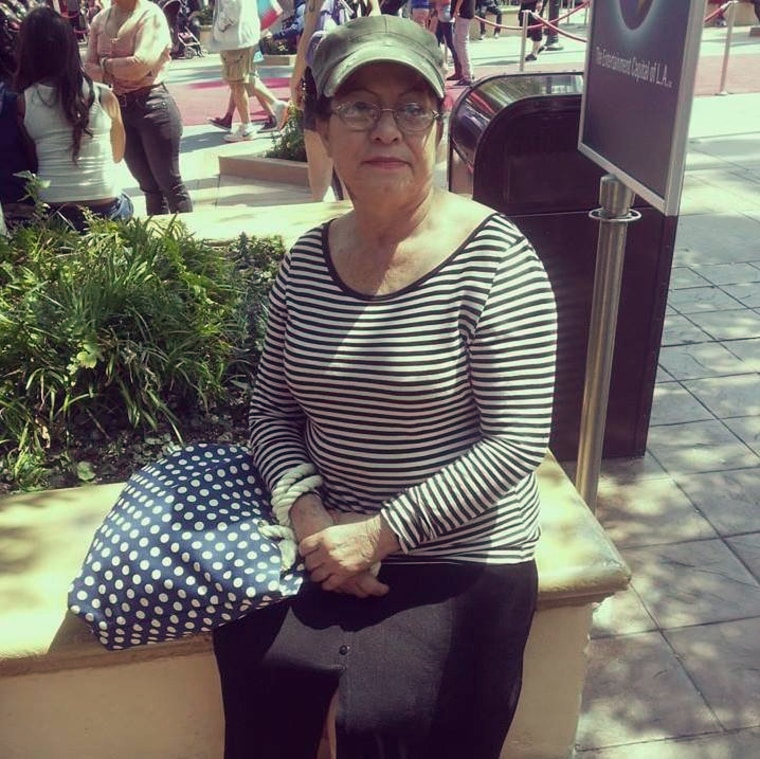 Carlos uploaded video of the incident on Facebook and it has since gone viral with over 15 million views and almost 500,000 shares.
The woman interrupts their conversation telling Vasquez: "We speak English in America."
Although Norma Vasquez is from El Salvador, the woman tells her to "go back to Spain." She adds, "Spanish is from Spain. I've been to Spain, so I know."
Norma Vazquez gets very emotional and shaken, as seen in the video, and tearfully responds: "I speak English. Not good, but I speak English," also telling the woman she cleans offices and works hard and at times calling her "stupid."
Carlos Vasquez told NBC Los Angeles: "Inside, I wasn't upset. I got more upset when my mom started to cry. It wasn't fair for my mom to cry to a stranger just because my mom was speaking Spanish."
RELATED: Caught on Camera: Woman Berates IHOP Customer for Speaking Spanish
"This is Los Angeles," he continued. "Even the name of the city is in Spanish. She shouldn't be mad or interrupting families for whatever language they're speaking."
The woman then equates speaking English to American freedom, telling the Vazquez family, "Do you want the Russians over here telling you what to do? Do you want the Nazis telling you what to do?"
Carlos Vasquez responds: "That's what you're doing to my mom. You're telling her what to do. She speaks English. She's not perfect, but she speaks English."
"I felt awful, as though I was worthless," Norma Vasquez told NBC4's John Cadiz Klemack about the encounter.
An IHOP spokesman said in a statement to NBC News that neither the company nor its franchisee are in support of the comments heard in the video.
"IHOP is an inclusive brand, with an extremely diverse guest and franchisee base," said Kevin Mortesen. "While a conversation between guests is not something that can be controlled by the restaurant and the incident took place in a crowded waiting area, team members will and typically do look for an opportunity to address anything that adversely impacts the guest experience."