STAMFORD, CT -- Hispanic shoppers like Maria Creamer are a retailer's dream. She goes to the mall at least once a week to either window shop or buy clothes. "We like to shop a lot, and always look good," said the 51-year -old Puerto Rican with a laugh as she winds her way through a department store in downtown Stamford, Connecticut.
Latina women are fast becoming the new majority consumer, and the purchasing power they wield is making retail companies sit up and take notice.
"I don't care if it is from Walmart or Lord and Taylor, if I like it, I'll buy it," said Gembley Lucero, a 33-year-old mom. It does not surprise her to learn that Latinas are spending more than their non-Latina counterparts.
Sally Hernandez, a native of Santo Domingo, has worked in the fashion arena in New York City for six years. Like many Latinas, she remembers the women in her family's attention to appearance.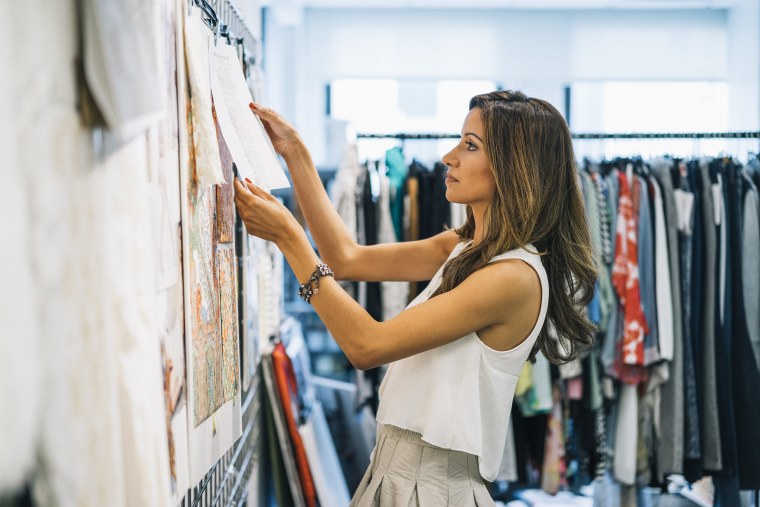 "No matter what our budget was, we found a way to look good - it stays ingrained in you, making sure that you always look polished. When you see your Mom putting herself together, it makes you put yourself together like that," said Hernandez, an account executive at Skye's the Limit, a clothing line that is sold in U.S. department stores and boutiques and other regions such as Latin America.
Hernandez feels that the industry has evolved to appeal more to Hispanics.
"I do think it is something that has been taken into consideration. It affects how things are designed in general," said Hernandez, "There are so many brands out there that have been starting to ask, how do we gear ourselves toward the Latina woman?" she adds.
A Fast-Growing Consumer Market
Hispanic women will comprise about 30 percent of the total female population by 2060, according to a recent Nielsen report, Latina Power Shift.
Fashion conscious, socially engaged and upwardly mobile, Latinas are being seen as the new driving force behind market growth. "They are being paid more attention to,"said Niria Portella, fashion director for Cosmo for Latinas. Compared to 10 years ago, Portella thinks Hispanic women wield a lot more power, as designers are "really customizing and catering to Latinas."
By 2019, Hispanics will account for 10.6 percent of total U.S. buying power, according to the Selig Center for Economic Growth. At $1.3 trillion, the 2014 Hispanic market showed a gain of 155 percent since 2000. And what retailers have noticed is who is managing the household budget.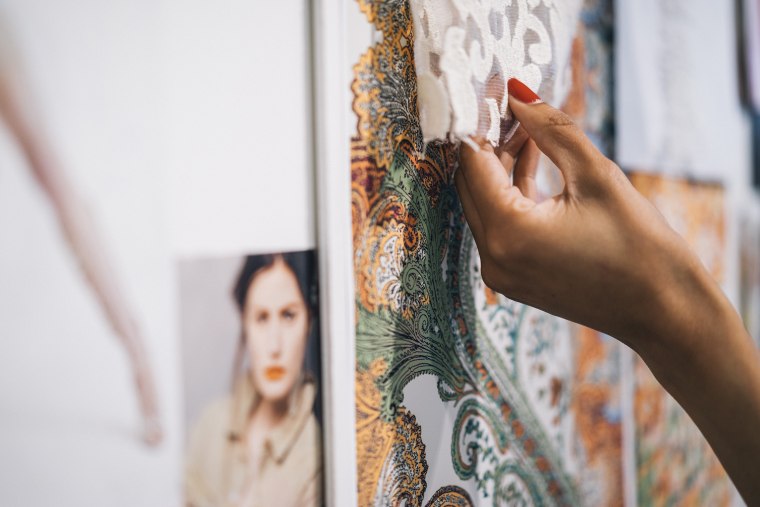 "In a survey we conducted, 86 percent of respondents said that Latinas control household spending. So Latinas dominate the lion share of that $1.2 trillion," said Monica Gil, Nielsen's senior vice president of public affairs and government relations.
With that money, Latina women are boosting fashion sales. The NPD Group, a New York City-based consulting firm, reported that from June 2012 to May 2013, Latina women represented almost a fifth of the total women's fashion footwear market, accounting for close to one out of every five dollars spent on shoes. In total, Hispanic women pumped an estimated $3.3 billion into the footwear industry.
These statistics have been a wake-up call for businesses to change their focus, said Debbie Garbato, content editor of Multi-cultural Retail 360.
"One of the things is developing ads and a marketing strategy to this segment - really trying to connect with that customer and their everyday life", said Garbato.
Millennial Hispanics are very engaged consumers, and therefore a large target audience for marketing campaigns. Eighty percent of them were born in the U.S, speak English fluently, and are more educated and more affluent than previous generations. Yet culturally, they kind of have one foot in each culture.
How Latina Customers Influence Retailers
In order to be successful, companies are taking a closer look at color selections, textures and sizing, and tailoring their fashion lines to the Latina lifestyle.
"She wants to wear things that are pushing the envelope a little bit, that are on trend, that may even be ahead of trend," said Skye's the Limit's Hernandez, speaking about how she would describe her Latina customers. "Even though the brand is technically ageless, it's meant to cater to different customers. She might be wearing it a certain way and her daughter might be wearing it differently - that is definitely taken into consideration when you're designing a line that's meant to cater to this growing diversity in the U.S."
The diversity among Hispanic women is also seen in the company's approach to color. "We're always thinking about, 'OK, will this color look good on every skin color," said Hernandez. "And that's a real question for me, there are colors I wouldn't wear - that is something that is very important to not just many women across the U.S. but to Latina women who come in so many different shades of colors."
One interesting aspect, observed Hernandez, is that older Latinas are more willing to keep up with fashion trends as compared to other women of the same age. "It's definitely affecting us from a design standpoint and from a sales standpoint - we know what she's buying and in the end, she's a big consumer for us. That in turn affects what we produce for the future."
Apart from the way clothing is designed and marketed, one way some bigger companies are garnering attention is by enlisting Hispanic celebrities to help with product branding. Sofia Vergara, on the list of Forbes wealthiest women, recently helped launch a line for Kmart, as did Thalia for Macy's.
Roberto Siewczynski is executive vice president of Catapultvista, a marketing agency that specializes in the Hispanic market.
"Latinas play a very important role," he said, explaining how Fortune 500 companies like JC Penney and Target are finding new ways to appeal to the Hispanic lifestyle. "They are embedding Hispanic thinking into their go-to market strategy- all the way from product design to store layout," he said. "This is a very fashion-conscious consumer; you cannot disregard this purchasing power."
In such a competitive industry, Hernandez says retailers have to treat the Latina woman as a growing and essential customer.
"There's a lot of Latina women creating their own brands, putting their name out there, and it sells. I think that for any brand to remain competitive, including Skye's The Limit, you have to keep up with the emphasis on this growing population," said Hernandez. "It will continue to be a key component of our brand and who we want to satisfy as part of our customer base."