More than 20 Latino celebrities slammed leading Republican presidential candidates, saying they are turning their backs on the Latino community and "pandering to the anti-immigrant base of the Republican Party that idolizes Donald Trump."
In an open letter addressed to the Latino community, America Ferrera, George Lopez, Zoe Saldana, Carlos Santana and other Latino celebrities say the Republican candidates have been pushing for some of the same anti-immigrant rhetoric as Trump, who labeled Mexican immigrants as rapists and criminals in his campaign announcement speech.
"We've seen clearly that all the leading Republican candidates have sided with the far-right at the expense of the Latino community," the letter reads. "They're capitalizing on negative stereotypes and inaccurate information about our community in order to win votes from the GOP base."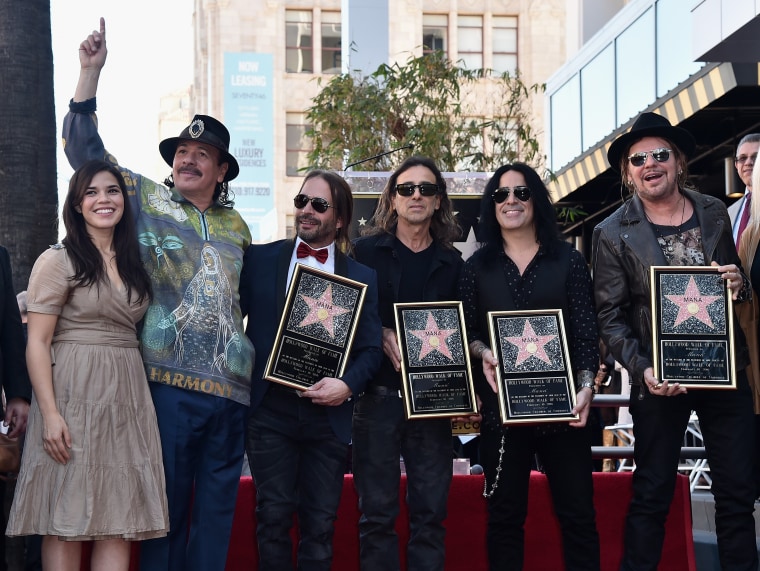 The letter, which is written in both English and Spanish, was released Thursday by People For the American Way, a progressive advocacy group that fights agains "right-wing extremism." Labor and civil rights activist Dolores Huerta also signed the letter.
The Latino celebrities in their letter specifically go after Marco Rubio and Jeb Bush, who are seen as being more moderate than other GOP candidates.
They slam Rubio for saying he would support a path to citizenship for undocumented immigrants but only a decade or more after passing legislation to secure the border. They also condemn Bush for using the term "anchor babies" to refer to U.S.-born children of undocumented immigrants.
In a conference call with reporters, Dolores Huerta criticized presidential candidate Ted Cruz for trying to end the Deferred Action for Childhood Arrivals program, which offers deportation reprieve and work permits to undocumented youth who came to the U.S. as children. She also slammed the rest of the Republican presidential candidates, saying they've "dug themselves into a deep hole" with Latinos.
"The only way that we can fight back is to make sure that our Latino community turns out to vote," Huerta said. "That's what we need to do."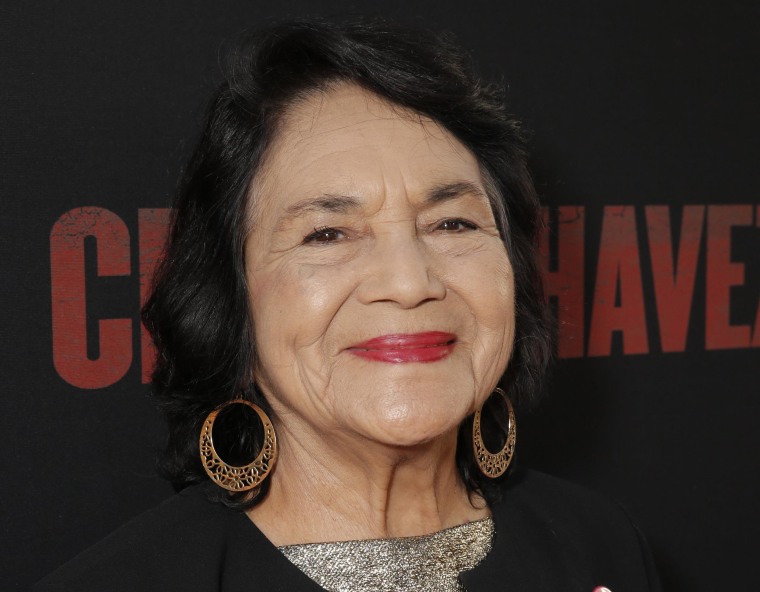 The letter comes a few weeks before the Feb. 20 caucus in Nevada, where 16 percent of the state's eligible voters are Latinos. Nationally, Latinos make up about 11 percent of the eligible voter population.
The celebrities conclude the letter, saying Latinos "have the power" to decide who'll be elected president and that they hope Latinos will "vote for candidates who support our community, share our values, and will fight for working families."
In a separate statement, America Ferrera calls on Latinos to "stand up to the misrepresentation of our communities" coming from Trump and others in the GOP presidential field.
"The way to do that is to show up on Election Day," she said. "And that means young Latinos have to register and vote. We have the numbers and potential to make a difference."