At the American Library Association Midwinter Meeting in Boston, Latino authors experienced an unprecedented honor: recognition by the ALA Youth Media Awards that have not traditionally been inclusive of Latino children's literature. In fact, this is the first time in the award's history that a Hispanic author has won the most prestigious award in the field of children's literature, the John Newbery Medal.
Matt de la Peña received the award for his picture book "Last Stop on Market Street." In an interview with NBC Latino, he said that the possibility that his book would win the award never crossed his mind in the slightest.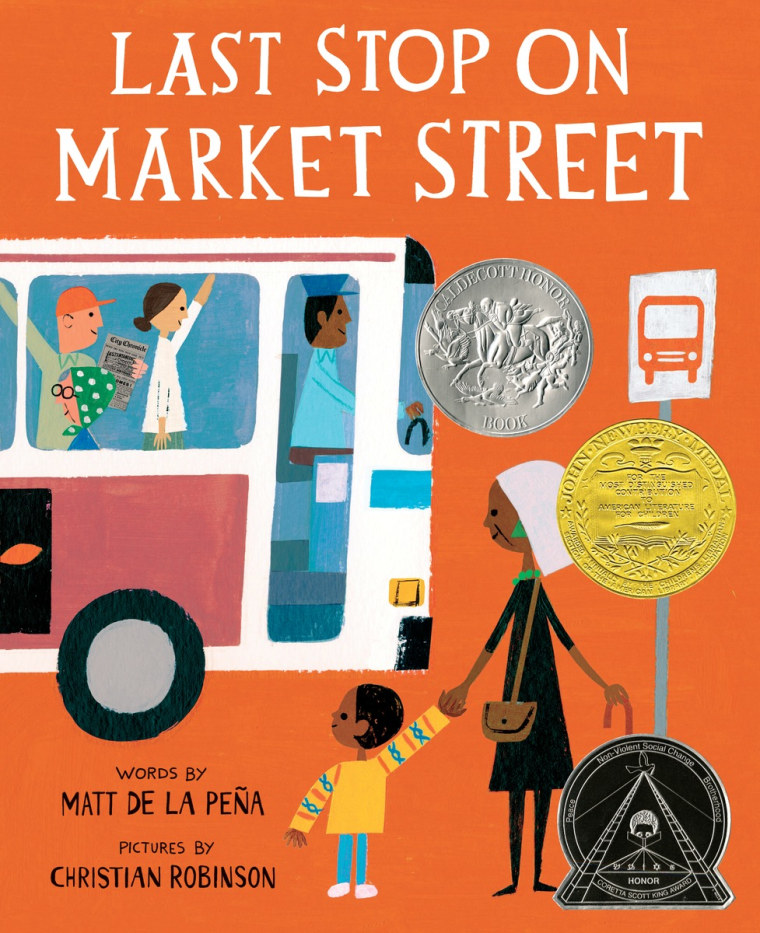 "I think all of us strive to make something beautiful and important and enduring every time we write a book," said de la Peña. "But often we're the most ignorant about the merits of our own work, too."
"Last Stop on Market Street" is the profoundly deep story of the lessons a young boy learns from his grandmother during a bus ride. On the trip, observant little CJ is full of questions or petulant comments. He wonders why they have to wait in the rain for a bus and why his family doesn't have a car like his friend Colby.
The young boy wishes he had an iPod like the other boys and complains about having to get off the bus in the "dirty" part of town. But for each comment CJ makes, his Nana has a thoughtful response and soon he turns his longing into appreciation.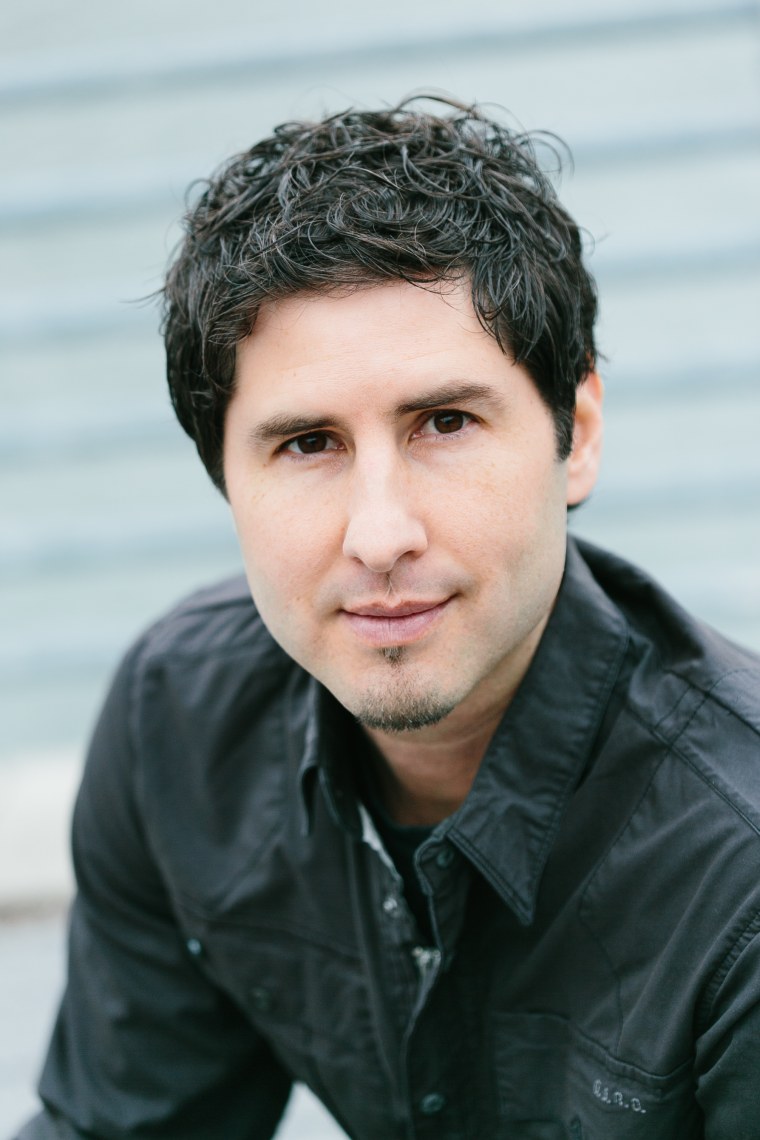 The book features an African American child and his grandmother as main characters, but its message is universal: Life is all about perspective.
De la Peña says, "I intended to write a book in which a young city boy learns to see himself, through his city, as beautiful. I get to visit schools all over the country, and it breaks my heart when I encounter a poor kid in the inner city who has no idea how beautiful he or she is. I know this, it's powerful to see yourself in literature. And it's even more powerful to see yourself in literature that has been critically acknowledged in this way. That's a really exciting part of this whole Newbery experience."
Illustrated by Christian Robinson, "Last Stop on Market Street" was also one of two books selected as a Coretta Scott King Illustrator Honor Book.
RELATED: Growing Int'l Latino Book Awards Reflect Booming Market
Author Pam Muñoz Ryan's book "Echo" was also named a Newbery Honor Book, as well as an Odyssey Honor Recording. (The Odyssey Award is presented for the best audiobook produced for children and/or young adults, available in English in the United States.) This is highly significant because until yesterday, Margarita Engle's verse novel "The Surrender Tree" was the only Newbery Honor-winning book by a Latino author and none had received the Newbery Medal at all. This year, two Latino authors were recognized by the Newbery Medal Award.
"It became clear that our stories and perspectives are now celebrated and included in the larger canon of children's literature," said award-winning author Meg Medina.
In addition, this year's Robert F. Sibert Informational Book Award for most distinguished informational book for children went to "Funny Bones: Posada and His Day of the Dead Calaveras" written and illustrated by Duncan Tonatiuh. His book "Separate Is Never Equal" received an honorable mention from the award last year. Tonatiuh says, "I'm glad that a book that deals with a holiday like the Day of the Dead that is very important and specific to Latinos, particularly Mexicans and Mexican-Americans, can be appreciated by all."
RELATED ARTICLE: Duncan Tonatiuh Wants Latino Children to See Themselves in Books
The Alex Award was given to "Undocumented: A Dominican Boy's Odyssey from a Homeless Shelter to the Ivy League" by Dan-el Padilla Peralta. And though she is not Latina, Ashley Hope Perez's novel featuring a Mexican-American teen, "Out of Darkness", received the Michael L. Printz Honor Book Award.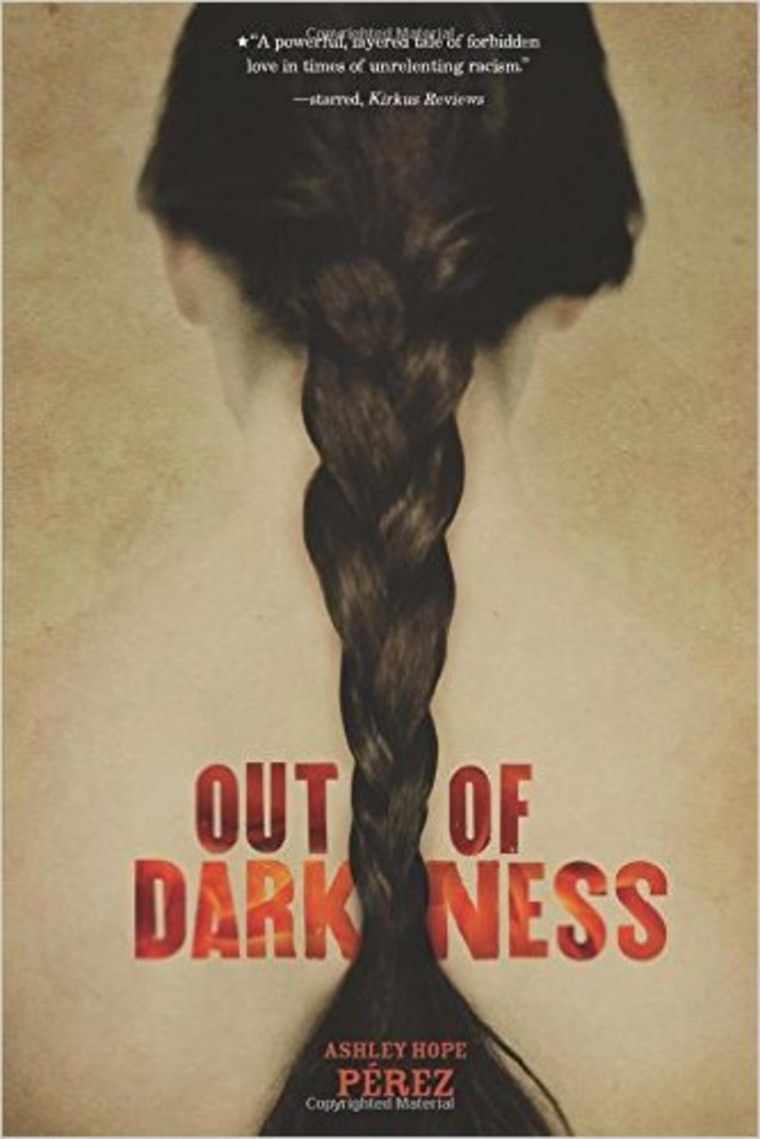 What makes this year's awards announcements so significant is that traditionally, Latino authors have mainly been recognized with the Pura Belpré Awards. They honor a Latino writer and illustrator whose children's books best portray, affirm, and celebrate the Latino cultural experience.
Two books by poet Margarita Engle won both of the Pura Belpré Awards this year. Engle's novel for young adults "Enchanted Air: Two Cultures, Two Wings: A Memoir" received the Pura Belpré Author Award, and Rafael López, who illustrated Engle's children's picture book "Drum Dream Girl", received the Pura Belpré Illustrator Award.
Engle is very emotional about the awards, especially because "Enchanted Air" was, as she says, "a memoir so personal that it was painful to write, and yet now I'm so glad that it's out in the world, hopefully speaking to young readers from a wide variety of backgrounds."
"Enchanted Air" was also a finalist for the YALSA Award. Engle says, "I was astonished, because the other finalists are sophisticated biographies and historical accounts, bursting with footnotes, references, and photographs. All I had was my memory and my emotions. I never expected a verse memoir to be included along with scholarly works!"
Three Belpré Illustrator Honor Books for illustration were selected:
"My Tata's Remedies / Los remedios de mi tata" illustrated by Antonio Castro L.
"Mango, Abuela, and Me" illustrated by Angela Dominguez
"Funny Bones: Posada and His Day of the Dead Calaveras" illustrated and written by Duncan Tonatiuh.
Two Belpré Author Honor Books were named:
"The Smoking Mirror" written by David Bowles
"Mango, Abuela, and Me" written by Meg Medina
Monday's announcements are being celebrated by Latino authors and illustrators across the country, and it has left some very emotional. Author Meg Medina says, "It felt as though we had broken through a glass ceiling. Latino children's book authors have enjoyed 20 years of the Pura Belpré award, but have not much presence outside of that. Yesterday it became clear that our stories and perspectives are now celebrated and included in the larger canon of children's literature."
She goes on to say that while it is vital for Latino children to see their lives in the pages of the books they read and to connect with books as an expression of who they are, it is also important not to silo Latino authors or readers. "Empathy and a sense of the universal human story are a powerful glue in a country such as ours. We can't continue to think of Latino authors – or authors of any diverse group – as 'other.' We are a vibrant and diverse nation, and Latinos are part of it."