Families all across America will be celebrating Father's Day on Sunday, June 19th. A great way to honor Papi is to have the family read together. Here are four great books that center around the role of fathers in children's lives.
"Papá and Me" by Arthur Dorros, pictures by Rudy Gutierrez.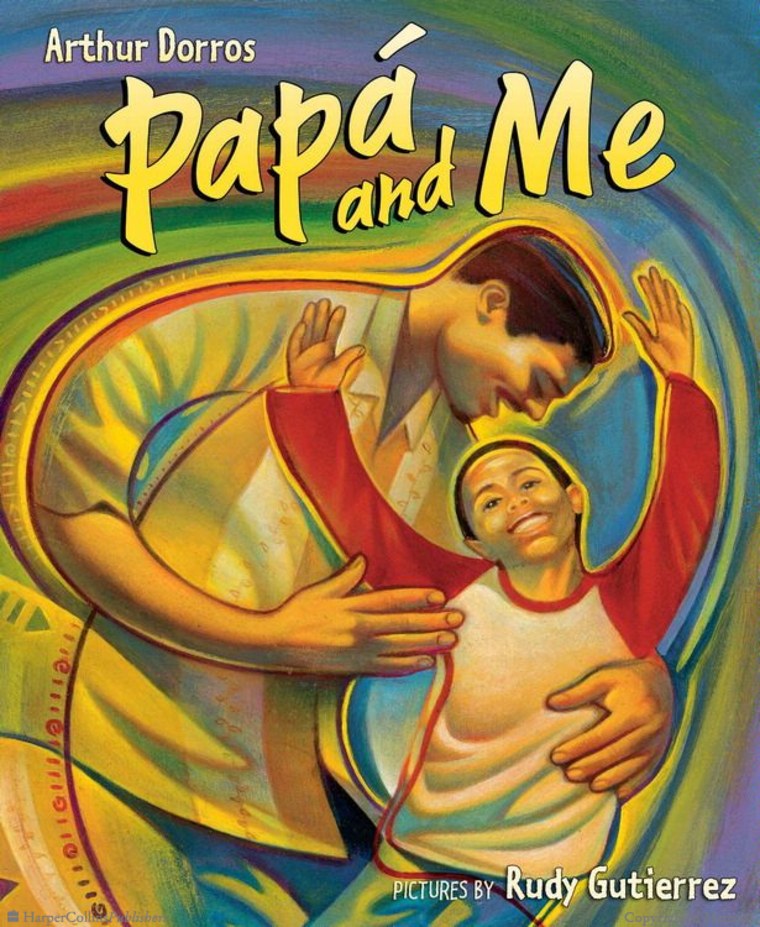 The bilingual picture book highlights the bond between a father and his son. Dorros says he was inspired to write this story because of his close relationship with his loving, immigrant grandparents, as well as his admiration for his own father. "And at the time I wrote this," he said, "I was a father raising a bilingual English-Spanish child, so I felt it was appropriate to place this story in the Latino experience."
The book is only one of a few titles that focus on this subject. "There are not really many Latino books about father-son relationships," Dorros said, "nor even many regarding male family relationships."
Clinical psychologist Dr. Angelica Perez-Litwin says that children's books featuring dads have a lasting impact on children. "The portrayal of good father-children relationships in children's books is very important, especially when the father-child connection is loving, close and fun," she said. "These father-child portrayals can promote real-life empowering relationships with other males, both during childhood and as adults. The impact is even powerful when fathers read these books to their children."
Author Arthur Dorros has set out to highlight these relationships in both "Papá and Me" and his latest book, "Abuelo".
"Daddy, My Favorite Guy/Papá, Mi Compañero Favorito" written by Icy and Crystal Smith, illustrated by Octavio Oliva.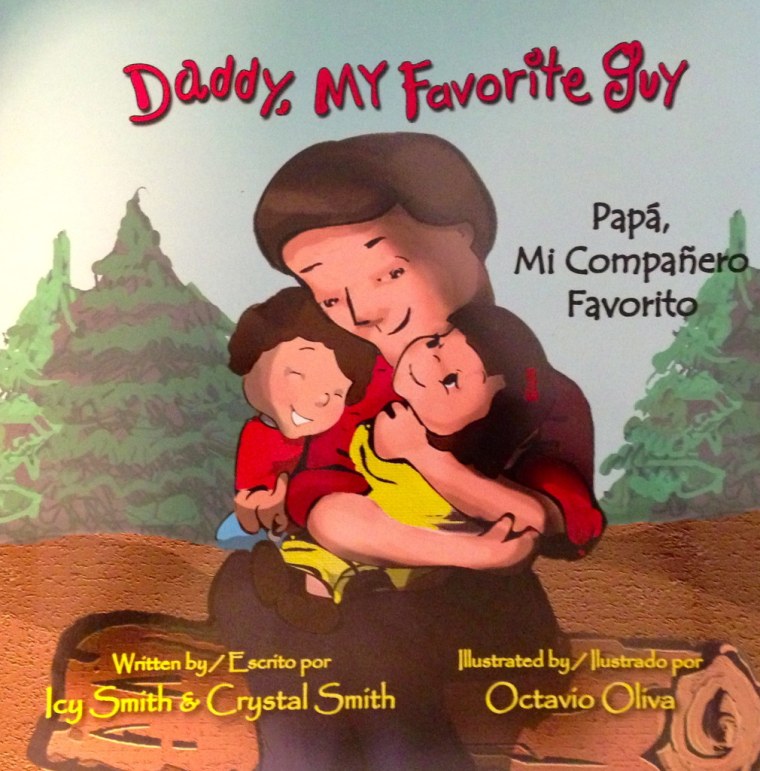 Latina mom and multicultural blogger Frances Evans says this is one of family's favorite books. She said one of the things that makes it special is how it portrays Papá in a supportive and nurturing role in a child's life, especially when Daddy takes the time to play.
"An added bonus to this book," Evans said, "is that Daddy can read it in English, and Mamá in Spanish!"
"Quiero a mi Papá porque..." by Laurel Porter-Gaylord, pictures by Ashley Wolff.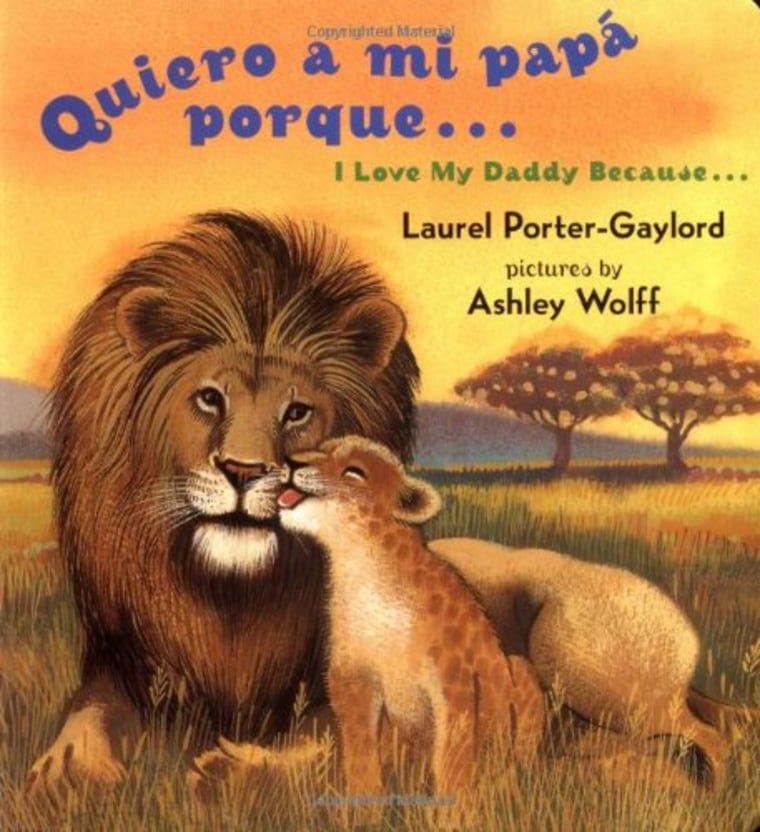 This is a Spanish board book for children 4 and under. A translation of Ashley Wolff's beautifully illustrated classic, this story shares the important ways that a father cares for his child, first in human families and then in the animal world.
Diana Limongi Gabriele - a New York-based Latina mom, writer, activist and digital influencer, loves the book because she thinks it's a great conversation starter. "I feel I can build on what is written with questions of my own," she said. "I also love that it gives the names of the animals; it's another great way to learn vocabulary and get my son talking."
"Waiting for Papa/Esperando a Papá" by René Colato Laínez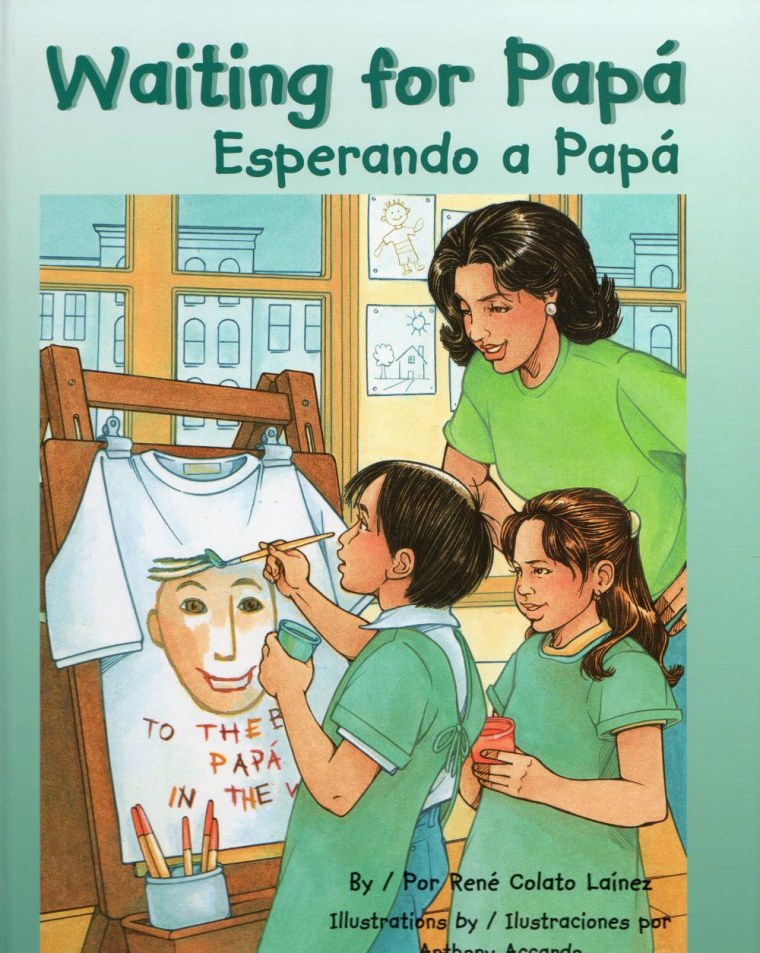 Linda López-Stone is a mother of three in Raleigh, North Carolina. She read this book to her children and found it to be a difficult story because it mirrors the life of her daughter's friend whose dad is not allowed to come to the United States due to immigration issues.
"She lives with her maternal grandparents and cries often at school," Stone said. "It has been confusing for my daughter to understand why her friend can't be with her father. I think René Colato-Laínez does a great job introducing this complex issue and emphasizing the importance of family in his book."
"Waiting for Papá" was René Colato-Laínez' first picture book. He says he wrote the story to honor many of his students who had a loved one very far away from them.
"I combined my experience as a child growing up in El Salvador," he said, "with the love for my father and the student's immigration experience."
He says that readers have thanked him for writing the book because they can see themselves or someone they know in the pages of the book. "When I read the book in public, there is always more than one person crying as I tell the story."
Stone is grateful for the story's widespread message. "I am glad we had the opportunity to read a book that talks about the experience of many children in the United States."