WASHINGTON — Latinos turned out in record numbers last election, after more than a couple of decades of activism largely around immigration, but also on issues of wages, health care and education.
Nonetheless, Donald Trump, who has been criticized for showing disdain for and disinterest in the Latino community and had very low approval ratings among Hispanics, got elected president.
In addition, the two presidents before him failed to get done immigration reform, a key issue for the community, despite heavy Latino support helping get both to the White House.
How then does the Latino community continue to energize itself? Can its leaders continue to beat a drum that tells the community, today we march, tomorrow we vote and change will come?
The League of United Latin American Citizens, (LULAC), one of the oldest Latino civic engagement and civil rights groups, is meeting this week in Washington for its annual legislative summit, and keeping the Latino community energized at a time it feels under siege is a key part of its conversations.
At the summit, the group is launching its "Rise Up, Speak Out and Defend campaign" that includes plans to hold 50 town halls across the country, getting Latinos to contact their House and Senate members on issues and using their buying power to hold businesses accountable, are some of the pieces of the campaign.
The renewed effort turns LULAC back to 1929, when it was founded, said LULAC President Roger Rocha.
In that year, when LULAC formed in the city of Corpus Christi, Texas, Mexican Americans were not allowed to learn English, were charged poll taxes to vote. Segregation for public schools and facilities also existed at the time.
"Latinos in Texas rose up and formed what is now LULAC. The last Latino hanged in Texas was in 1929, due to LULAC in part, and Latinos speaking out and defending our rights," Rocha said. "We are kind of going back to our roots."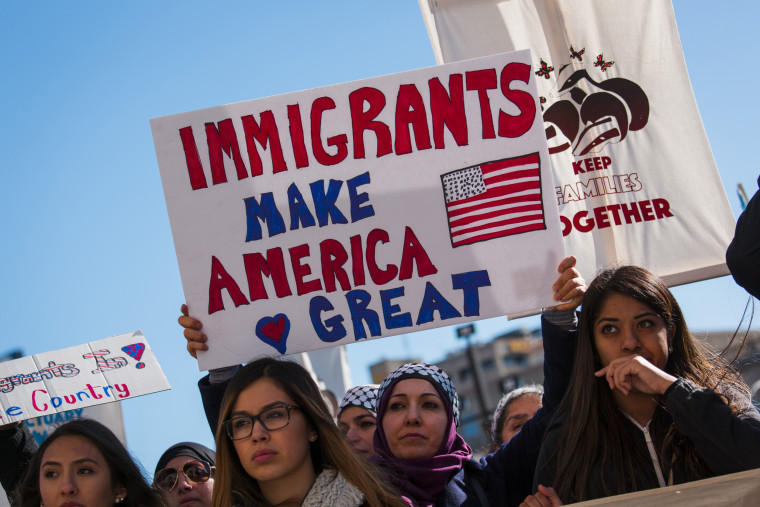 Rocha said LULAC has some access to members of the Trump team and he hopes to keep that door open and will be pushing for something for the Dreamers, young immigrants who came to the country illegally as children.
He denounced violent protests and American flag burning that has gone on in protest of Trump's immigration polices. "How can we make a case for immigration reform when they are burning the American flag?" he said.
Along with its town halls, Rocha said the group will work on educating people about their rights and on trying to prevent the deportation of veterans.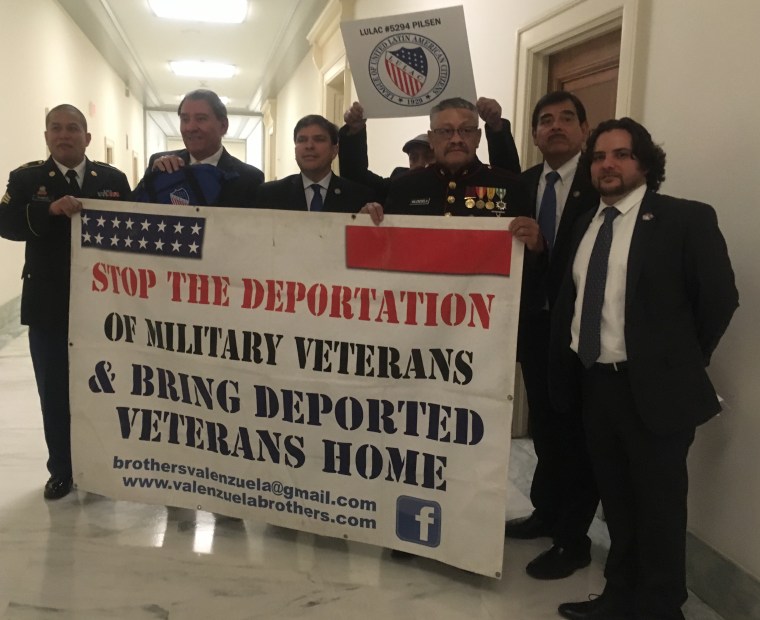 Latino activism has undergone something of a renaissance in the past couple of decades, often around the immigration issues.
Hundreds of thousands of Latinos and others poured into the streets in 2006 in protest of a tough immigration enforcement bill sponsored by Rep. Jim Sensenbrenner.
Years later, young Latinos – some immigrants or children of immigrants – staged sit-ins at congressional members offices, even daring to do so in the offices of Democrats. They pushed hard against establishment Latino organizations to get their cause front and center on the group's agendas. Many of those young people volunteered for or joined the staff of the campaigns of former President Barack Obama, Hillary Clinton, Bernie Sanders and other candidates and some now are running for office themselves.
But even with that activism, Trump won the White House, despite calling Mexicans rapists and criminals and calling a federal judge born in the U.S. a Mexican and questioning his capability to do his job because he's Hispanic. He named no Latinos to the White House and his press secretary Sean Spicer defended that by saying that Trump was looking for the "best and brightest."
And immigration reform still hasn't been done. LULAC itself opposed a 2007 comprehensive immigration reform bill that nearly passed the Senate.
"There's no question this president ran on an anti-Latino platform … if you could have invented a worse case scenario election for the Latino community this would be it. He directly attacked Mexicans, Latino immigrants and got away with it and won presidency," said Brent Wilkes, LULAC executive director.
"It's a defeat. That's why it's important. We've got to hold our heads high …. We lost the battle but anyone who thinks they are going to win the war against the Latino community is really mistaken," he said.
To that end, LULAC started its legislative summit this week with its fourth gathering of Latinos from college campuses at the summit for training. LULAC started the training, dubbed EMERGE, when it noticed that there was not a collegiate gathering for Latino young leaders.
Those young people define their own issues and on Monday have visits with members or their staff on Capitol Hill to do their own advocacy. Regular LULAC members also will be attending scheduled meetings on the Hill.
Wilkes said the biggest danger groups face is that Latinos become discouraged by Trump's election or from not seeing progress in their communities after participating in protests, voting or joining campaigns.
"The ultimate disaster will be if people say they are not going to play this game and not going to get involved; 'I'm going to do my own thing.' I think that would be huge mistake and lead to worse disaster across the country," Wilkes said.
As he told the young leaders gathered for EMERGE, "We had a record number of Latinos vote, 13 million voted, but another 13 million could have voted. That's leaving votes on the table at a time when we're seeing a student (with a permission to remain and work in the U.S.) and other people being deported and families split apart."