Members of a Latino family are worried after a hammer-wielding woman who threatened them and shouted racist remarks outside their home in St. Louis — all caught on video last year — has been released from jail and placed under house arrest.
"We're stressed," Fatima Suarez, 22, said in a TikTok post following the news of her family's harasser, Judy Ann Kline, getting released on bond Tuesday. "I don't agree that they allowed her to be on house arrest because she clearly, she showed and she even said that she's going to come back." 
Kline, 54, was placed under house arrest with a GPS monitoring device with exceptions for medical, religious and court purposes. The judge also ordered her to have no contact with the victims, according to court records.
The St. Louis Circuit Attorney's Office charged Kline with three felonies in February, including first-degree burglary, first-degree property damage and unlawful use of a weapon in connection with a break-in at the family's home Jan. 5 last year.
Suarez said her father and younger sister, then 4, were home when Kline entered the basement by breaking a glass door. Her younger sister heard a noise coming from the basement and when her father went to investigate, he found Kline walking up the steps wielding a hammer. Suarez said her father closed the door and fled the house with his daughter.
Kline can be heard shouting, "Get out, you're a bunch of illegals — you don't belong on American property," into the front door Ring security camera, claiming that the home was hers and demanding to see paperwork because, she said, "I know you didn't buy this house — you don't have enough money."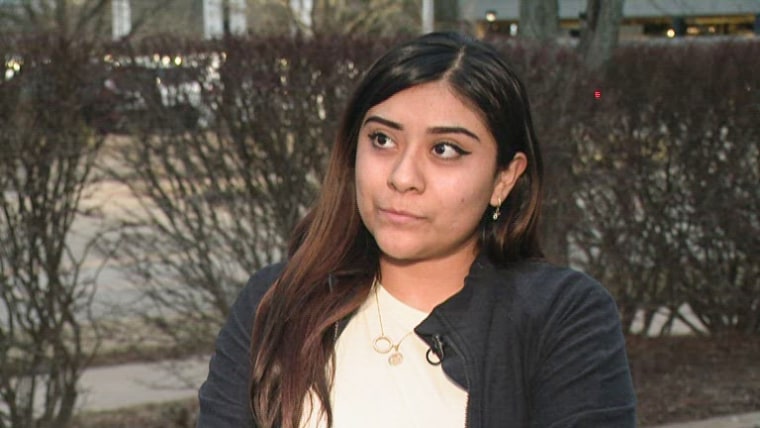 Suarez, who is of Mexican heritage, said that Kline had been harassing the family for more than a year and that the incidents were racially motivated.
She uploaded multiple videos online of Kline returning to harass the family five more times, including allegedly attempting to pick the front door lock in February and allegedly stealing mail in March last year.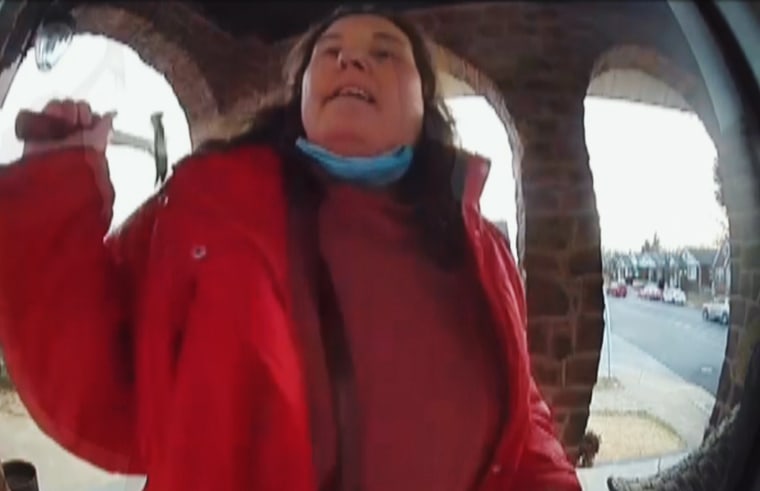 Public records obtained by NBC News showed that Kline was affiliated with the family's home in the 1990s. Suarez told the St. Louis Post-Dispatch that the family moved into the home six years ago.
"We had never seen her in our lives," Suarez said. "She doesn't live around the neighborhood."
Court records indicate Kline was deemed "incapacitated/disabled" and placed under guardianship and conservatorship from 2006 to 2017.
"You don't deserve to be out AT ALL. YOU HAD THE CHANCE TO HURT MY DAD AND BABY SISTER," Suarez wrote in a now-deleted Facebook post, a screenshot of which she later uploaded to TikTok. "I'm tired of how the justice system is."