It's not enough for Olma Echeverri and her husband Germán De Castro to exercise their right to vote.
The longtime Colombian-American Democrats from Charlotte, North Carolina, have inspired their children and grandchildren to become civically active as well: bringing them to debates and rallies for local, state and national elected officials for two decades.
Echeverri and De Castro will be among the millions of citizens who will cast their vote in North Carolina on March 15, one of several states, including Florida and Ohio, holding primaries next Tuesday.
Nationally, a record 27.3 million Latinos will be eligible to vote in the 2016 presidential elections, according to the Pew Research Center. In North Carolina specifically, 248,000 Latinos are eligible to vote. They make up 2 percent of the state's 6.4 million registered voters, according to Pew and the North Carolina State Board of Elections.
Echeverri and De Castro drive friends and neighbors to polling locations, encourage people to run for office, attend fundraisers and have served as delegates at past national conventions.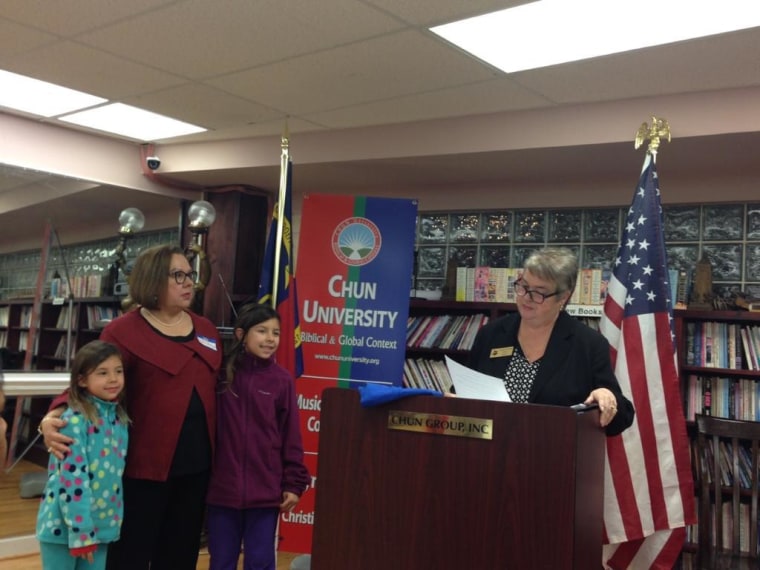 While there is a lot of attention paid to the need to have more Latinos civically involved, families like the Castro-Echeverris have been working for years to ensure more in the community are participating in the political process.
"I just wish that everyone took voting as seriously as it needs to be. If we did, we wouldn't be so polarized that we cannot govern," said Echeverri, 63. "I'm an American citizen by choice. It means I need to give back and I need to exercise my duties to help elect the people who make decisions for us."
"We forget two things: we are the ones that elect them and they work for us," she said. "That to me is very powerful. Citizens deserve explanations we need to hold (officials) accountable."
RELATED: The Latino Vote In 2016: Here Are 5 Takeaways
Echeverri and De Castro, 73, have two sons and two daughters who range in age from 30 to 38, and all of them participate in politics to varying degrees. Their youngest daughter works for the federal government and was active with the college Democrats.
"I have a motto: If you don't get inside the ring, you cannot win the fight. That's what I tell my children. That's what I tell everybody," said Germán De Castro. He added that he came from "a family that's 100 percent political."
His mother was the first woman elected to the city council in Palmira, Colombia.
Echeverri and De Castro's younger son Nicolas De Castro, 32, an immigration attorney, has helped ensure every vote counts in past elections.
He was elected secretary of the Mecklenburg County Board of Elections during the 2012 presidential elections.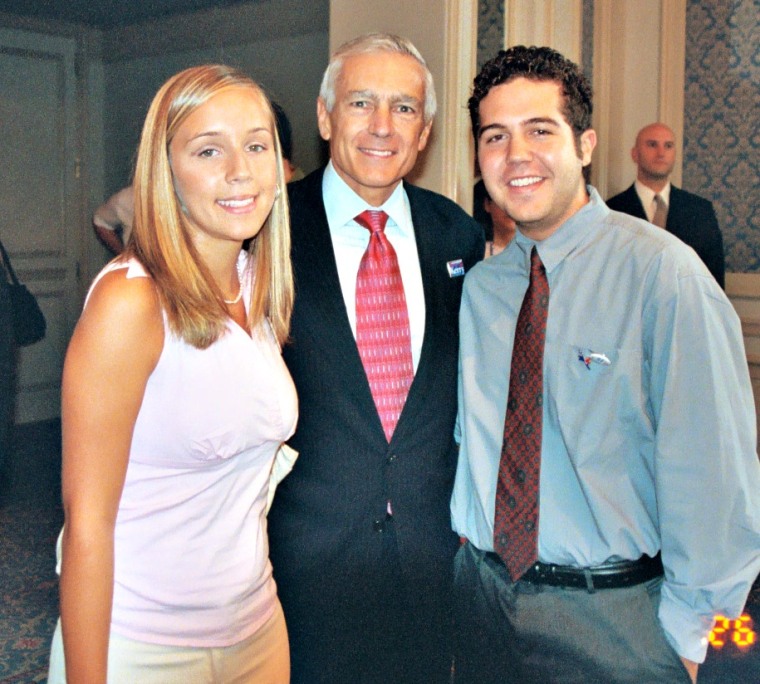 RELATED: Want to Win the Latino Vote? Address Immigration
Part of the younger De Castro's role was to certify absentee ballots; make sure voting sites were compliant with the Americans with Disabilities Act (ADA); determining how many machines were needed at each polling site; and, on Election Day, making sure polls close at certain times and that all the data tapes from all polling stations are accounted for.
"I felt like I was being political without being too political," De Castro said of the position that ended when Republican Pat McCrory began his term as governor of North Carolina in 2013.
The younger De Castro acknowledges that parts of the political process - like fundraisers - are out of reach to many who cannot afford it, which is why there are other ways to get involved, like he has done.
"When you're at fundraisers, the room is probably not that diverse or a representation of what America is…. The higher up you get in political process, you're talking about a lot of influence. People sometimes make promises they don't carry through," De Castro said. "The tickets to some of the fundraisers could cost upwards of $500, and as a result, the room is less economically and racially diverse, he said, "and I'm not in a position to make that kind of donation."
The couple's oldest daughter, Luz De Castro-Olaya, 38, said it's often difficult for her to attend events. She's a single mother, a full-time employee, and is working to complete a bachelor's degree in Spanish.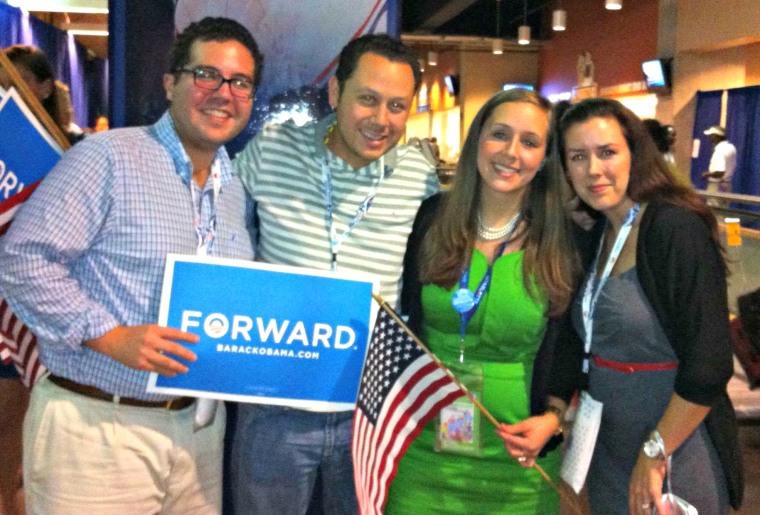 "My parents will call me and my siblings to remind us when early voting starts. My dad will have sample ballots and he'll highlight the judges and county officials who are running on the Democratic ticket," De Castro-Olaya said - the family supports Democratic candidates. She is happy when her daughters attend political functions with her parents. "I think it's important for (the girls) to learn now that if they want to see things done, they need to participate and be good citizens, that elections do matter."
When Echeverri was elected president of the Mecklenburg County Democratic Women in January, her granddaughters Valentina, 9, and Gabriela, 7, were there to celebrate.
"I want them to see that there are women that can speak with other people with authority and be taken seriously. I want to expose them to that," Echeverri said.
Echeverri first came to the U.S. during the summer of 1970. She came to the Charlotte, North Carolina from Manizales, Colombia. Then 17, she entered on a tourist visa (she was visiting her brother) but then changed it to a student visa when she decided to stay to learn English and finish her schooling.
Echeverri earned an associate's degree at Central Piedmont Community College while working as an administrative assistant for a textile exporting company. Echeverri's employer sponsored her for a green card. When Echeverri became a citizen in the early 1990s, she made sure her children were there for the ceremony.
"That was a milestone for me … I wanted them to know that I valued that," she said.
Echeverri's path to politics started with a neighbor inviting her to a nonpartisan League of Women Voters event in the 1990s. She later met a group of Democratic women and "loved the fact that they were open and very humble. There were people of all colors and social positions."
RELATED: From Tobacco to Tortillas: Latinos Remake Durham, North Carolina
She then started becoming involved with the Democratic Party at the local, state and federal levels. Echeverri served as a delegate during the 2012 Democratic National Convention and will be a super delegate at the national convention in Philadelphia this July. De Castro was a delegate at the 2004 and 2012 national conventions.
The elder De Castro has traveled to more than 50 countries and he considers the United States to be "the greatest country in the world." Still, he adds, elected officials have to make long-term investments.
"The United States is the only country of the developed nations where we don't have a single payer health system; where we don't have a free education available to everybody from Kindergarten to universities," De Castro said, "your retirement pay should not be an entitlement; your health shouldn't be at the hands of an insurance company and your education shouldn't be dependent on how much money you can borrow."
But to this family, the key to political representation starts with getting involved and ensuring their vote is counted.