Even before the first names of victims were released, Zoe Colón went to work gathering Latino and other community groups to respond.
It was "Latin Night" at Pulse, the site of the nation's worst mass shooting. Orlando has not only seen its Puerto Rican population grow but also an influx of Colombians and Venezuelans.
Colón, director of Florida and Southeast Operations for the Hispanic Federation, knew the deaths of 49 people and the wounding of many others by a gunman last Sunday would be more than a tragedy to strike the LGBTQ community, but one that would involve Latinos and the unique needs they have.
"We had about 30 organizations come together that day, Latino-led and other leaders that thought we were largely invisible in the narrative around the terrorist attacks," Colón said.
The fact that many Latinos were victims or were at the gay club as patrons and are part of the community that is feeling the aftershocks of the massacre deserves emphasis, she said. It explains the need for "culturally competent" services — assistance that takes into account not just language but the value systems of the community.
The result has been the formation of Somos Orlando (We Are Orlando), the umbrella for the many community groups offering services for the Latino community and others. On its website the group has been raising money for victims and to provide assistance. It also lists services such as counseling centers, funeral homes, churches and even groups providing food.
RELATED: Latino Community Hit Hard in Orlando Shootings
"This is not just about immediate response," she said. "Our culturally competent community organizations need to be a part of the healing process."
Money raised by other groups so far is largely going to go to funeral expenses and direct cash assistance.
About 30 or so Latino and other community groups are now focused on long-term services that will be needed down the road.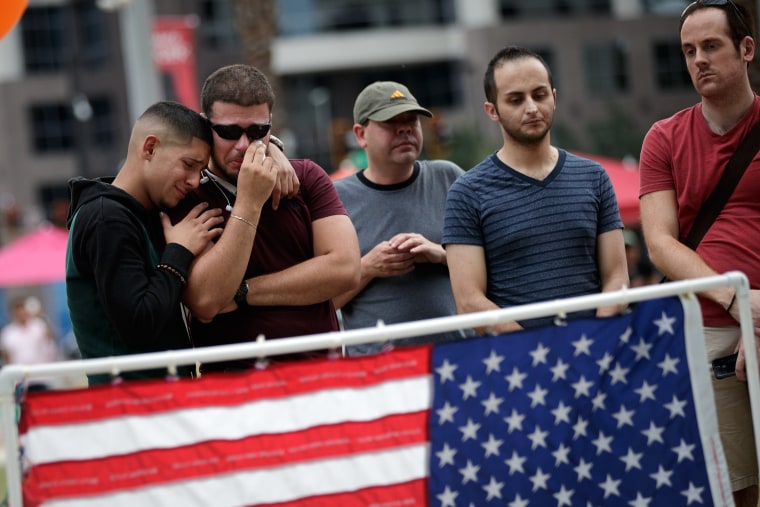 An immediate issue is transportation and long-term counseling services. Colón said the groups want to be sure that people can get continual counseling long after Orlando is no longer in the headlines and if they prefer, speak with Latino counselors and get other services there.
They plan to create a transportation hub to help people who need to get to offices of Hispanic Family Counseling in Orlando, where wraparound services will be provided.
"Lots of work needs to be done that has to be seen through the Hispanic lens." – Zoe Colon, Hispanic Federation.
Those services might include family members of victims who are undocumented and need attorneys to help them work on getting U Visas, visas provided to crime victims and their immediate family members.
"Lots of work needs to be done that has to be seen through the Hispanic lens," Colón said. "We need people to understand the challenges of the Latino community, how comfortable they are (or not) talking to authorities and members of government."
Following the shooting, the city of Orlando recruited bilingual counselors to man phone lines for families seeking information about their loved ones and other guidance. The city's LGBTQ Center has organized counseling. Groups organized by the Hispanic Federation have offered their services to the center, said Colón, in order to be there for Latinos who may prefer to speak to another Hispanic.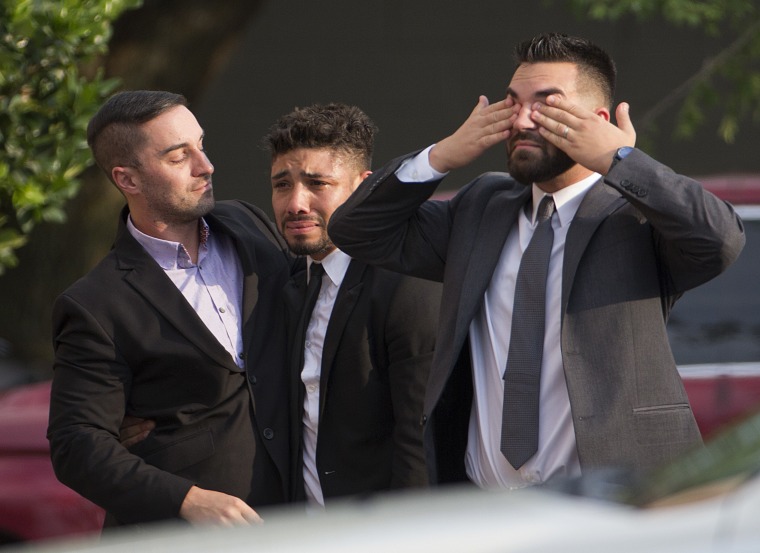 "We are not in a place void of Hispanics who are trained to do this work. This is not the type of community where we have to bring people in to do this work," she said.
Already, she said, the Hispanic Family Counseling center has been making home visits to people who have called wanting counseling after the tragedy.
"People can't leave the house. They are depressed, grieving, possibly living in shame – but guess what? Our bilingual, bicultural counselors are getting in their cars and going to people's homes. Why? Because that's what we do. We understand our community."
Related: Jonathan Camuy 'Always Smiled,' Professor Remembers Orlando Victim
Having experienced the Sept. 11, 2001 attacks on the twin towers in New York, Nancy Rotaro of Misión Boricua said she called everyone she knew to pull together Latino groups to respond to Orlando's crisis.
Her group had planned a voter registration drive at Pulse the night of the attack, but last Saturday moved the drive to this weekend to accommodate a participant's schedule.
"With a mental health background, I know from 9/11 that responses to these types of tragedy requiring planning 10 years out," Rotaro said.
Separately, Jet Blue has been providing flights for families, some who are coming from Puerto Rico. United Airlines also has been providing free services for those who may need to transport the remains of their family members.
Anthony Suarez, an Orlando attorney who heads the Puerto Rican Bar Association of Florida, is helping to spread word of the availability of services through Somos Orlando on his radio show.
Suarez said he and other attorneys also are standing by for those who might need legal assistance including with immigration visas for family that need to come from other countries to claim their loved ones or attend funerals.
Some churches are offering free funeral services to families, including an evangelical church led by Gabriel Salguero, who founded the National Latino Evangelical Coalition and moved to Orlando six months ago.
His church, Iglesia El Calvario, also held a prayer vigil on Tuesday and Salguero prayed at the citywide rally held by Equality Florida.
"Since we are a bilingual church, we've been asked for a lot of services," said Salguero.
Related: Puerto Rican Superhero 'La Borinqueña' Honors Orlando Victims
Salguero wouldn't discuss what his 4,000 member church preaches on homosexuality, but he condemned the violence and the condoning of it by another pastor.
"No one deserves to be shot or killed, no one. We don't support or condone violence against anyone … We condemn violence against any community," Salguero said.
Meanwhile, entertainer Ricky Martin penned an essay in English and Spanish mourning the loss of the people killed last Sunday. In the essay, Martin urges people to "break your silence" and demand action on gun control. "How many more lives need to be lost before we do something about lax gun laws?", wrote Martin.
Martin exhorts readers to "call each and every one of your congressmen - those you elected into power to represent you and your ideals - 10 times each day until they act."