QUEENS, NY -- "I am gay. I am heterosexual. I am lesbian. I am transsexual. I am what I want to be. Because it is what God created me for," said Rev. Fabian Arias, as he and others gathered at the Manhattan Cocktail Lounge in bustling Jackson Heights, Queens.
This New York City neighborhood — where roughly half its residents identify as Latino — is home to gay-friendly places like the Manhattan Cocktail Lounge, True Colors, Friend's Tavern and Hombres Lounge, establishments which have transformed the area into a refuge or sanctuary for the Latino LGBT community.
Arias, the senior pastor of the Lutheran Church of Sion, located at St. Peter's Church in Manhattan, marched on the neighborhood's iconic and diverse Roosevelt Avenue with LGBT activists, residents and community leaders holding candles, banners, flags and photos to remember the 49 victims of Sunday's mass shooting at a gay nightclub in Orlando, Florida.
RELATED: Latino Community Hit Hard in Orlando Shootings, Most Victims Were Hispanic
"Since Sunday, I have marched every night for our rights," said Democratic New York City council member Daniel Dromm in Spanish to marchers in front of the Jackson Heights gay Club Evolution. "We have to deliver the message that we will not accept homophobia, transphobia or Islamophobia."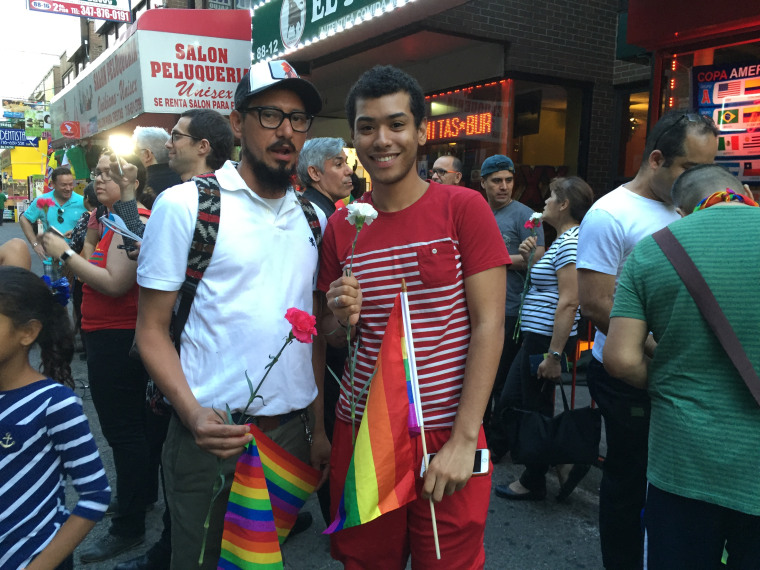 The council member explained during the vigil how the neighborhood's LGBT clubs and bars helped him recruit support for the Queens Pride Parade held here in Jackson Heights and have helped make this part of the Big Apple, home to so many immigrants and New Yorkers of different nationalities, into a safe space for the gay community.
While the mass shooting has made some LGBT Latinos feel vulnerable and isolated, Hugo Cesar Ovejero—organizer for Latinos Diferentes, a New York-based support group for gay and bisexual men—reminded marchers at the vigil that they are not alone. The tragedy could strengthen them as a community, and empower them to continue fighting for human rights and equality.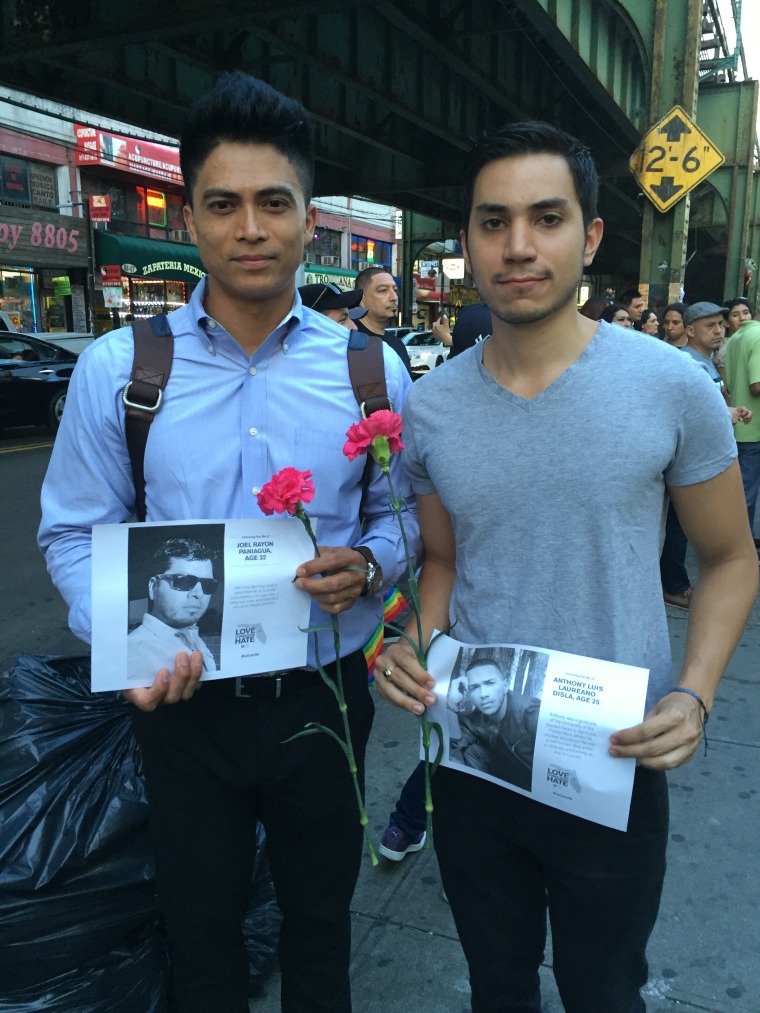 "Even though we are now protected by the law, that doesn't mean that society has accepted the changes," Ovejero said in an interview with NBC Latino. "And as members of society we need to be present and make what is written in the law accessible for everyone so that we can change the culture and promote more tolerance and respect."
Rev. Arias told NBC Latino that beyond the Bible, the Koran, and any other sacred text is a profound respect for life. "We are all human, we are all alive, and all religions and political ideals focus on respecting and protecting life."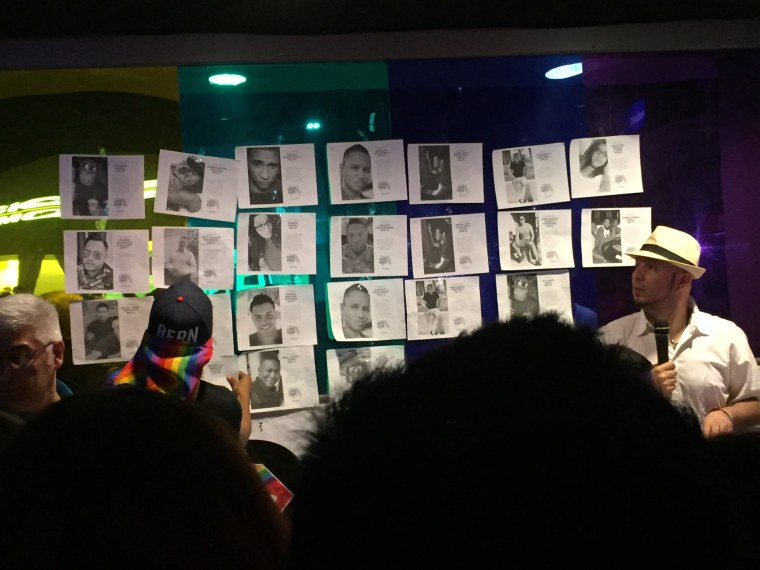 Rev. Arias described the mass shooting as a "consequence of intolerance." And he hopes that the tragedy will make people look inside, think about the ways communities are connected, and overcome the physical and psychological walls that divide humanity.
That starts at the local level. And in Jackson Heights, among the many cultures and nationalities, the neighborhood's gay bars and clubs have been opening their doors to make everyone—gay and straight—feel like they are part of an extended family.
"I'm not defined by a gay or heterosexual flag," said Hector Marquez, owner of the Manhattan Cocktail Lounge, to NBC Latino. "People are not what others think and say about them. And our bar wants to make everyone feel welcome."