A coalition of Latino and immigrant rights organizations and leaders has launched a voter mobilization campaign that looks to boost voter registration.
Groups and leaders from three swing states —Nevada, Colorado, and Florida— have partnered with the Center for Community Change Action, Latino Victory Project, and America's Voice, for a multi-million dollar voter mobilization campaign called "Families Fight Back," as announced Thursday.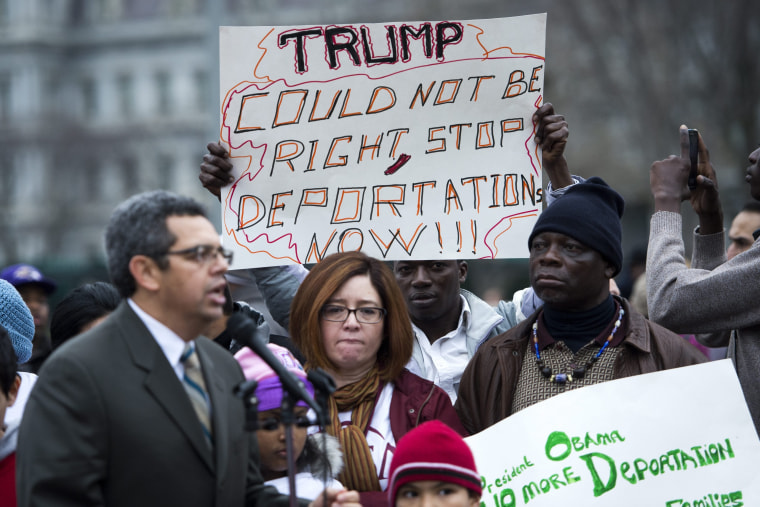 In a conference call with reporters, the group's leaders said that they want to mobilize the community in response to the kind of rhetoric that GOP candidate Donald Trump has utilized about immigrants and immigration.
"With the rise of Trump and far too many in the GOP rushing to his side, this election could well turn out to be a referendum not only on immigration reform, but on our nation's core values themselves," said Deepak Bhargava, executive director for the Center for Community Change Action.
"We have to show up at the polls and prove that Latinos will not stand for this type of treatment," said Cristobal Alex, president of the Latino Victory Project.
It will look to target the power of the pro-immigrant vote by working with local organizations to encourage voter registration and an understanding of each candidate's immigration positions.
"Both of my parents qualify for DACA, this is my family, this is their future. This is personal for us," said Astrid Silva, organizing director for PLAN Action Nevada, "I will make sure I do everything I can to keep my family together."
The campaign looks to target unregistered voters who have been directly affected by immigration policies. As part of this campaign, the Center for Community Change Action will launch the 'Immigrant Voters Win Super Pac', one of the largest non-candidate PACs created, to empower pro-immigration voter voices.
"We all know the stakes are higher than they have ever been," said Bhargava. "This is a big moment for the immigrant movement in America, this year we are taking our power to the ballot."