Sixty-seven Latino intellectuals, artists, scientists, writers and filmmakers from the United States, Latin America and Spain signed a joint statement denouncing the comments about immigrants and Mexico made by Republican presidential candidate Donald Trump.
The group of Hispanics, many of which are immigrants in the United States, stated that "Trump's hate speech appeals to xenophobia, sexism and political intolerance; it recalls historical campaigns against other ethnic groups that led to millions of deaths."
Among the signers of the statement: Arturo Álvarez-Buylla, Roger Bartra, Jorge Castañeda, Jennifer Clement, Junot Díaz, Jorge Edwards, Julio Frenk, Francisco Goldman, Diego Luna, Antonio Muñoz Molina, Silvia Pedraza, and Mario Vargas Llosa. The full statement was released by Enrique Krauze and Carmelo Mesa-Lago.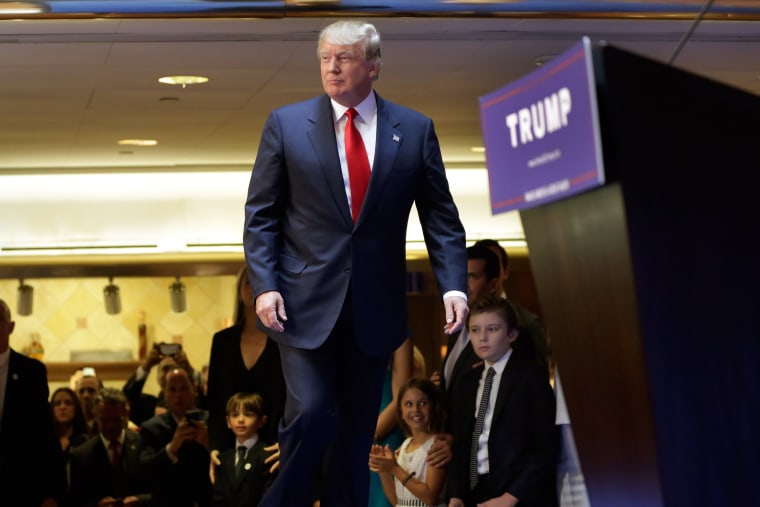 On June 16, 2015, during Trump's presidential candidacy announcement, he said, "When Mexico sends its people, they're not sending their best…They're sending people that have lots of problems, and they're bringing those problems with us. They're bringing drugs. They're bringing crime. They're rapists and some, I assume are good people."
Then, in late August, Trump removed Univision's Jorge Ramos from a press conference, saying: "Go back to Univision."
"Mr. Trump's verbal assaults are not based on tested facts, but only on his personal, baseless opinions," the group wrote. They added that "the expulsion of Mexican immigrants would be catastrophic," citing California as an example, where Mexican workers help generate $70 billion per year.
This past Wednesday, protesters gathered outside of NBC's famed headquarters at 30 Rockefeller Center in New York City for a "Dump Trump" rally ahead of Donald Trump's appearance as the host of Saturday Night Live this weekend. The Congressional Hispanic Caucus also issued a statement asking SNL and parent company NBC Universal to "disinvite" Republican presidential candidate Donald Trump from hosting.