Poet and essayist Carmen Giménez Smith knew she wanted to be writer at a very early age.
"I was a big bookworm," she says. "I would get books at thrift stores and garage sales. I'd just read anything I could get my hands on. I loved it, and I loved the world that it created. And I said, 'I want to do that. I want to create these worlds.'"
These "worlds" she has created have clearly resonated with readers and critics; Giménez Smith's latest book, Milk and Filth, was a finalist for the National Book Critics Circle Award in the Poetry category.
"That day was like I was walking on air," of the day when she found out she was a finalist.
Giménez Smith is the daughter of South American immigrants. Her mother, who is Peruvian, and her father, who is Argentinean, both worked in the hospitality industry for most of her childhood. She was born in New York and then moved 13 times around the country when she was growing up.
Giménez Smith attributes these migrations to her "father's rising and complex relationship to status in this country. We kind of had to go where the fortunes took us."
So often being the new girl made her feel like an outsider, and books became a haven. "I was familiar with difference anyway, having moved so much. I was always the odd person in the room. I spent a lot of time alone and I have a very complex interior life. I already sort of knew that I was different."
It was in high school that she became interested in poetry. One of her teachers, who was a contemporary of the Beat poets, introduced her to the work of Allen Ginsberg and Lawrence Ferlinghetti, among others. She was also profoundly influenced by William Blake and Sylvia Plath.
"I always knew that I was a feminist, and I kind of always knew that I was a writer of color, but I didn't know what that meant. And I'm still continuing to unpack what that means."
Though she desperately wanted to be a fiction writer, Giménez Smith realized she had a natural instinct for poetry. "I like that it's more plastic than prose. Fiction requires so many layers of infrastructure, which I find less interesting than language," she says.
In college, one of her professors, a Lebanese American writer, exposed her to writers of color.
"It was a real paradigm shift for me to think about identity and it became a big part of my writing," she says. "I always knew that I was a feminist, and I kind of always knew that I was a writer of color, but I didn't know what that meant. And I'm still continuing to unpack what that means."
Her book "Milk and Filth" examines issues of gender and race with vibrant language and bizarre and astonishing imagery. On race, Giménez Smith says the issue "has been put at the forefront because we have a black president and we can't pretend that's not the case."
On gender, she wanted a book more "explicit in its feminism." Part of the impetus, she explains, was a result of becoming older and getting more involved with VIDA, an organization which examines the perceptions of writing by women.
"Seeing the way female students navigate the world, having a daughter and having all of those things converge, it made me realize I'm still pretty pissed off and there's a lot of work to be done. I felt like I wanted to do something aggressive. That's the word that comes to mind," says Giménez Smith, who is an assistant professor at New Mexico State University.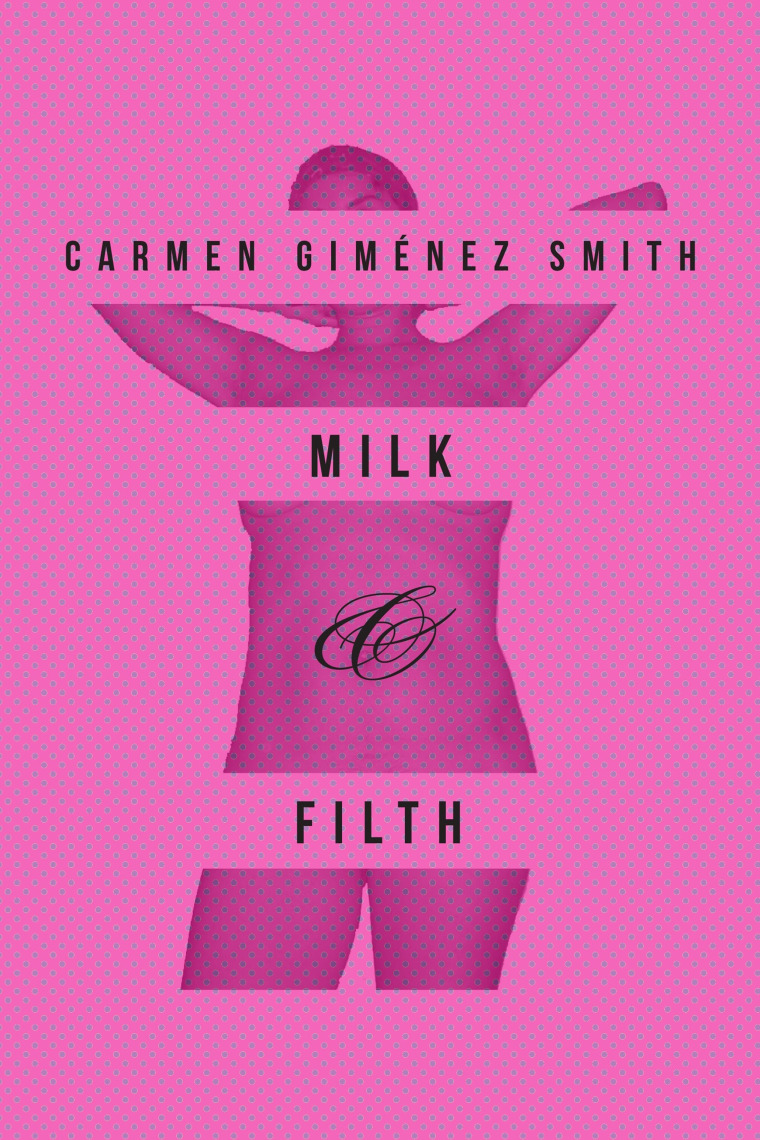 Her book is a tribute to feminist artists such as the late Cuban American performance artist and sculptor Ana Mendieta and Chicana scholar Gloria Anzaldua, who wrote about her experiences on the Texas-Mexico border in Borderlands/La Frontera: The New Mestiza.
These artists, as well as the feminist poetry anthology No More Masks, explicitly politicized their work. "That's exactly what I wanted the book to do."
As a woman and writer of color, she says she is elated her book was recognized among the best poetry books of this past year.
"I'm so proud. I'm so happy. I think it's amazing that the NBCC speaks to the diversity of how they're reading, because this is a Latina feminist book. I kind of can't believe it."