Award-winning poet and author Rigoberto González, a son of migrant workers, traveled between Mexico and the United States for most of his young life. Born in Bakersfield, California, he grew up in Michoacán, Mexico until he was 10. His childhood was not easy - in addition to severe poverty and the loss of his mother at the age of 12, González struggled with the education system, discrimination, and the English language.
Yet like other American writers of immigrant backgrounds, González found books to be a lifeline that opened a window into a whole new world. Now that he is in a position to make a difference in the education of others, he believes the arts are being painfully ignored, and he uses his platform to mentor, support, and give exposure to other writers, including aspiring Latino authors.
"When I came to the US, I knew there was something magical about sitting down and reading a book. There was a kind of peace I admired and looked forward to especially because there was no peace in my house," explains González, whose fourth book of poetry, Unpeopled Eden, was published last fall.
Unfortunately, he says, people are taught to fear poetry, which he sees as essential.
"When I came to the US, I knew there was something magical about sitting down and reading a book. There was a kind of peace I admired and looked forward to especially because there was no peace in my house."
"I have always turned to the poets to illuminate the paths toward perspective and clarity, and it's important to recognize that poets are essential to our cultural legacy," he says. "We have always had poets, because we have always had something to wonder about."
González warns against diminishing opportunities in teaching writing and letters as a career.
"Academia looks very devastating in terms of the job market," he says, adding that universities "exploit labor" with adjunct professors. Despite the challenges, he doesn't want to discourage anyone from pursuing that path. He is currently a professor at Rutgers University in Newark, New Jersey, is on the board of the National Book Critics Circle and is a contributing editor of Poets and Writers Magazine.
Tackling the tough issues - through art
For González, books have been a way of grappling with issues of gender, migration, and borders. When it comes to the current state of immigration reform, he says it's important not to see it as a new debate.
"There's a lot of protest because it's imminent, because it's unstoppable. The statistics are there. Latinos are going to be largest minority in this country. Even if they close the borders, it's too late because most of us are already on this inside," he says. "We're already transforming the culture. It annoys me to have to hear this rhetoric that is so dated, and that is so powerless."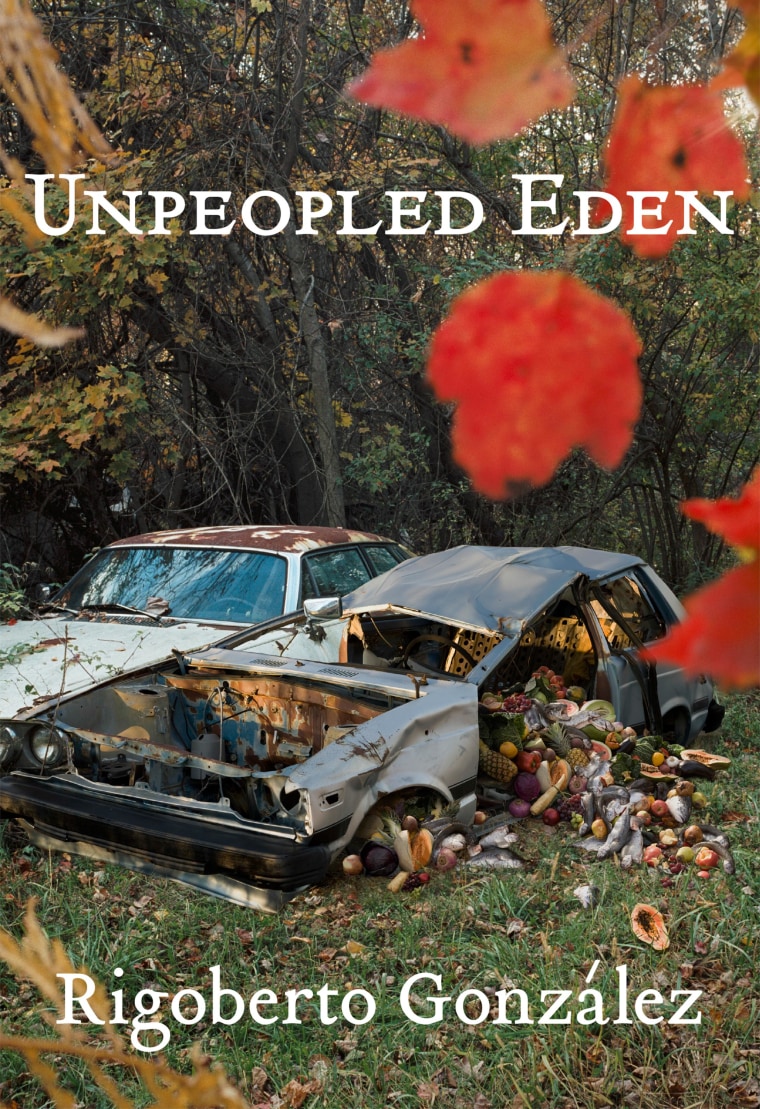 González has written candidly about his coming out as a gay man, and is no stranger to controversy. He has received plenty of hate mail throughout the years, particularly in response to his young adult novels. "It just threatens people's old sense of stability," he says.
His response to these critics? "You're not my audience," he says. "It's the children that I'm talking to."
In April, González will be giving a lecture at The Library of Congress on Latino poetry's pivotal voices and its moment of transition. It is important to note, though, he says, that the current generation of Latino writers are far from the first.
"If we're going to look at Latino literature, we have to look at its entirety, not just when we started garnering awards. We are not the true pioneers," he says. "Am I excited that we're moving into larger spaces? Absolutely. That's what we want. We want to inhabit every single space."
González has come a long way, but he continues to see his life as an extension of his parents' journey. "Anytime I accomplish anything, he says "I'm recognizing that it was because of their sacrifices. I'm enjoying the fruits of their labor and the fruits of my labor."
González recounts the story of his father keeping one of his books on the dashboard of his car. Though his father didn't know how to read English, he showed his son's book to everyone, even strangers.
"I think there's something special about that," he says. "They were able to appreciate the achievement and understand that books are important. That's what matters."