Muralist and graffiti artist Man One paints to reinforce a neighborhood's character and represent the community. Born and raised in Los Angeles, Man One considers himself a "first-generation American who happens to be Latino."
As co-founder and curatorial director of Crewest Studio, a creative communications company on the pulse of contemporary global culture. NBC Latino asked Man One why he proudly shares his Mexican heritage through art, and why sharing cultural experiences makes the country great.
How has street art helped you feel closer to your community?
First off, I would rather not use the term "street art" I think it's too generic and doesn't really address the history and tradition that I've learned over the course of my artistic career. I have been an artist all my life but it wasn't until I got involved with graffiti art that I recognized I could say more with my art. Now I mostly consider myself an artist or muralist.
So, back to the question, as a muralist I feel closer to my community because the work is created on the street, in the same environment that it will be seen and hopefully appreciated. I love the interaction I get to have with the community as I paint a building and the questions and comments that people make as they pass by.
You instantly know if the mural is headed in the right direction because you get people honking and waving as they drive by. Unfortunately, if the work is not resonating you might get middle fingers and beer bottles thrown at you. Either way, you are engaging with the community and it's an experience you cannot duplicate painting alone in your studio. The streets are my studio.
What Latino influences do you incorporate into your art?
I think my choice of bold color comes from my Latino heritage. Mexicans equate color with many things in everyday life. When I paint I feel like each color provides a specific spice or flavor to the artwork. More than that, my subject matter always seems to have a Latino message or angle to it.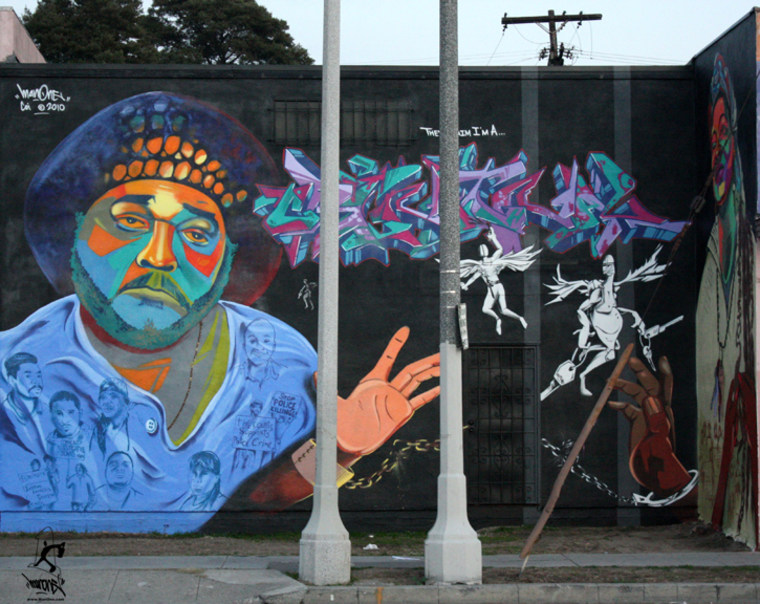 Sometimes my work is about immigration, racism or just the beauty of life. I paint the good and the bad, just like my personal experiences of growing up a Latino in Los Angeles. Currently I'm working on an ongoing self funded campaign I call #FacesLA where I am painting large murals of everyday common people of Los Angeles, not the celebrity and Hollywood types you see on TV everyday.
Why do communities need graffiti?
Murals are a reflection of the community. They can be historically significant because they serve as a reminder for a particular struggle or victory for the community. They can be beautiful and uplifting, generating a source of pride for residents of a particular neighborhood.
As we are seeing now, all forms of street art, including murals and graffiti art, are becoming an important part of the fabric of an area or community.
Thanks to social media and the fairly new interesting street art, these areas are becoming tourist destinations and help in boosting the economy of small pockets in cities like Miami with the Wynwood District, the Arts District in Downtown Los Angeles, or Bushwick in New York City, just to name a few.
On the downside, this often leads to gentrification of an area which as a Latino artist is very concerning, but that's a whole other conversation.
Follow Man One on Instagram, Twitter, Facebook or Pinterest.
Here's Man One's list of Latino graffiti artists to follow.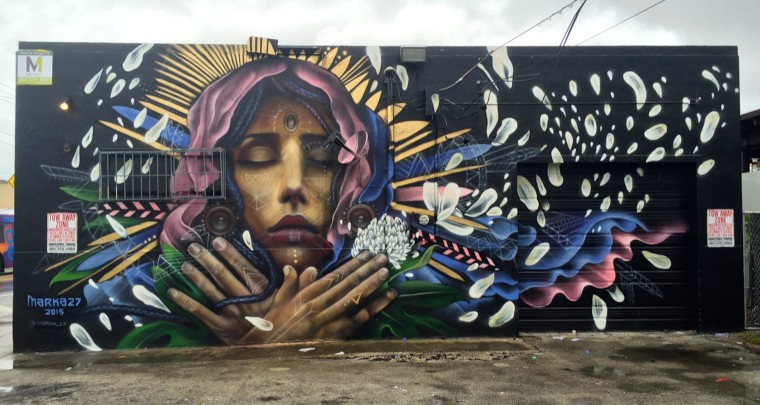 Brooklyn, New York City based, @marka27
---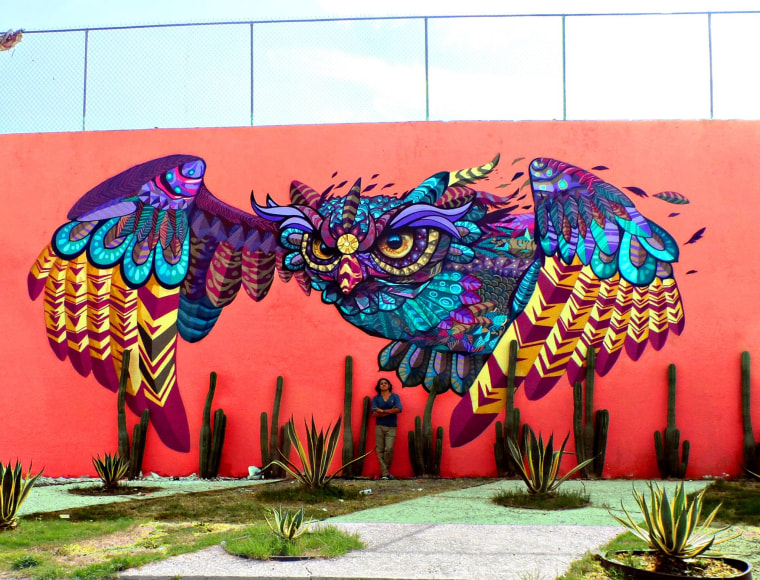 Mexico based, @farid_rueda
---
Los Angeles based, @vyalone
---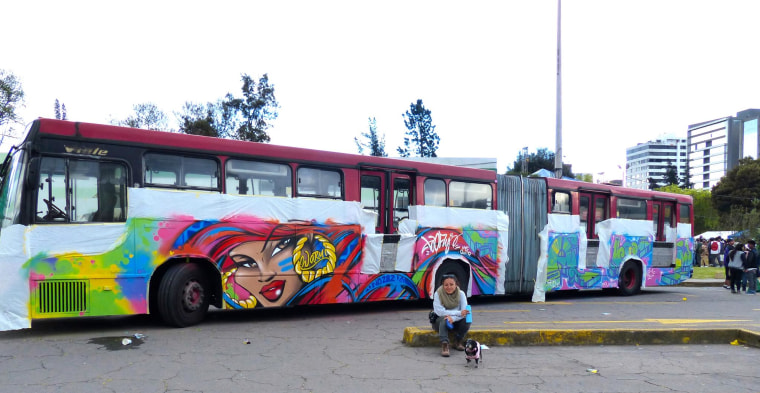 Ecuador & New York City based, @toofly
---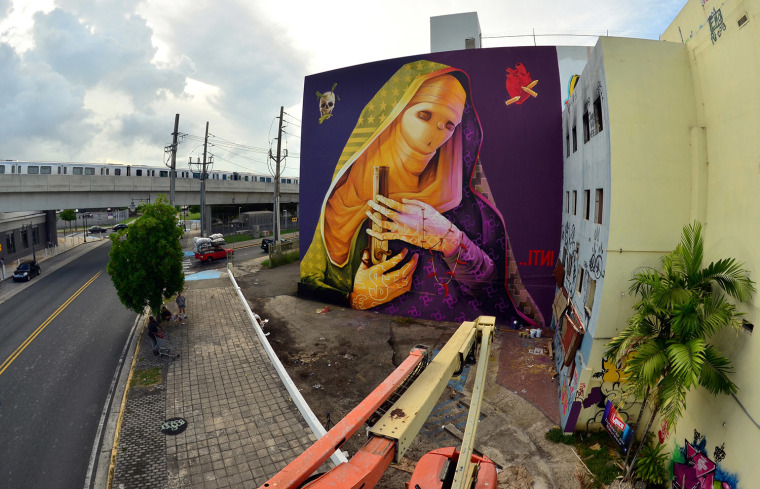 Santiago, Chile based, @inti_cl
---
Guadalajara, Mexico based, @satterugly
---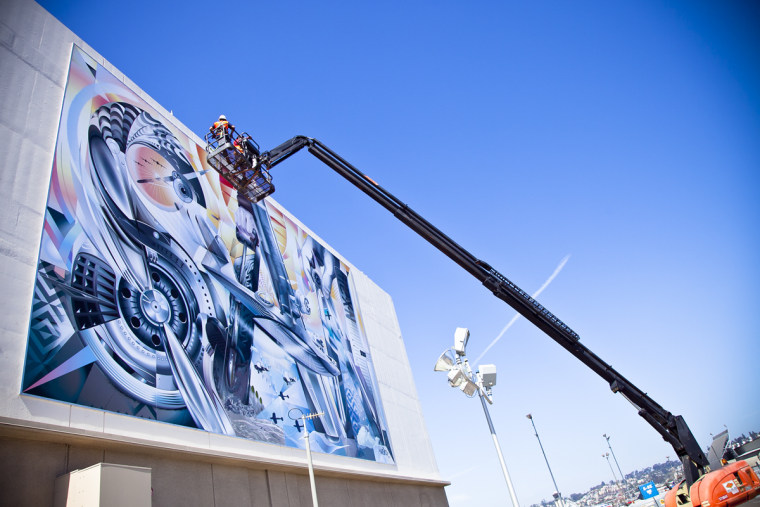 Brooklyn, New York based, @w3rc
---
Mexico based, @saner_edgar