WASHINGTON, DC -- In commemoration of the ground-breaking exhibition at the Smithsonian Institution's National Portrait Gallery honoring civil rights leaders and United Farm Workers co-founder Dolores Huerta, the nation's poet laureate Juan Felipe Herrera read newly-commissioned poems focusing on the life and work of the iconic labor leader. Poets Arlene Biala and Diana García also participated.
"If no one else does it, we'll do it. Sí se puede, Dolores. Bottom line still in 2016, more food more clean water…walk the street with us into history. Get off the sidewalk, work for justice," went part of the poem they read at the March 9 event.
"After all these years, more food, more peace, that is what you taught us. Use the feet, use the hands, each step kisses the earth… Walking for change for the good, for the usurped. The difference is your red knit vest, small enough to be a child's, with the black eagle soaring across the room toward us. Walk with us into history, fly with us into better lives, more food, clean water. Qué viva la causa!"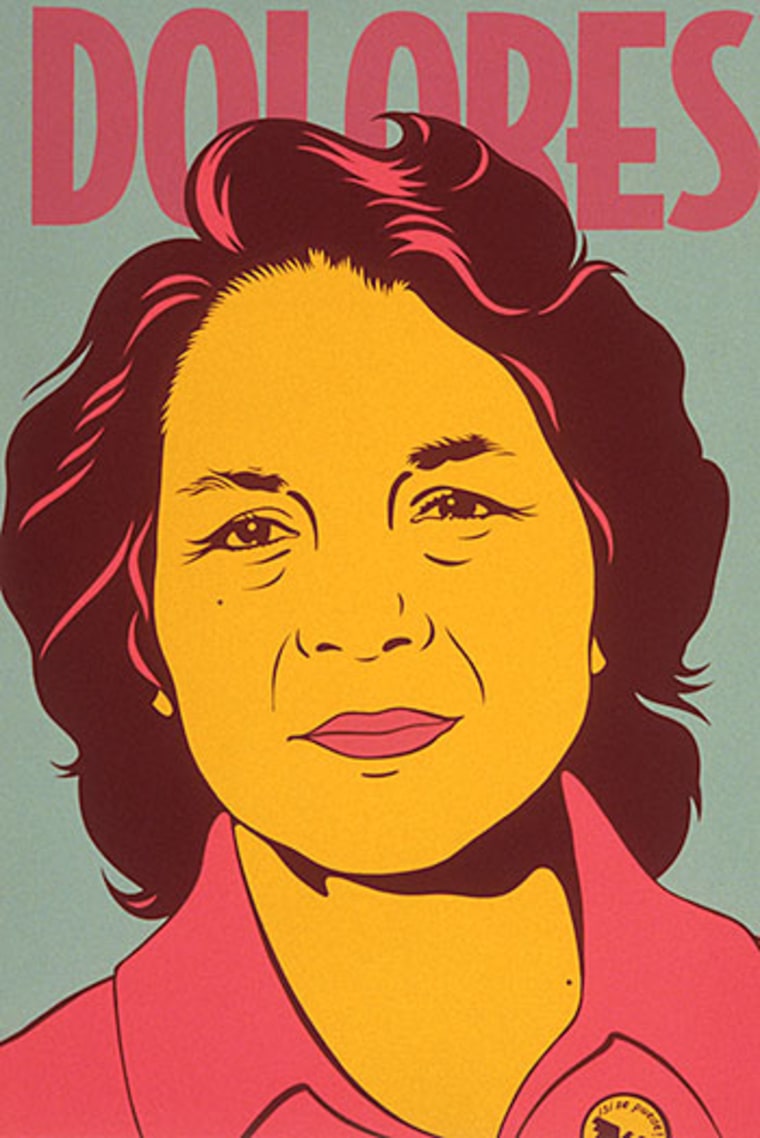 The Dolores Huerta exhibit, which runs through early May, is part of the Gallery's "One Life" series highlighting those who have made significant contributions to life in the United States. Huerta is the first Latina to be included in the series, and the exhibit coincides with the 50th anniversary of the pivotal 1965 grape strike and boycott that lasted five years, which resulted in the farm workers union's first contract with growers.
"She's the one who presented the cases to the agribusiness lawyers ensuring through contractual agreements the farm workers' demands. Those big powerful legal experts and corporate owners could not handle and win over their argument when they faced Dolores, because she was that great of a negotiator," said Herrera. "She stood up to the powerful forces when no one could really do so. She has courage, compassion and perseverance. She is a real fighter for the rights of human beings."
Herrera, who grew up the son of migrant farm workers, says it was an honor to participate in a tribute for the co-founder of the United Farm Workers Union.
"My parents were campesinos way before the union began, in Denver, Wyoming, Texas and California. I grew up as a campesino child," he told NBC Latino. "For me (participating in the poetry reading), it's giving my thanks, acknowledging my parents and all the work they did, all my family and my relatives. It's very personal for me."