Now that we've had our share of tamales, lechón and maybe a coquito or two, we're focusing our attention on the year ahead and its impact on Latino politics.
2016 is an election year and if you think it was all you were hearing about last year, expect things to get a lot more intense. The first primaries are coming in February and it continues from there with the additional possibility of a contentious GOP convention on top of that.
So here are a few questions as we brace ourselves for 2016.
Will Latinos turn out to vote?
We know we'll likely see an increase in Latinos turning out at the polls this year, but that's to be expected when the population is growing. What is more important is whether we will see an increase beyond population growth, such as more turnout from people who have been eligible for years, but have stayed home.
In 2012, 48 percent of the Latino population eligible to vote showed up at the polls, a 1.1 percentage point drop from 2008. That's a dismal showing for the community – less than half of Hispanic American citizens over 18 years old - especially compared to the more than 60 percent turnout of whites and blacks.
It's clear the candidacy of President Barack Obama was a motivator in the general elections, but this year there is Donald Trump and a GOP lineup that has gone right on immigration. So the question is, will Trump's visceral rhetoric that some have suggested has motivated white supremacists and brought condemnation from GOP Hispanics be a bigger get-out-the-vote mobilizer than Obama's candidacy?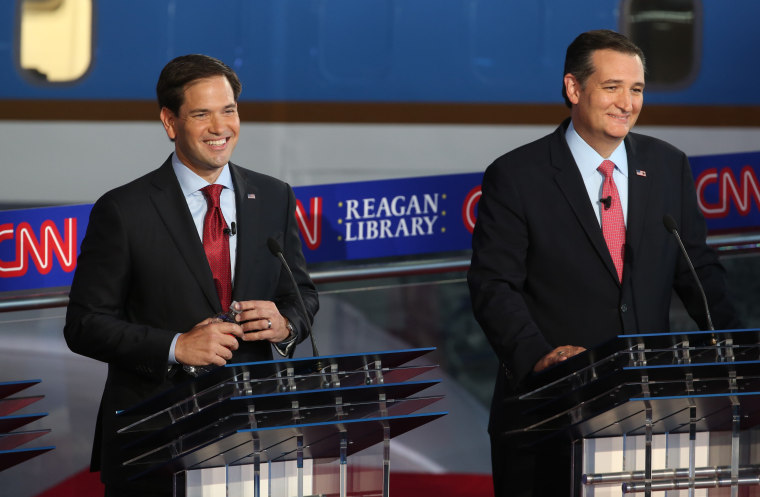 Will a Latino be a GOP presidential nominee?
All the attention is on Donald Trump, but everyone knows it's a long slog before November. There are two Latinos in the GOP field holding second and third place in the polls: Sen. Ted Cruz, a Texan and Sen. Marco Rubio, from Florida.
Most Hispanics voted Democratic in the most recent elections and the rhetoric and policy positions taken by several GOP candidates are not in line with many Latino voters. But a question being asked this year is whether a GOP candidate like Marco Rubio - especially if he espouses more moderate positions on issues in the general election race- could bring more Latino support than Romney's very disappointing showing in 2012.
Even if Rubio and Cruz end up losing their bid for the GOP nomination, their campaigns have put Latinos in this year's race for highest political office, something Hispanics haven't seen in a while. They aren't the first. Ben Fernandez, a Republican and Bill Richardson, a Democrat, were candidates in previous elections. But they are reminders of the demographic change that's taken hold in the U.S.
Will a Latino be on a presidential ticket or be first lady? There's also a lot a buzz about a Latino potentially ending up on the political party's ticket as a running mate. The name that jumps to just about everyone's mind is Housing Secretary Julían Castro, who left his job as mayor of San Antonio to take the Cabinet secretary position he now holds. Many saw the move as a precursor to being picked for a spot on Hillary Clinton's ticket.
But his isn't the only Latino name that has circulated. Some have floated Labor Secretary Tom Perez's name as well, though to a lesser degree. On the Republican side, New Mexico Gov. Susana Martinez is a possibility since she is the only Latino governor in the country. But whether she ends up on a short list will depend on whether one of the two Latinos is at the top of the ticket. Either way, the outcome here adds a potential for a step forward in Latino political influence.
It's worth noting that if Jeb Bush - who is backed by many GOP Hispanics - were elected, his wife Columba Bush, who is a native of Mexico, could become a Latina First Lady. But before we get there, Bush has to do a lot better in the polls.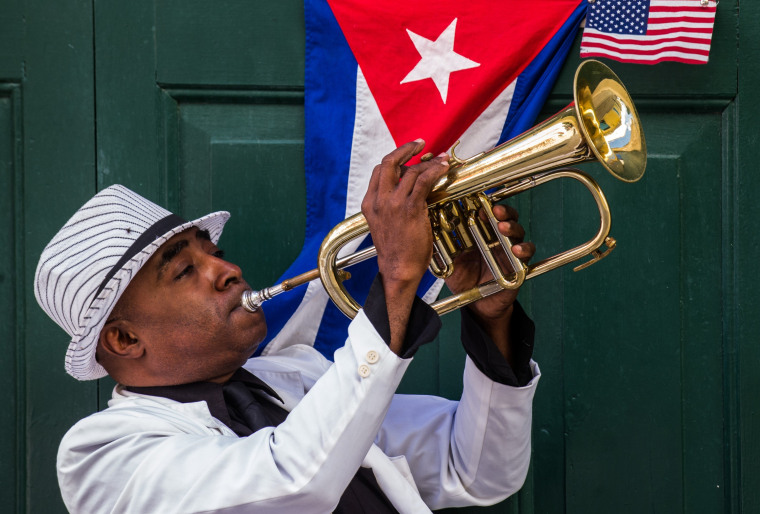 What next on Cuba?
We ended last year reflecting on how far things have come in the U.S. relationship with Cuba. The question now is how far will they go? The administration closed out the year announcing that the two countries have agreed to restore commercial airline service and allow 110 round trips a day between them. But this isn't just about whether Americans will get to see the island closed off to them for a decade but also about how soon before there are family reunions and a whole new market for businesses further opens. It's about whether the resistance to this deepening connection between the countries can reverse the ties or take any steps to complicate it. This is the last year before a new administration takes over so it's a critical year if the administration is going to make it stick.
Will Puerto Rico get a solution to its debt problem?
House Speaker Paul Ryan, R-Wis., set a deadline of the end of March and directed relevant House committees to work out a solution for Puerto Rico's faltering economy by then. Minority Leader Nancy Pelosi, D-Calif., went a little further and told her House Democratic colleagues that Ryan promised to take up legislation to help Puerto Rico. Whether that means authority to file Chapter 9 bankruptcy, as the Puerto Rican government has asked Congress to give it, is unanswered. That solution has been opposed by many, particularly in the GOP, and by some of the creditors who would see their investments devalue in such a process.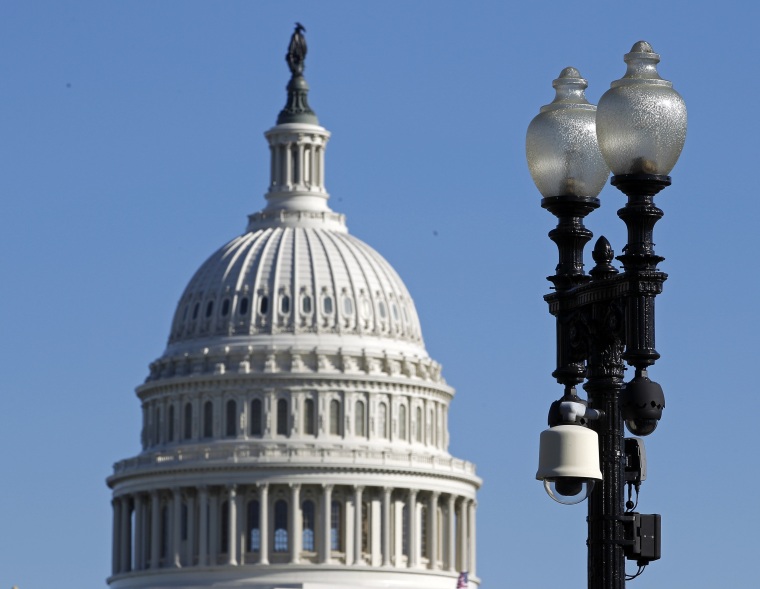 Will Latinos make gains in Congress, possibly a Latina in the Senate?
The 2014 election year brought a record number of Latinos to Congress, but the community of at least 54 million people is still sorely underrepresented. Latinos make up about 8 percent of Congress and are 17 percent of the population. A few groups are focusing their efforts on getting more Latinos elected and this year provides some opportunities for that. Much of the attention will be on the Senate and whether the first Latina is elected to the chamber. Catherine Cortez Masto is running to replace Senate Minority Leader Harry Reid, D-Nev. and Rep. Loretta Sanchez, D-Calif., is in the race for one of that state's seats.
How will the Supreme Court decide in key cases affecting Latinos?
Latinos have a lot of reasons to keep an eye on the U.S. Supreme Court. There are two cases the court heard in 2015 that it could rule on this year, as well as a couple of others it may tackle. All have significant impact in the community. One case the court heard deals with the use of race in college admissions and another challenges the inclusion of people not eligible to vote when population counts are done for drawing legislative districts.
The court has agreed to hear a case regarding Puerto Rico's debt, that could affect a portion of that figure. The court also is deciding whether to hear arguments in the case that has been blocking the administration from implementing programs that could shield millions of more immigrants from deportation and allow them to work.
All three of the cases could have implications for the 2016 elections, as race and demographics play a greater role in presidential races and as immigration continues to play a dominant role in candidates' policy proposals.