A rightfully earned victory lap, a lesson on democracy and citizenship and a somber warning on the fragile nature of race relations: NBC Latino contributors Raul Reyes, Victoria DeFrancesco Soto and Stephen A. Nuño give us their opinion and their takeaways on President Obama's farewell speech in Chicago on Tuesday night.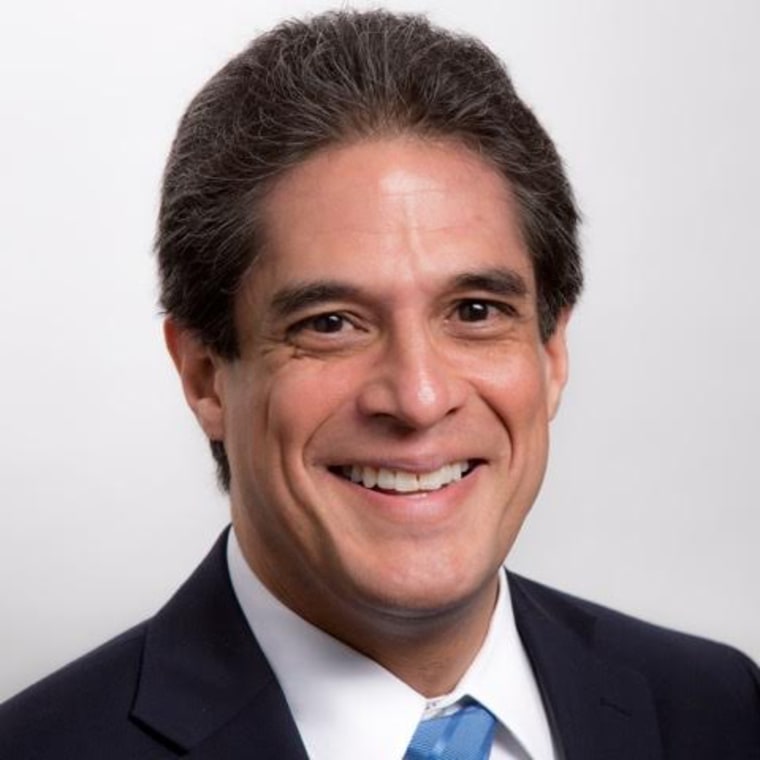 A rightfully earned victory lap
One more time, Mr. President. In a stirring speech in Chicago's McCormick Place, Obama highlighted his record over the past eight years, and reminded a politically divided nation of our shared values as Americans. He did this with grace and humility, even managing to take his audience back to a time when "Hope and Change" seemed truly possible. It was a speech that seemed equal parts wistfulness and jubilation.
This president has earned the right to take a victory lap – and he did. Obama pointed out the indisputable accomplishments of his administration, from the taking out of Osama bin Laden to the opening of Cuba to marriage equality becoming the law of the land.
Latinos of all political affiliations might pause and reflect on his record on behalf of our communities, including the elevation of Sonia Sotomayor to the Supreme Court, the record numbers of Hispanics obtaining health insurance through the ACA, and the substantial drop in the Hispanic unemployment rate since 2009. No wonder that Obama is leaving office with a 71 percent approval rate among Latinos.
On Tuesday night, the most remarkable aspect of Obama's speech was its optimism. The president did not take jabs at a Congress that relentlessly opposed him, nor at his successor. Instead Obama appealed to our best instincts.
"All Americans could take pride in a president who signed off with dignity and class."
"Our potential will only be realized," the departing president noted, "when politics reflects the decency of our people." Obama gave disheartened liberals a road map for channeling their despair at the prospect of the incoming administration. Talk to someone outside your "bubble," he urged, register to vote, pick up a clipboard, or run for office.
His refusal to give in to discouragement speaks volumes about his faith in the electorate.
Most inspiring moment: When the president declared, "I reject discrimination against Muslim-Americans," the line received the loudest, most sustained applause from the crowd.
Obama's words of thanks to "best friend" Michelle were equally touching. Can anyone imagine the next occupant of the White House paying such a loving tribute to his wife?
History may well judge Obama on whether his policies and legislation endure. But for one evening, all Americans could take pride in a president who signed off with dignity and class. On Obama's last address to the nation, he went high.
Raul Reyes is an NBC Latino contributor, attorney, journalist and TV commentator.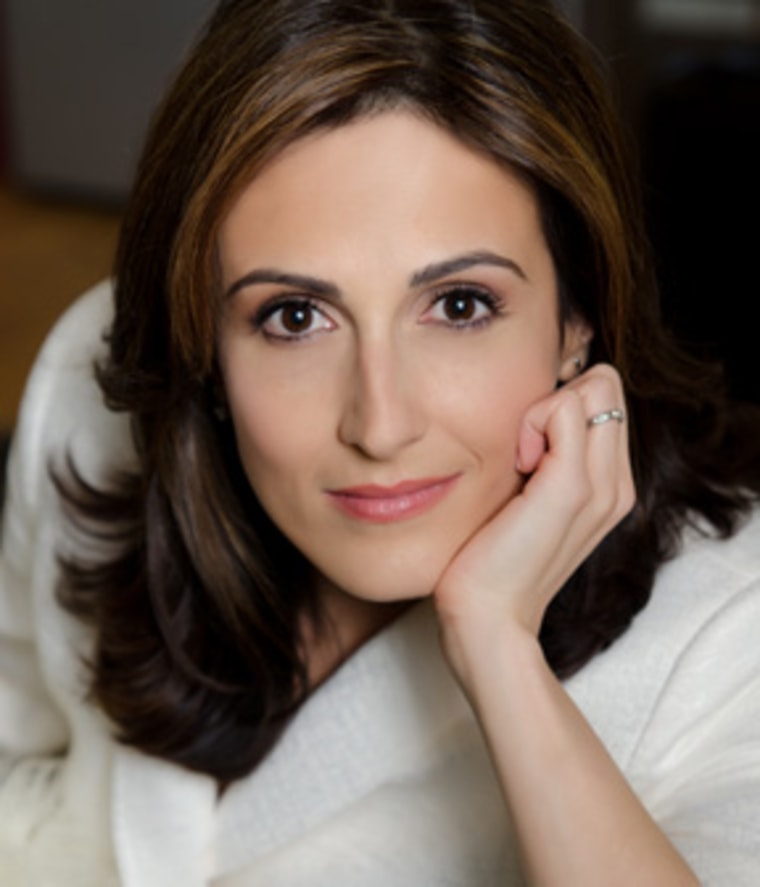 A lesson on democracy and citizenship, a warning on race
Class was in session. In his farewell address to the nation President Obama was the consummate professor — reviewing what the basis of our Democracy is and what we have accomplished in the span of 240 years, while reminding us that change is painful, slow, and even sometimes regressive.
The history lesson was interesting. But it just wasn't wonkiness for wonkiness sake. President Obama's deliberate review of the bones of our democratic system and our genesis as a country provided a big picture. And this broad overview was targeted to a very specific group of Americans – all of the ones that voted against President Elect Donald Trump.
President Obama's take home message was "it's going to be OK"—our political system can be shaken but its foundations are strong.
For the first several minutes of President Obama's speech we were planted into a seat of American History 101. He reminded us that the birth of our country is the triumph of a republic over a tyranny and the drive to achieve a more perfect union. At the same time the President highlighted that our democracy does not guarantee uniformity and that while it can take two steps forward it also takes steps back.
From Introduction to American History the President then switched to his syllabus for Race and Ethnic Politics 101. This was a powerful moment.
President Obama reminded us that race "remains a potent and divisive issue" and that while things have gotten better we are not where we need to be. He also challenged head on the resurgent notion that the economy is a racial zero-sum game — in other words, that minorities can only do better at the expense of whites.
"After all, if every economic issue is framed as a struggle between a hard-working white middle class and undeserving minorities, then workers of all shades will be left fighting for scraps while the wealthy withdraw further into their private enclaves," said Obama.
It was a thinly veiled challenge to president-elect Trump, who promoted "birther" claims about Obama's citizenship and who started his presidential campaign by trashing Mexico and Mexican immigrants.
As part of the President's discussion about how a rising tide lifts all boats we saw him weave in another history lesson–that of the role of Immigrants in our nation. The President reminded us that all of the negative things that are being said today about immigrants are far from new. The same things we hear today about immigrants were said about the Irish, Immigrants, Poles, etc.
"If we decline to invest in the children of immigrants, just because they don't look like us, we diminish the prospects of our own children – because those brown kids will represent a larger share of America's workforce," said Obama.
The president also delved into a bit of world history and international relations. Here he made a pointed call against isolationism. The President reminded us that freedoms at home are directly linked to freedoms abroad.
And as any good professor, the President left off with a homework assignment. He called on the nation to rebuild and strengthen our democratic institutions – make it easier to vote, insist on transparency and ethics, and draw congressional districts that don't cater to the extremes. The President then ended with a very direct call that if something needs fixing in our system to do something about it. Whether that something is running for office, canvassing, organizing, or whatever it takes to preserve the gift of American democracy bestowed upon us.
Victoria Defrancesco Soto is a contributor to MSNBC and NBCNews.com, as well as a regular political analyst for Telemundo.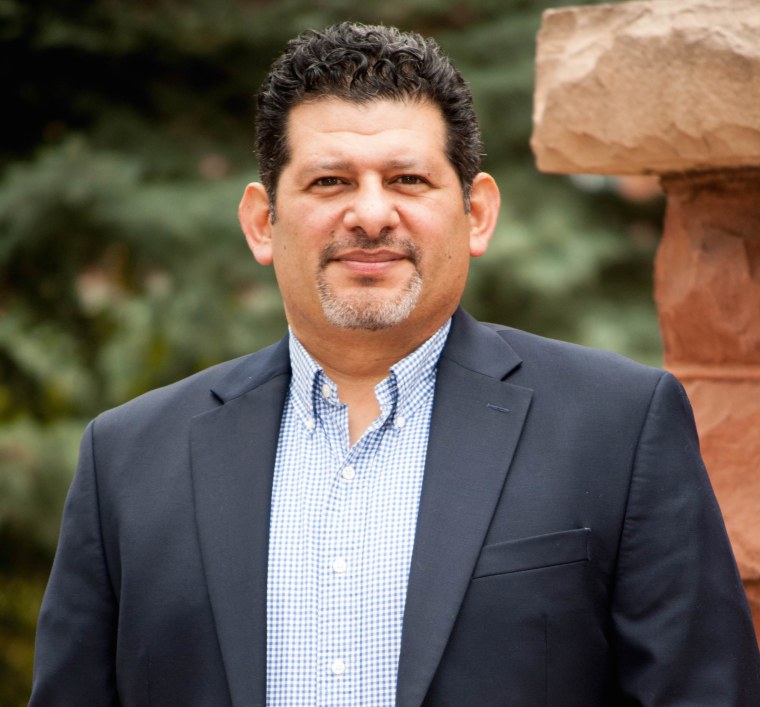 President Obama, we are listening
With President Barack Obama, the country exemplified how progress can sometimes rise. With Donald Trump, this country showed how we often fail to stand. It was a Shakespearean moment for the nation as overlapping scenes of both tragedy and glory ran simultaneously.
President Obama, the first black man occupy the White House bid farewell to us, while the country became consumed by the next prurient post on Twitter over what our incoming President has done now.
"We have to pay attention and listen," said Obama. In his final official moment as president Obama pleaded for shared empathy among our fellow citizens.
Earlier in the day in Washington D.C., one senator of note spoke. Alabama Sen. Jeff Sessions, a man who has walked and talked like a segregationist his whole professional life, sat in front of the Senate for his confirmation hearing to be leading our Department of Justice.
When asked about discrimination and the systemic problems women face, Sessions said, "Today, I'm not sure women or people with different sexual orientations face that kind of discrimination. I just don't see it."
Yes, President Obama. We are listening.
The President said, "we all have to start with the premise that each of our fellow citizens loves this country just as much as we do; that they value hard work and family just like we do."
The Speaker of the House, Paul Ryan, said yesterday that the goal of his party is to repeal the Affordable Care Act and concurrently replace it with something better. He would not say what would replace the ACA, because the plan has never been to replace it with anything. The plan has been to destroy it, along with the millions of Americans who now have health care because of the ACA.
Yes, Mr. President. We are listening.
"...no foreign terrorist organization has successfully planned and executed an attack on our homeland these past eight years," said Obama.
Meanwhile, the country was captivated by unsubstantiated reports that the Russian government has been cultivating, supporting and assisting our incoming President for years and the Russian government may have compromising information on him.
Yes, Mr. President. We are listening.
"For every two steps forward, it often feels we take one step back," said the President. Indeed.
Stephen Nuño is an Associate Professor in the Department of Politics and International Affairs at Northern Arizona University and an NBC Latino Contributor.