It's been a long political season for Michigan teacher Alfonso Salais, Jr. who says he's never seen anything like the current climate of fear and hate in the 22 years he's been an educator.
"I don't believe that this is a coincidence that is going on. My own son has expressed the fear. He asked me the other day, 'Papi, if (Donald)Trump wins, do we have to move?' And I told him, 'No because we were born here,'" said Salais. "But then he says, 'Wel,l what about Abuelo and Abuela, are they going to get sent back to Mexico?' The Trump campaign has created this atmosphere that's filtering down to the students, and I think that's a dangerous thing," said Salais.
Donald Trump's wife Melania recently gave a speech decrying the culture of cyberbullying and its effect on children. But Latino teachers like Salais say they have seen the effects of Trump's rhetoric about immigrants and minorities in their classrooms.
That's how it was for one of his students, ninth grader Madina Chavala, a native of Somalia who came to the States as a toddler. It started out as giggles and whispers in the classroom and taunts in the hallway, but soon escalated into a full-blown barrage of epithets, yelling "Go Back to Africa! You have Ebola! Donald Trump is right! Send all immigrants back! Get out of here!"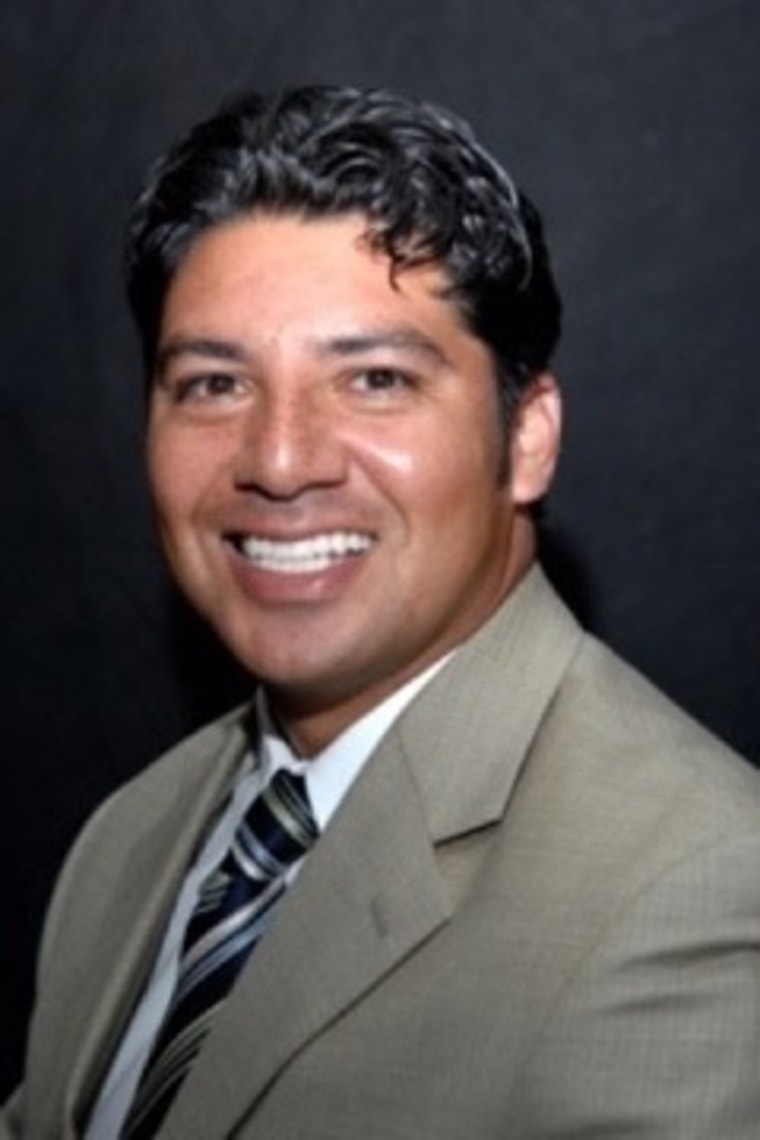 It got so bad that Chavala recently stayed home from school for nearly three weeks, too distressed to face the bullying.
"I was so heartbroken and sad that they wouldn't want me," said Chavala. "I felt like school wasn't worth it anymore. I just couldn't stand it anymore," she said. She and her family are all U.S. citizens now, but lately they feel they're being singled out, and her father contends he knows why.
RELATED: Melania Trump Outlines Plan to Tackle Social Media Bullying
"All the things he [Trump] says about immigrants, about Muslims, that we are all supposed to be bad people," says Sharif Palagwe. "We're not doing anything (bad). We are Muslims so people attack us because Trump says it and they think it's okay. A lot of kids are doing it too, bothering my kid and others. It's terrible and horrible."
Chavala attends school in Lansing, Michigan with a large immigrant student body.
"People should be able to appreciate and learn from each other's differences and not follow those hateful expressions against Latinos, Muslims, and other groups," said Salais. "I don't remember being a kid and worrying about Ronald Reagan and Jimmy Carter. What's going on now is very intense for kids these days."
Trump has been asked about incidents where children have told other darker-skinned or Latino children that they will be deported. "I certainly do not like it at all when I hear about it," said Trump in a "Morning Joe" interview in March.
But teachers like Gimena Sosa, a 20-year veteran of the Miami-Dade public schools, say his rhetoric has had an effect. At her school, 75 percent of the students are Latino, 20 percent are African American and 5 percent are non-Hispanic white. In her particular second-grade class, every one of the students is Latino.
"I'm going to be very honest and very blunt with you, the kids are freaking out," she said. "I have one kid who says please, he doesn't want to go back to Honduras and he's terrified that he will if Trump wins. I have another kid who says he heard that Trump will send all the Cubans back to Cuba and he's worried about that," said Sosa.
"One of them even tells me he already knows what he wants to be when he grows up – he says he wants to be a lawyer so that he can help people who don't have a voice. He said it exactly like that," said Sosa. "These are 8 and 9-year-olds and they are scared."
Sosa said one of the school bus drivers told the children the kids that Hillary Clinton is a terrorist and that Trump was going to send back all immigrants.
"Can you believe that? The kids are really stressing over this," said Sosa. "We can't even talk about the election because it all becomes about how horrible things are going to be if Trump is elected and I don't want to stress them out even more. This is so scary and nerve-wracking, I tell you."
RELATED: California Gov. Signs Law to Address Muslim, Sikh, South Asian American Bullying
In Washington, D.C., a young Latina who attends a school with a diverse student body spoke of some of the children's conversations surrounding the election.
"I hear my friends say that they're going to move to Canada because of Donald Trump," said Samantha Martínez, 11. "It's just not true that Spanish people are bad."
In Los Angeles, community activist Lizette Escobedo said her daughter Rosita, 7, has been very stressed. "Her father is an undocumented immigrant, and Rosita tells me she's afraid that if Trump is president that he's going to take her daddy away and she's never going to see him again. I never thought I would be having that kind of conversation with her," said Escobedo.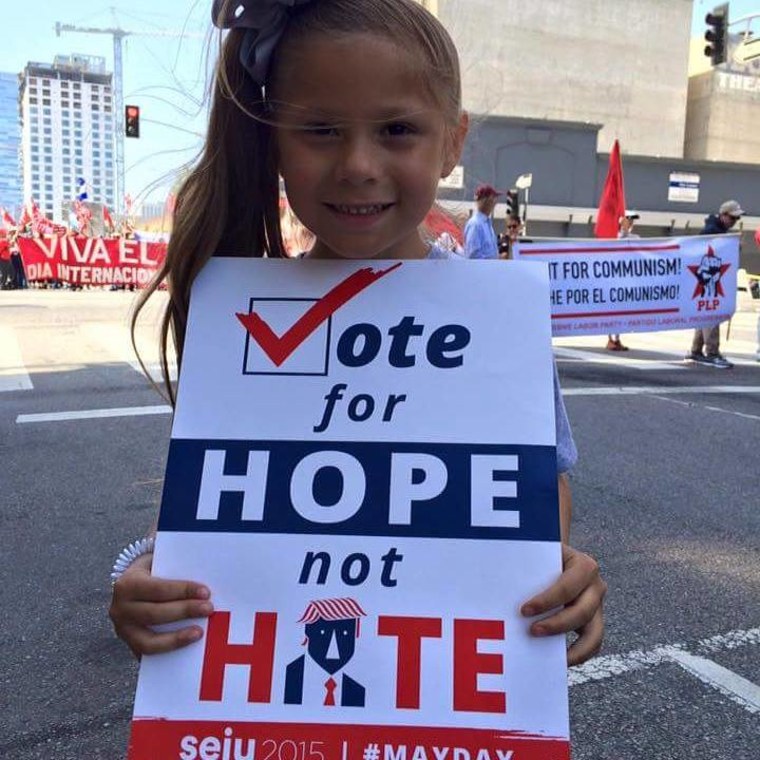 "Even my grandmother, who is in her 80s and a legal resident, is terrified that she's going to get deported to Mexico because she says she's older and can't work and maybe they won't want her here anymore, thinking she's taking advantage of the system," said Escobedo.
The issue of bullying and fear among schoolchildren during this political campaign is one that the National Education Association has taken up this election season, citing examples of "Trump-like bullying" in classrooms as part of a nationwide voter outreach effort in support of Hillary Clinton. The NEA has endorsed Clinton for president.
"The rise in vitriolic speech in classrooms and the anxiety this causes for some of our most vulnerable students shows that Trump's rhetoric is far more damaging than previously imagined," said NEA President Lily Eskelsen García in a statement. "His words have consequences, and educators are witnessing the negative effect of them in their classrooms."
RELATED: Iowans, Latinos Try to Stop Trump Rally With Schools' Anti-Bullying Policy
A report released earlier this year by the watchdog group Southern Poverty Law Center surveyed more than 2,000 teachers nationwide and found that more than two-thirds said their students have expressed fear or concern about what might happen to their families after the election.
More than half had seen an increase in "uncivil political discourse" and more than a third saw an increase in anti-immigrant sentiment.
High school teacher Salais says that in this highly charged atmosphere he tries to help out his students by taking an almost Zen-like approach to counter the hate and stress.
"We have to focus on the message of respect and acceptance for our children so that students don't fear what's going on," said Salais.