In order to celebrate Latino talents and accomplishments, award-winning writer-director-author and comedian Rick Najera created "Latino Thought Makers," a series that highlights many Latino success stories in the U.S.
The multi-talented Najera wanted to educate people about Latino culture and three years ago, he began the live sit-down interview series featuring many prominent Latinos figures — many who happen to be some of his closest friends.
"I want to be a publicist for Latino culture in America," Najera told NBC Latino. "There is a lack of Latino representation in the media, and I said, 'Let's change that.'"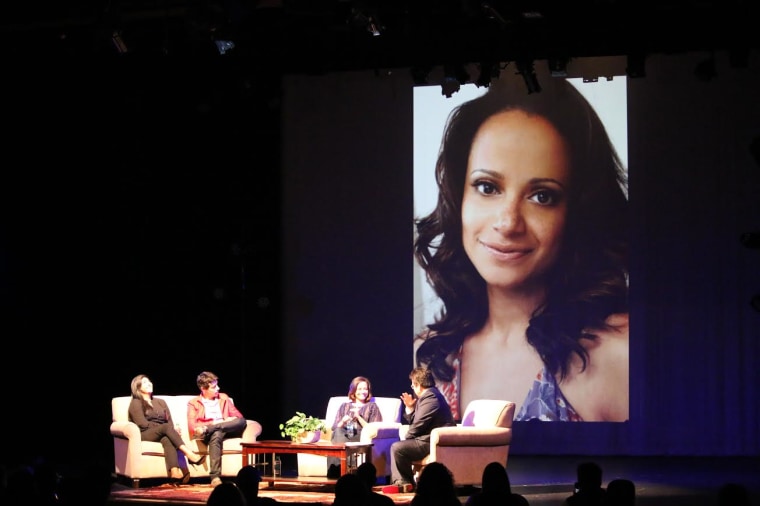 Guests on the show discuss their life struggles, the difficulties they have encountered as Latinos, and their achievements in hopes to empower the audience.
Najera has featured social media star David Lopez; acclaimed actors Luis Guzmán , Judy Reyes and Esai Morales, as well as Julissa Arce, the undocumented young woman who rose through the ranks of Wall Street.
Najera has not only focused on Latinos in Hollywood and entertainment — due in part to the lack of Latino representation in these areas — but he also has spoken with Latino journalists like Julio Ricardo Varela and Myrka Dellanos about pressing Latino issues in politics.
The conversations often take a comedic tone and can have the audience crying or laughing, said Najera. He credits this to the nature of Latino culture.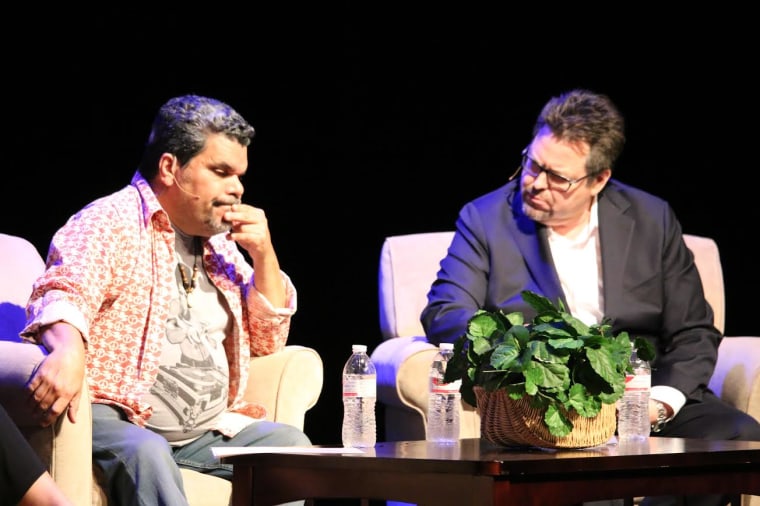 "The show is very Latino. Latinos love to laugh and joke around," he said. It's like what a Latino table would be like, people talking, arguing, and disagreeing because we're like family. That is what make it so enjoyable to people."
Most of the series is hosted on different college campuses. Najera said he has chosen several colleges because he wants to reach the young Latino audience. He likes to interact with them in the Q&A portion of the show. Even though many students attend, the show is open to all the public.
"The reason I speak at a lot of colleges is because education is one of the biggest issues for Latinos in this country," he said. "I want to reach students."
Najera recalls one moment after one of his shows when he spoke to a busboy from California who had watched the show and thanked him for giving, "the voiceless a voice."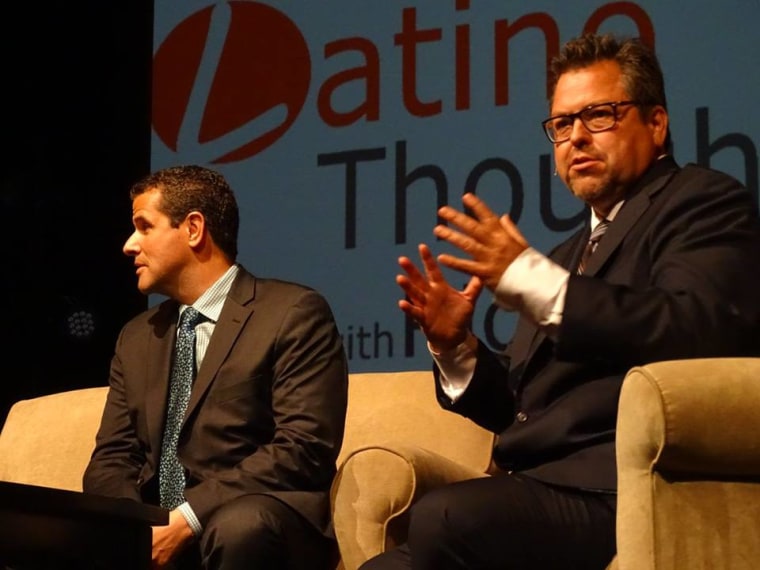 RELATED: Latinos in Hollywood: Few Roles, Frequent Stereotypes, New Study Finds
"That's a beautiful thing to be able to give a voice to a culture and people. We (Latinos) are a mix of vibrant beautiful people," said Najera.
Mexican American Najera is currently a writer and guest star on the popular Hulu series, "East Los High" and is also directs CBS Diversity Sketch Comedy Showcase.
On April 30, Latino Thought Makers will feature actor Edward James Olmos at Santa Clara University. And on May 4 the show will have its season finale at Oxnard College Performing Arts Center with special guest "Machete" actor, Danny Trejo.
For more information on the series visit Latino Thought Makers.