Candidates from Indiana and Kansas who could be the first Latinos voters send to Congress won backing Wednesday from a high-profile Latino political action committee.
Latino Victory Fund announced the endorsements of 11 Latino congressional candidates, its largest slate of endorsements to date.
"This is truly how we build real and substantial Latino political power at all levels of government," Luis A. Miranda Jr., chair of Latino Victory Fund's board, said in a statement.
The endorsement list includes two Democratic House candidates in Indiana: state Rep. Mara Candelaria Reardon, the first Latina elected to the General Assembly, and former state Rep. Christina Hale, who was the party's nominee for lieutenant governor in 2018.
Candelaria Reardon, who is of Puerto Rican and Mexican descent, is a candidate in Indiana's solidly Democratic 1st Congressional District. Hale, who is of Cuban descent, is running in the 5th District, a historically Republican district that is undergoing some demographic shift. Both candidates face multiple opponents in their primaries.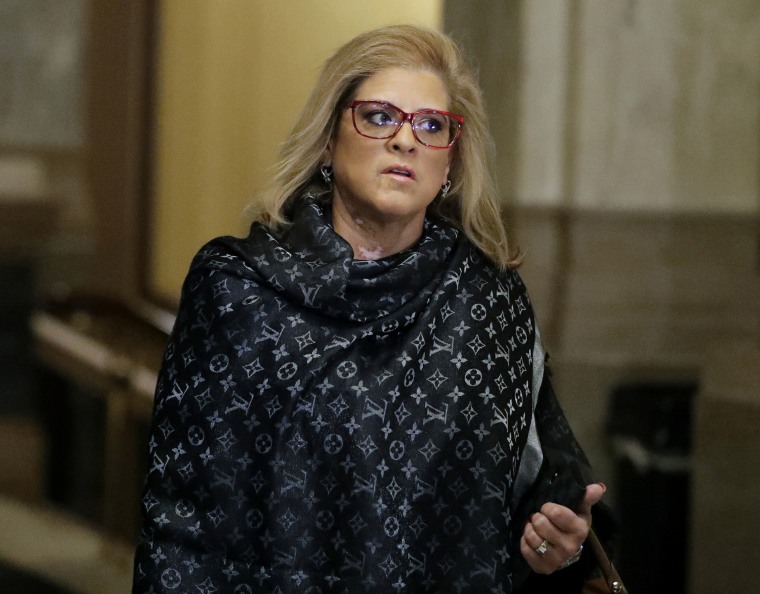 Bernard Fraga, an assistant professor of political science at Indiana University, said Candelaria Reardon and Hale have long been involved in Democratic Party circles, so it's not surprising to see them in position to potentially make history.
Latinos, who are 7 percent of the state's population, are 4 percent of eligible voters.
The 1st District, which is second to Indianapolis in diversity, has the largest share of eligible Latino voters in the state, Fraga said.
"Latino turnout is low statewide, but that's an area where the largest potential is and the only area in the state where you have longstanding Latino representation in the Legislature," he said.
Cook Political Report rates the majority-white 5th District, in the northern suburbs of Indianapolis, as leaning Republican. Democrats see an opportunity in the open seat in part because they have been winning in some suburbs.
Latino Victory Fund also endorsed Michelle De La Isla, the first Latina mayor of Topeka, Kansas. Born in New York and raised in Puerto Rico, she is the only Democrat running in Kansas' 2nd Congressional District thus far. The incumbent, Republican Steve Watkins, has had a turbulent first term. He drew a GOP primary opponent, State Treasurer Jake LaTurner, who was encouraged by Kansas' former governor to challenge Watkins.
Democrats came within 1 percentage point of winning the seat in 2018, and they've put the race on their list of targeted Republican seats.
Download the NBC News app for breaking news and politics
Latino Victory Fund will contribute to candidates it has endorsed, and it will provide campaign support, such as help with media and political guidance.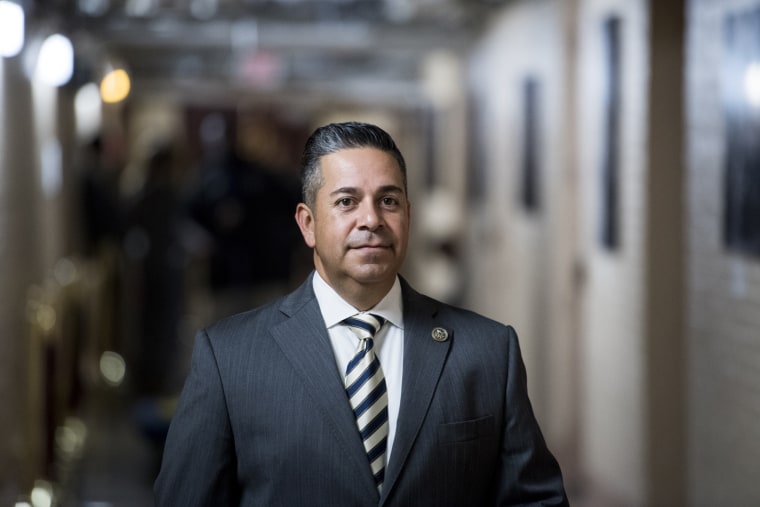 The endorsements could also lead to independent expenditures — ads or other communications that advocate for candidates but are not made in coordination with them.
BOLD PAC, the political arm of the Congressional Hispanic Caucus, announced on Tuesday it is spending another $1.5 million in independent expenditures supporting Latino candidates for a total of $2.5 million being spent to support Latino candidates in their primaries. The independent expenditure money is not coordinated with the pac.
Mayra Macías, Latino Victory Fund's executive director, said in a statement: "Whether it is flipping red districts blue in California and Texas or electing the first Latina members of Congress from the Midwest, 2020 will be a landmark year for the Latino community."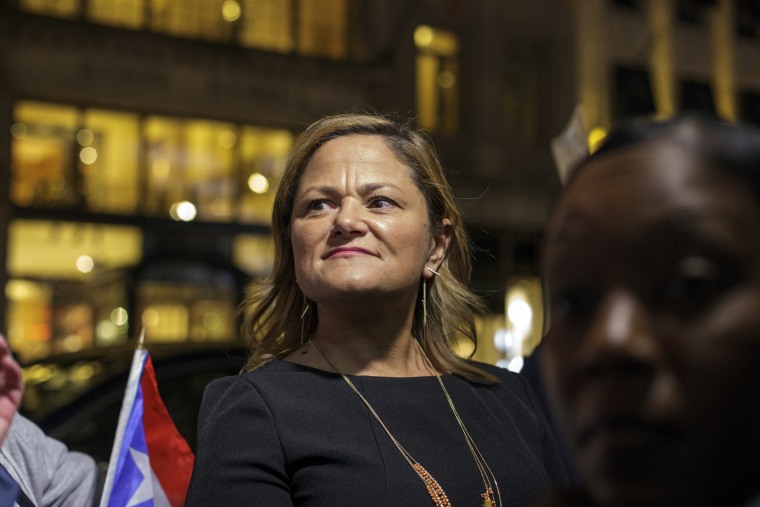 Others on the Latino Victory Fund List include some who would be the first Latino or Latina to represent their districts. Other endorsed candidates are:
California: Phil Arballo, 22nd District; Georgette Gómez, 53rd District
Florida: Oz Vazquez, 18th District
New Mexico: Rep. Ben Ray Luján for U.S. Senate; Teresa Leger Fernandez, 3rd District
New York: Melissa Mark-Viverito, 15th District
Texas: Cristina Tzintzún for U.S. Senate; Candace Valenzuela, 24th District
Arballo, Gómez, Vazquez, Leger Fernandez, Hale, Candelaria Reardon and Valenzuela are also endorsed by BOLD PAC.
Latino Victory Fund endorsed five Latino incumbents last year, bringing its total endorsements to 16.
Follow NBC Latino on Facebook, Twitter and Instagram.