In a second floor office of the Commercial National Bank building in downtown Washington, D.C., a handful of people are working to ensure that the Latino demographic becomes a formidable political force.
The office décor doesn't broadcast that such a hefty undertaking is ongoing in the headquarters offices of Latino Victory Project. Visitors find laminate tables serving as desks, neon-green Eames molded plastic chairs mixed with small couches and a few posters, most of the furniture bought bit by bit at Ikea.
But here is where the Latino Victory Project's staff is trying to propel the 54 million-strong-and-growing Latino community into a force that turns out at voting booths, puts larger numbers of Latinos in political offices with financial backing and eventually sends a community son, daughter or grandchild to the Oval Office.
"This bright promise of the future will not happen if we expect it to just take care of itself," said Henry Muñoz III, who co-founded Latino Victory Project with actress and political activist Eva Longoria. "For too long we have told ourselves 'Si Dios quiere' (If it's God's will). I don't think that's what we have to do in the future," Muñoz said to NBC News.
So the project's president, Cristobal Alex, shows no embarrassment in inviting guests and donors to his understated office or holding a fundraiser there. "It's not because we don't have the resources to buy expensive oak desks and large high-definition televisions. I'd rather use the money to spotlight up and coming candidates," Alex said.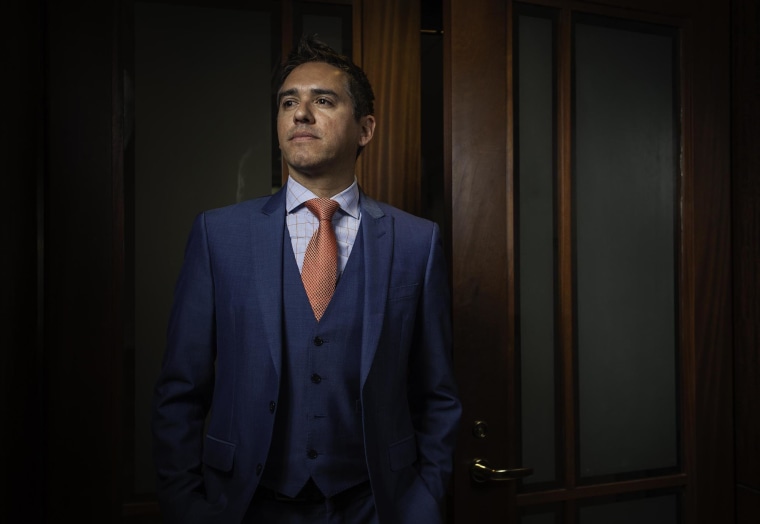 Right now, the political world's focus is on 2016 and who will replace President Barack Obama in the White House. While that is important, Alex said Latino Victory Project's longer lens is trained on the year 2020.
That is the year of the decennial Census, followed by a presidential election, followed by redistricting, when political boundaries for elections are drawn.
The community has to be ready when that year hits so it can elect more Latinos than ever, particularly in state legislatures, "so we can help shape the redistricting boundaries and then help drive policy for the balance of the century," said Alex.
"It's a very audacious goal, with a short turnaround time," he said.
How LVP gets to 2020
In a connecting office, BlueLabs workers have equally spare décor. A couple of brightly colored bean bags are shoved against the wall. Arcade games are found near the back. Work areas are overwhelmed by the empty space that the staff has yet to fully occupy.
Latino Victory Project hired BlueLabs - created by former top members of the Obama re-election campaign analytics team - to help build itself into something akin to a Latino version of Emily's List or Gay and Lesbian Victory Fund, but at an accelerated pace.
"For too long we have told ourselves 'Si Dios quiere' (If it's God's will). I don't think that's what we have to do in the future," said Latino Victory Project co-founder Henry Muñoz III.
"The LGBT community has a Victory Fund, they've got an effort, they've got a database and every single time a president of the United States looks for an appointee to a very important position, whether they be a Republican or a Democratic president, they pick up the phone and they call the Victory Fund," Muñoz said.
With the Victory Fund, the LGBT community has organized itself at the grassroots level, taught people how to run for office, fundraise for campaigns and articulate what is important to their community, he said. Latino Victory Project seeks to do the same. The analytics will help highlight "influencers" in families, get them to vote and "bring them up the ladder of escalation" - voting, engaging in lobbying, calling their congressional members, getting other people to donate politically, Alex said.
"Latino Victory Project is trying to think through how do you look at Latinos as individuals rather than as an amalgamation of people who have that Latino ethnicity," said Lindsey Schuh-Cortes, BlueLabs' chief operations officer.
To start, BlueLabs is helping Latino Victory Project identify 100,000 Latinos it calls The Firsts.
The Firsts are Latinos who are first to hit educational and financial milestones - the first to go to and graduate from college, first lawyers, first engineers. They are the people Longoria refers to as the CEOs of the familia, the ones that the project hopes to train for political office or to become political movers and shakers. They will help increase the flow of Latino candidates and donors through the "pipeline," Alex said.
"We believe this is going to be the huge backbone to the long-term success of the organization, investing in our own community, but also we think the first Latino or Latina president is going to come from that cohort," Alex said.
Follow NBC News Latino on Facebook and Twitter
Rhode Island Secretary of State Nellie Gorbea is one of the successful candidates who got a Latino Victory Project endorsement in the midterms. Last fall, Gorbea, who is Puerto Rican, became the first Hispanic elected to statewide office in New England. Latino Victory Project has been a lifeline for a first like her, she said.
"As somebody new and in a state role, I don't have time to figure out who in other states might be interested in the work I'm doing or a good person to bounce ideas off of," said Gorbea, whose state is 13 percent Latino.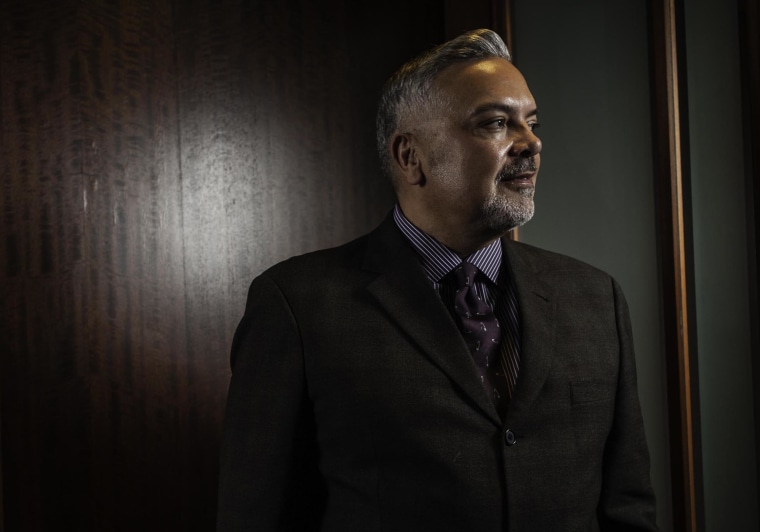 Latino Victory Project has stepped into a crowded field. More and more Latino-focused groups are building on the legacy organizations that began in the civil rights struggle. Even so, there are stark reminders of a need for more: Just 29 of the 435 members of Congress are Latino. Three of the 50 U.S. senators are Latino. Only 9 Latinos have been elected to statewide office.
"I get frustrated. I don't understand, for example, how in my home state of Texas, I have a Latina who served in the state Legislature for 20 years and is clearly qualified to be lieutenant governor and we don't vote for her to be lieutenant governor," Muñoz said of former Texas Sen. Leticia Van de Putte's November election loss. Had she won, Van de Putte would have been Texas' first Latina elected statewide; she is now running to become Mayor of San Antonio.
'No Peso, No Say So'
As Muñoz points out, Latino Victory Project is not just about encouraging voting. The project is an outgrowth of creation of the Futuro Fund by Muñoz and Longoria, which raised more than $30 million from Latino donors to re-elect Obama.
Raising that kind of money sent a message that Muñoz regularly repeats: Demography is not destiny, Latinos have to invest in their growing numbers if they want political change.
"I said at the time, 'No peso, no say so, because that is what my father used to tell me. Our people speak with their feet as they walk to the polls. They speak with their pocketbooks to invest in candidates who will ... fight for us," Muñoz said.
To that end, a strong donor base is needed, something Latino Victory Project has been building. The billionaire Koch Brothers, who champion conservative causes, added some urgency to that endeavor when they announced they would spend $889 million leading up to the 2016 elections.
Alex acknowledged Latino Victory Project can't match the Koch's resources.
"What we do have is the trust of the community, investments at low dollar amounts and mid-level amounts from around the country, because people invest in their own community," said Alex. "However, we are lucky and well positioned to grow our donor base, particularly among Latinos."
That's not to say Latino Victory Project is not a scrappy agency. Their office building is nicely positioned between the White House and the center of Washington's downtown that is increasingly attracting high-end retailers. Muñoz is well connected and is finance chair of the Democratic Party. Actress, political activist and philanthropist Eva Longoria adds her own star power; the Latino Victory Project held a $2,500 and $1,500 a ticket fundraiser in Miami Wednesday with Longoria.
Although it is a non-partisan organization, many of the policies that the Latino Victory Project backs would be considered in line with those of the Democratic Party, just as the conservative principles of the nonpartisan LIBRE Initiative, which receives money from the Koch Brothers, align with many GOP principles.
Latino Victory Project can't match the Koch brothers' resources, but "what we do have is the trust of the community," according to LVP president Cristobal Alex. Their aim is to build a large donor base, even at low- and mid-dollar amounts.
Thus far, Latino Victory Project has backed only Democratic candidates. It did not support Rep. Carlos Curbelo, R-Fla., but did include him among featured elected Latino officials at a recent fundraiser. "We didn't know him," Alex said. "Would we ever endorse a Republican? ... We are always looking for promising, young Latino leaders who can make a difference."
Hispanic Business Roundtable Institute Hector Barreto, who headed the Small Business Administration under George W. Bush, said he does share the group's belief that Latinos need to invest in themselves with their own political contributions.
"Other groups do it," Barreto said. "We have to get organized."