The head of a group formed to get more Latinos in elected office and engaged in politics is taking a break from the job to work for Hillary Clinton's campaign.
The hiatus by Cristobal Alex, president of Latino Victory Project and its political arm Latino Victory Fund, comes in a year when the Latino vote has received heightened attention as it has continued to grow as a share of the overall electorate.
Alex was hired as deputy director of voter outreach and mobilization; the Clinton campaign said he will mobilize, energize and engage key communities critical to the campaign.
Latino Victory Fund had endorsed Clinton.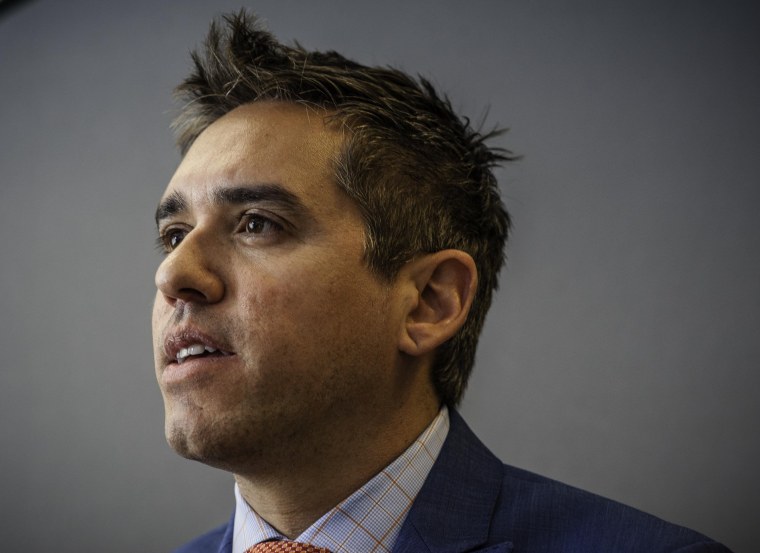 Alex deferred to the campaign when contacted for comment. A news release issued by Latino Victory Project did not include a statement from Alex and one had not been issued by the campaign.
However, Leopoldo Martinez, Latino Victory Project board chair, praised Alex and said the organization would continue to grow to "fight hate and build Latino political power across the country and ballot box in November."
The group's current political director Texas state Rep. César Blanco, D-El Paso, will fill in for him as head of the Latino Victory Project, which is a 501(c)(4), a non-profit organized to promote social welfare, the Latino Victory Foundation, a 501(c)(3), a non-profit and the political action committee, Latino Victory Fund.
Pili Tobar, a spokeswoman for the organization, said Blanco's position as a partisan elected officeholder would not conflict with the job because he's running Latino Victory in his personal capacity and "his affiliation and official duties have nothing to do with his work with the organization."
She said he does not have unilateral power to make spending and the organization will take steps to avoid conflict of interest.
The group has endorsed one Republican but later withdrew that endorsement. According to OpenSecrets.org, Latino Victory PAC 2016 has donated $35,000 to candidates through March of this election cycle, all Democrats, and raised $526,306.