Gloria Molina has achieved several firsts in her lifetime - the first Latina elected to the California State Legislature, the first Latina elected to the Los Angeles City Council and the first Latina elected to the Los Angeles Board of Supervisors.
Her victories came in the 80s and 90s, a decade or more after the 1965 Voting Rights Act became law and following legal challenges based on the law, including one that went all the way to the Supreme Court.
"The Voting Rights Act is only as good as somebody who is willing to challenge the laws and make a case," Molina, no longer in office, told NBC News.
Thursday marks the 50th anniversary of the 1965 Voting Rights Act, a gem of the civil rights movement, but now arguably weaker than when it was signed by President Lyndon Johnson.
But for Latinos – often a footnote in the nation's recall of voting rights discrimination – what is more significant is that Thursday also is the anniversary of the 1975 extension of the Voting Rights Act, also signed on Aug. 6.
"It is important to celebrate the 50th anniversary of the Voting Rights Act," said Thomas Saenz, president and general counsel of MALDEF. "But for the Latino community, the 40th anniversary of the 1975 extension of the act is just as important."
"This law in 1975 was an absolutely critical contributor to all the success and growth we've seen in Latino political empowerment," Luis Fraga, University of Notre Dame professor.
Signed by then President Gerald Ford, a Republican, the extension ended discrimination against so-called "language minorities," the Mexican Americans of Texas and California, Puerto Ricans, Native Americans, Asian Americans, Alaskans, Hawaiians and others who continued to be kept from voting for at least a decade after the Voting Rights Act became law.
"It was a major battle … that's why it's so important to us. … MALDEF had to fight very hard to get it included" in the act, Saenz said.
What followed goes beyond Latinos being able to register to vote.
That same year, the Southwest Voter Registration Education Project (SVREP) was established by Willie Velasquez in San Antonio to register as many Latinos as possible. Because of the act, "you could now require jurisdictions to provide translation materials to facilitate voter registration, said Luis Fraga, a professor in Notre Dame's Institute of Latino Studies and its politics department.
RELATED: Politics Starts Locally - The Legacy of the Mothers of East L.A.
Extending voting rights protections to Latinos made it possible to translate registration materials into Spanish, launching larger Latino voter registration drives. It also gave power to Latinos to begin to build political influence, to bring court challenges against discriminatory redistricting and election systems that kept Latinos from electing Latinos to public office, Fraga said.
"This law in 1975 was an absolutely critical contributor to all the success and growth we've seen in Latino political empowerment," he said.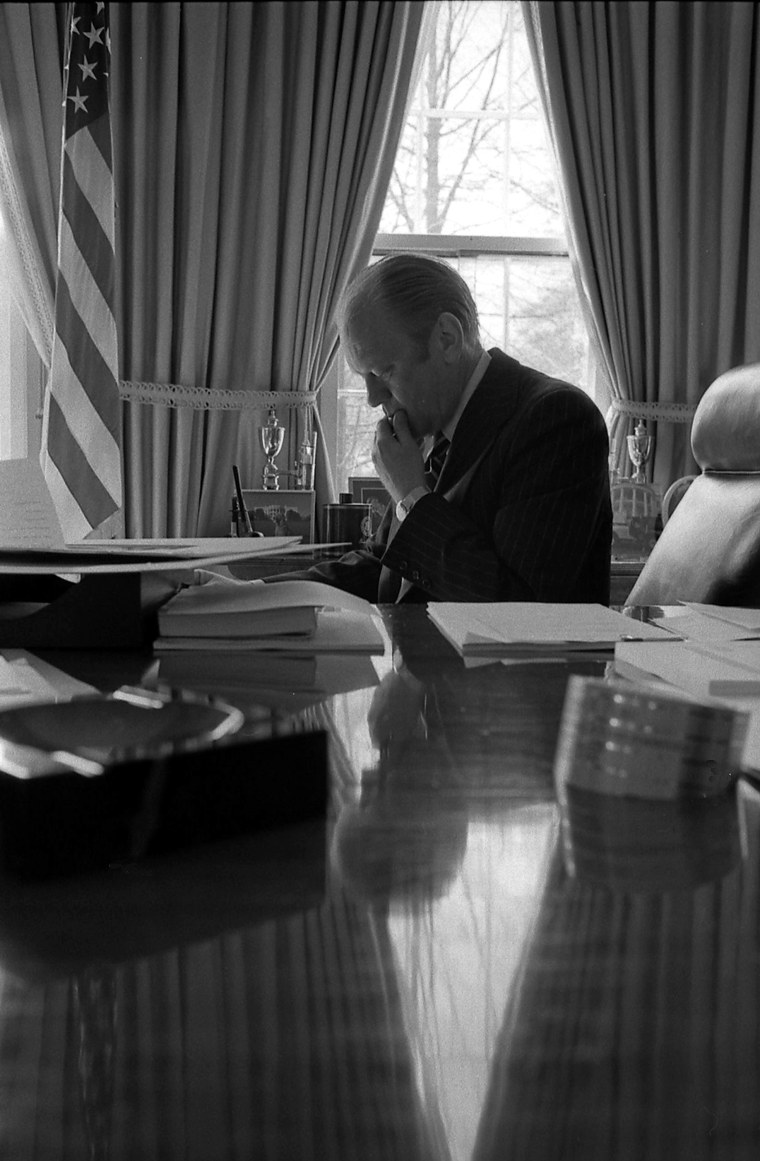 The significance is tangible today as the Latino vote has become a "must have" for any candidate wanting to get elected to the White House. The number of Latinos in elected or appointed office has grown to 6,124 and the share of eligible voters who are Latino has hit 11 percent.
Its been the basis on which many lawsuits have been filed for candidates such as Molina to have a chance at holding office. Before her election to the Los Angeles County Board of Supervisors, Los Angeles County's voting districts for its board were drawn so that black and Latino citizens in the urban core were divided among all the districts, diluting their political influence and voting power to elect candidates of their choosing.
MALDEF sued in 1988 and the case, Garza v. County of Los Angeles. The Department of Justice and the American Civil Liberties Union joined in the case. MALDEF won, enabling Latinos to win a seat for the first time, a milestone reached in 1990.
"What it did was create a Latino opportunity district, as we called it," she said. "It gave us an opportunity."
Fraga, who has been conducting oral interviews and other research to document the effort to get "language minorities" included in the Voting Rights Act, said the 1975 extension was "an explicit act to try to bring the entire state of Texas under the Voting Rights Act and a way to try to limit the voting discrimination that was experienced by both African Americans and Latinos historically in the state of Texas." Texas had not been included as one of the states and parts of states subject to the Section 5 anti-discrimination provisions of the act, he said.
That history "becomes interesting when one sees over the last three years how Texas has been at the forefront of lawsuits for challenging the constitutionality of Voting Rights Act," Fraga said.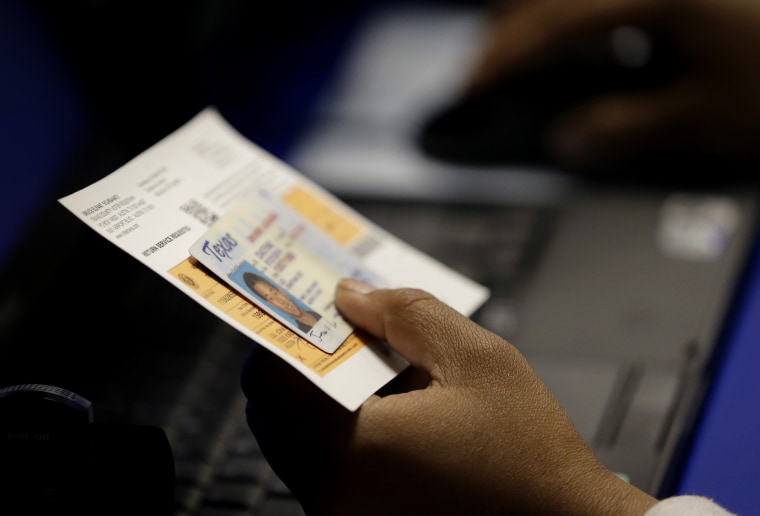 A half-century after Latinos began to feel the impact of the Voting Rights Act's protections, there are big questions whether there will be much to celebrate come the 60th anniversary of the Voting Rights Act and the 50th of the 1975 extension.
"I think it's certainly a bittersweet anniversary, in the sense that we've now have had this law for 50 years, but bittersweet in that the law is not at its full force," said Arturo Vargas, executive director of the National Association of Latino Elected and Appointed Officials. "In fact, we have seen jurisdictions that have presented more hurdles to voting and because of a weakened Voting Rights Act are able to do so."
In 2013, the Supreme Court essentially gutted the Voting Rights Act by nullifying the Section 5 protections in the act from discrimination in the case Shelby County v. Holder.
Among other things, the section required certain states and jurisdictions to get approval in advance from the Department of Justice when it made any electoral changes, such as changing requirements for voting.
Congress has drafted a bipartisan fix but the bill has gone nowhere. Meanwhile, a number of states, mostly with Republican-controlled legislatures and governors have, since the 2012 elections, enacted laws requiring certain types of identification to vote, cut back on early voting days and limited who can register voters.
In a victory for Latino community advocates, the 5th Circuit Court of Appeals on Wednesday ruled that a Texas Voter ID law is discriminatory and violates the Voting Rights Act. Texas Gov. Greg Abbott vowed to continue to fight for the state's voter ID law.
"We are a community of 50 million, not 10 million, which we were when the Voting Rights Act was signed." - Antonio Gonzalez, Southwest Voter Registration Education Project, who says it's important to fight voting rights challenges.
Nevertheless, another potential setback to the Voting Rights Act is possible.
Pending before the Supreme Court is a case from Texas – a perennial source of challenges to the Voting Rights Act – brought by right-wing conservatives.
The plaintiffs argue that political districts should be created based on total voter population, not total population. The effect would be to end the inclusion of people who are not voting eligible in population totals used to draw political district boundaries.
"If the Supreme Court should decide that should be rule, that would wipe out most of the progress made by the Latino community," Saenz said. "Latino majority seats tend to have more children not of voting age and more non-naturalized immigrants. Both groups would not be counted among voter population if plaintiffs prevail.
Antonio Gonzalez, president of SVREP in San Antonio, said the Voting Rights Act challenges are happening while there are 10 million Latinos who are eligible to vote in the U.S. but are not registered and that number is growing.
If the court rules in favor of the plaintiffs in the pending case, "we would have to organize more assertively to have legislation enacted" to counter the ruling," Garcia said. "We are a community of 50 million, not 10 million, which we were when the Voting Rights Act was signed."