Latinos who were avid supporters and stalwart workers for Bernie Sanders accepted his endorsement of Hillary Clinton with some disappointment Tuesday, but said the community made gains from his campaign.
Arturo Carmona, who oversaw the Sanders campaign's work with minority communities, called the endorsement a bittersweet moment. Sanders' success, even if he didn't ultimately win, shows the country is ready for a more progressive form of government that meets the needs of middle and working class Americans, he said.
Though Carmona and other Sanders supporters are saddened their candidate won't be the party nominee, "we understand we are living in difficult times and we have on one end a character by the name of Donald Trump that we need to defeat."
Sanders endorsed Clinton Tuesday at a rally in New Hampshire, saying although he had won far more delegates than anyone expected, Clinton had won more pledge delegates and superdelegates.
"She will be the Democratic nominee for president," Sanders said.
Chuck Rocha, founder and president of Solidarity Strategies LLC, said Sanders "gave a small Mexican American-owned firm an opportunity we'll never forget." Sanders hired his organization to handle mailings, literature and phone banking for the campaign.
Related: Bernie Sanders Endorses Hillary Clinton at New Hampshire Rally
Already friends with Sanders, Rocha's work on his campaign started with translating Sanders' website and grew into a senior advisory role in the campaign, he said. Rocha's firm had never done a presidential political campaign before working for Sanders. Sanders had paid Solidarity Strategies $4.1 million through the end of June for the 2016 election cycle, according to the Center for Responsive Politics.
"Bernie Sanders gave us an opportunity we will never be able to repay him for, which was doing this work at a very high level, which in turn, allowed me to hire more Latino voices and do more Latino work and show that Latino firms could do more than just Latino outreach," Rocha said.
"Solidarity helped run the entire campaign. Only 20 percent of the communication was in Spanish, everything else was to the general population," he said.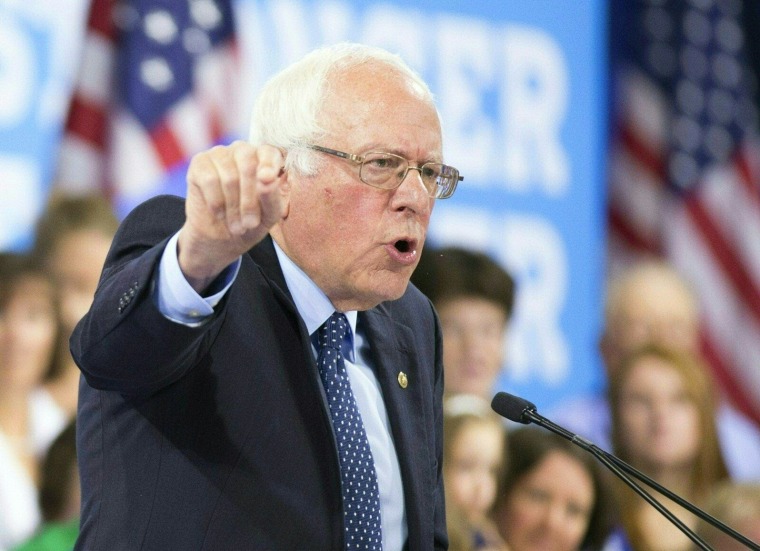 His contract with Sanders ended Tuesday, a year from its start, he said in a Facebook post. He told NBC News Latino it was time now to pivot to doing everything to defeat Trump and to engage as many Latinos as possible. Rocha said he'd work "to get Latino voices out."
Cesar Vargas, Sanders' national Latino outreach strategist, was not ready to declare he is backing Clinton. Vargas said she still has to earn his vote and he will not simply rally the troops around her.
Vargas said he wants to see her implement some of her promises by encouraging the administration to end deportations and the use of private prisons for immigrant detention and to press the president to allow Dreamers - immigrants who arrived or stayed in the country illegally as young children – to serve in the military and push for work to start on a public option for health care.
"She doesn't have to be in the White House to do that," Vargas said. "She can do much more and we can do much more. Our biggest enemy is not Donald Trump. Our biggest enemy is a party that has no fire to be bold."
Vargas said Sanders has helped make the platform call for change that would benefit Latinos, such as the end of deportations of veterans. The experience also compelled him to call on more Latinos to become candidates themselves.
"What I'm telling people is to run for office," Vargas said. "As well-intentioned as the advisers of the campaigns were, they did not have (many Latinos) at the high levels."
Carmona said Sanders energized key segments of the electorate which would help galvanize the party and secure of a victory for Clinton.
"I think with the younger electorate we brought to the political process, not only with the younger electorate, but with folks that were on the sidelines, that we will be able to unify around (Clinton) and have an election that brings people out and defeats Donald Trump," he said.
He said that Sanders' capture of a portion of the Latino electorate, particularly younger Latinos, sends a loud and clear message that the Latino electorate is "clamoring for a new type of leadership that stands up to special interests and puts people before politics."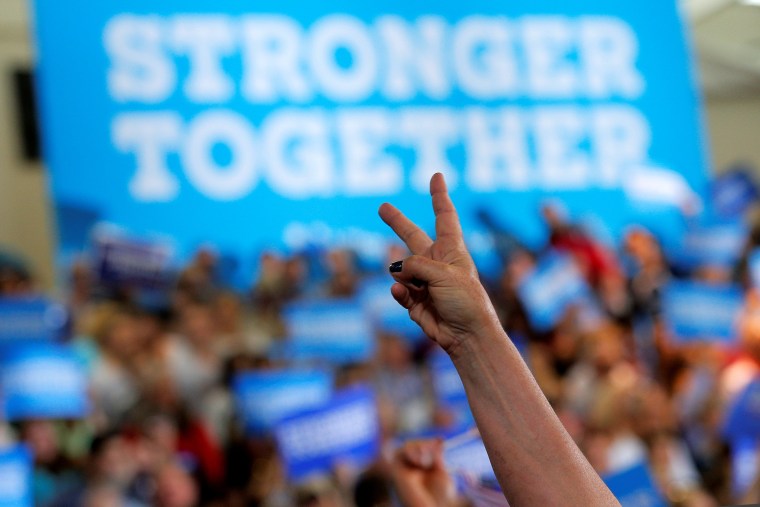 Marlu Abarca, who attended her first Iowa caucus this year and helped train other Latinos to participate in them, said she is disappointed that she is now left with a candidate that she said doesn't share her beliefs or feel the urgency that she does.
Related: Knocking On Doors, Getting Latinos to Caucus in Iowa, Impact Primaries
Even so, she said she is "checking my privilege" and backing Clinton to prevent a Trump presidency.
She said that she is privileged because "even if Trump becomes president, I know I'll be okay. I'm Christian, so I'm part of the majority. I'm bisexual, so I'm passing in a heterosexual society. I'm a citizen so I don't fear deportations," she said.
"I have so many friends who have checked out emotionally. They say the two candidates are terrible," said Abarca.
"I think there have been hundreds of people who have told me their vote didn't matter ... (but) If I remove myself from the process, that removes any opportunity to change the process."