The deaths of at least three Latino employees from coronavirus at a Greeley, Colorado, meat plant are raising alarms about the safety of workers and the vulnerability of the nation's food supply.
Saul Sanchez, 78, Eduardo Conchas de la Cruz, 60, and Tibursio Rivera López, 69, workers at the JBS meat processing plant, died last week of coronavirus, according to previous reports and families statements. Their deaths led to a shutdown of the plant Tuesday through April 24 for a deep cleaning and to screen workers.
The deaths have come amid temporary closings of other meat processing plants and news of workers' coronavirus infections at plants around the country. The outbreaks have prompted calls from organized labor, civil and workers' rights advocates for more masks, gloves and other protections, as well as coronavirus testing, paid leave, disability and other assistance for workers who have remained on the job.
Latino advocates have become especially alarmed because of the number of Latinos who work in the food industry — from farm workers and truck drivers to processing plant workers and grocery stores employees. Many are struggling to get adequate protective supplies and to distance themselves from other workers.
"These are essential frontline workers. They are just as important as doctors and nurses, but they are not being treated that way," Domingo Garcia, president of League of United Latin American Citizens (LULAC) civil rights group, told reporters Tuesday.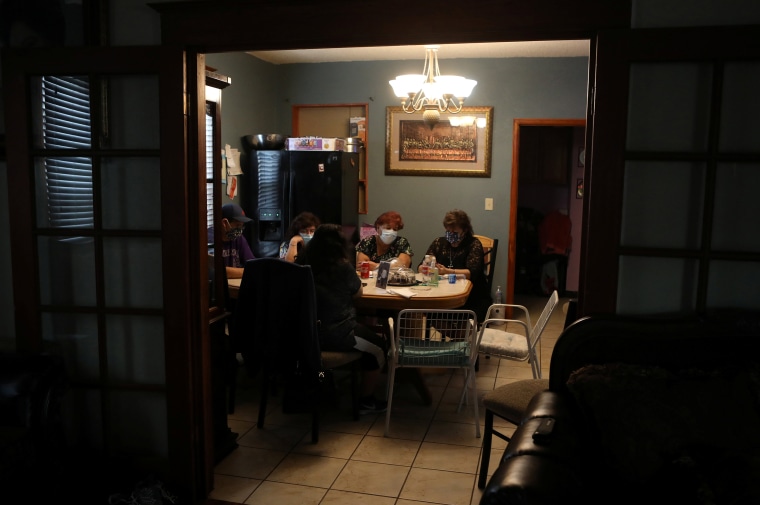 Civil rights and labor leader Dolores Huerta said farm workers are "invisible" even if they are "out there every single day to feed the nation." They do not have unemployment and many are without other protections, she said.
Some employees are working "elbow to elbow" in plants, said Kim Cordova, president of the United Food and Commercial Workers Local 7 union in Colorado that represents the Greeley workers and those at other plants.
There have been complaints that companies that own the plants have not done enough for workers, were underprepared for the pandemic and have not responded to the families of workers who have died or are now ill.
"We have been filing grievances trying to get the company to file notices about COVID-19. They had very little material that was translated into the different languages; there are 30 languages spoken at that plant," Cordova said of the Greeley plant. She said a number of immigrants and refugees work at the plant.
'Things need to be done'
Joe Enriquez Henry, a national and Iowa LULAC official, said plants in Iowa are experiencing illnesses and workers were threatened when they refused to go back to work.
"Things need to be done — plexiglass between the workers. Right now plastic sheets are the only things being dropped down between the workers, within inches of each other," he said. "The workers are saying, 'We need safe distance between each other in the cutting rooms, we can't survive with these plastic sheets.'"
The union went to Colorado Gov. Jared Polis with demands for paid leave for the workers, and is still fighting for sick pay and hazard pay. A bonus offered by the company is only available to workers if they work through the entire pandemic and workers won't see that until mid-May, Cordova said.
"These workers suffer the most. If the plants shut down, they lose their income. They also are losing their lives," she said.
'We are going to bury him tomorrow'
Sanchez had worked more than 30 years at the plant and was father of six children, 13 grandchildren and one great grandchild. He had earned his General Equivalency Diploma, GED, at age 60, his daughter Beatriz Rangel said in a video news conference Tuesday.
"We are going to bury him tomorrow," Rangel said of Sanchez. "He worked for JBS for 30 years and I've yet to hear from JBS."
On April 10, JBS USA said in a news release that 36 of its employees had tested positive for coronavirus at that time.
Sanchez said the viewing for her father had to be limited to 12, leaving out many members of the extended family workers and friends who wanted to attend. More will be allowed at the burial, but they will have to keep the six-feet separation recommended to help stop the virus. Rangel said so many people wanted to attend, the family asked people to drive by the burial site, pay respects and drive on.
"My dad, working at JBS for 30 years, knew a lot of people [who were] scared to go back," she said. Her father went because of his work ethic that was part of his culture, Rangel said.
Garcia issued what he called a "national public health warning," saying that without more protective equipment and procedures for workers — many who are not proficient English speakers — there would be fewer meat supplies in stores in two to three weeks.
However, companies are offsetting reduced production with meat that was in cold storage. Glynn Tonsor, an agricultural economist at Kansas State University, told The Associated Press that producers are shifting meat that would have gone to restaurants that are now closed because of the coronavirus to grocery stores.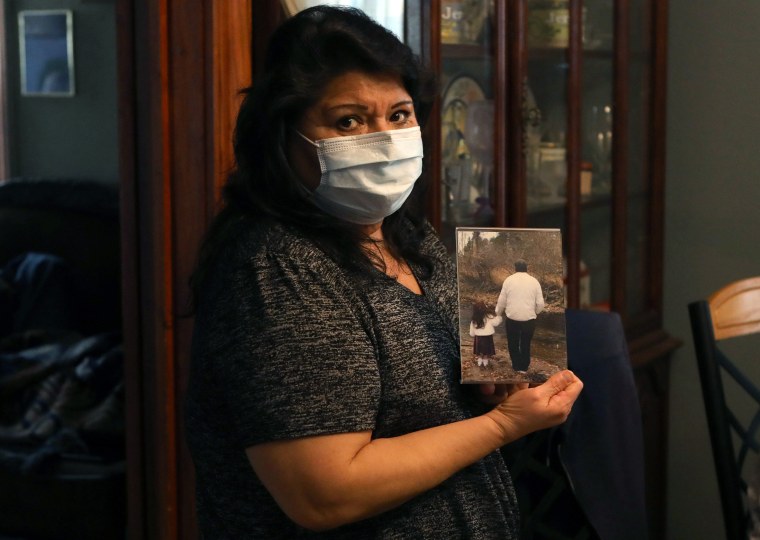 The coronavirus has opened a new civil rights struggle as the pandemic takes a disproportionate toll on Latinos, exploiting existing health and income disparities and racial and ethnic inequities, Garcia said.
LULAC issued a report Tuesday detailing the impact on Latinos and efforts to force Congress and the administration to recognize the many Hispanics have been left out of the three relief packages which have been approved.
"Latino communities and all communities of color in the U.S. are being affected disproportionately by the spread of coronavirus," LULAC said in its report. "How the government responds will impact the Latino community for years to come and set a precedent for how the U.S. government responds during times of crisis and how it deals with the exigent needs of underserved communities of color."
According to the report, some of the steps that should be taken in response to the pandemic are local and federal collection of ethnic and racial cases and deaths, the publication of immediate, critical information in Spanish, immediate temporary protective status for undocumented people working in the health fields and as essential workers, funding for small business loans and the release of immigrant detainees.
"We need to make sure we close those inequities," Garcia said. "Otherwise, we are going to have a disproportionate impact on the Latino community in the United States."