NEW YORK CITY — Abortion, school choice, jobs, the Supreme Court, the economy and yes, illegal immigration are reasons Latinos voted for Trump, despite a year of what many other Latinos saw as racist, anti-Latino statements, views and policies from the president-elect.
Such a vote may seem self-destructive to some, but Latinos that joined the Trump train didn't see it that way.
After refusing to back him in the primaries, Texas businessman Massey Villarreal gave and then took away his support for Donald Trump. On election night, he gave it back.
"I couldn't give HRC my vote (because of) my religious Catholic views" on abortion, Villarreal said in a text. "I didn't like my vote. He wasn't my candidate, but (I) couldn't vote Hillary."
Villarreal said he is concerned about his community. He is wary of Trump's plans for a deportation task force and opposes a border wall. But he said by supporting Trump, he could be part of the Republican "in-reach" not the administration's outreach.
"We are going to have to be the voice of reason in the Republican administration. We are going to have to be in the room to help make the decisions," Villarreal said.
Helen Aguirre Ferré, who had been a Trump critic before joining the Republican party staff to help elect him, said what needs to be understood is that Hispanics who voted for Trump were very American in their decision. They were concerned about school choice, the Supreme Court and ending abortions. They also agreed with him on immigration reform.
"For some the rhetoric might have been harsh, but it was understood. It was not something that was going to keep them from voting for a candidate they thought would be most effective in changing regulations, changing Obamacare and (tackling) veterans issues, which are important to a lot of Latinos," Ferré said.
Just what percent of Latinos voted for Trump is in dispute. Exit polls show he walked away with 29 percent, though there are questions from Latino pollsters and organizations about whether exit polls adequately measure a representative portion of the Hispanic electorate. The Latino Decisions polling firm has it at 18, a record low. Pew Research Center's National Survey of Latino voters found 19 percent of Latino voters backed Trump.
"There was a problem underestimating support for Trump across the board, and that problem may extend to polling results for Latinos too, though it's not clear by how much," said Mark Hugo Lopez, director of Hispanic research at Pew. He said the results from California, the state with the largest Latino population, have yet to be figured into the exit polls, which affect weighting in the poll.
Aguirre Ferré said the campaign's exit polls showed that in Florida, the campaign had 34 percent of the Latino vote, 38 percent in North Carolina, 32 percent in New Mexico and 27 percent in Nevada. "You look at these numbers and by and large we over performed with Hispanics over Romney," she said.
The campaign found heavy support among Hispanics who are concerned about abortion, particularly among Hispanic Christian evangelicals, including Puerto Ricans in Florida's I-4 corridor; a growing number of are becoming evangelicals, she said.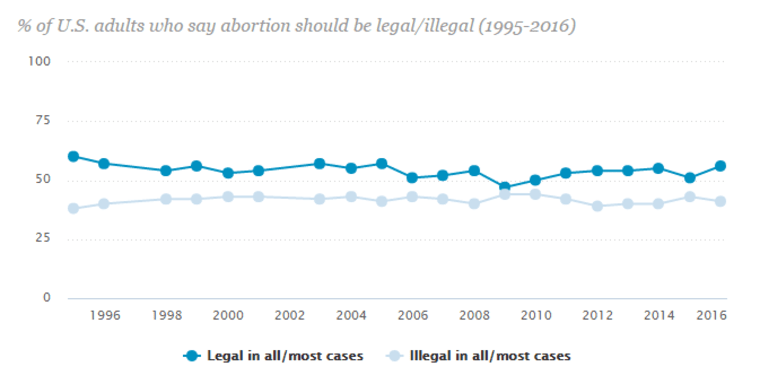 While about 57 percent of white, non-Hispanics in the U.S. say abortion should be legal, Hispanics are about evenly split on the issue, according to Pew Research Center. About 16 percent of Latinos identified as evangelical in a survey of 2013 data by the center.
Jacob Monty had been a member of Trump's Hispanic Advisory Council but quit after Trump's Arizona speech on immigration. He stuck with that decision and didn't vote for Trump or Clinton.
Related: GOP Hispanics Dump Trump After Arizona Immigration Speech
"I was with him until that speech in Phoenix, but the same things that caused me to write "A Latino's Case for Trump" apply as ever," Monty said.
Monty said despite his refusal to vote for Trump he feels he's been welcomed back to the circle of Latinos who stuck with Trump.
"I think he's going to be a good president for Latinos," Monty said. "I didn't vote for him, but he's my president."