New Mexico Congresswoman Michelle Lujan Grisham won her Democratic primary and joined Texan Lupe Valdez as one of two Latinas in the country who are in contention to become governor in their states.
Lujan Grisham, who is chairwoman of the Congressional Hispanic Caucus, beat out two other Democratic candidates to seal her party's nomination and head to a general election against Republican Rep. Steve Pearce for the seat now held by Republican Gov. Susana Martinez, the first Latina governor in the country.
"I'm not gonna promise you that we can turn around this state around overnight, but I will promise you this: I will be a governor who takes your fights as if they were my own," Lujan Grisham said in her victory speech in Albuquerque.
Meanwhile, in California, former Los Angeles Mayor Antonio Villaraigosa failed to finish in one of the top two spots in California's "jungle primary" where the first and second place finishers move on to the general, regardless of party.
Democrat Lt. Gov. Gavin Newsom and Republican John Cox took the top spots in the state where Latinos are nearly 40 percent of the population. Calfornia has had only one Latino governor, Romualdo Pacheco, who served in 1875.
Names of thousands of voters were left off the voting roster in Los Angeles County and forced the voters to fill out provisional ballots, extending counting. The error also created long lines in key counties for Villaraigosa and others.
But Democrat Kevin De León, leader of the California Senate, advanced anyway to the general election in the race for U.S. Senate. He finished a distant second to Democratic incumbent Sen. Dianne Feinstein. The two will face off in November.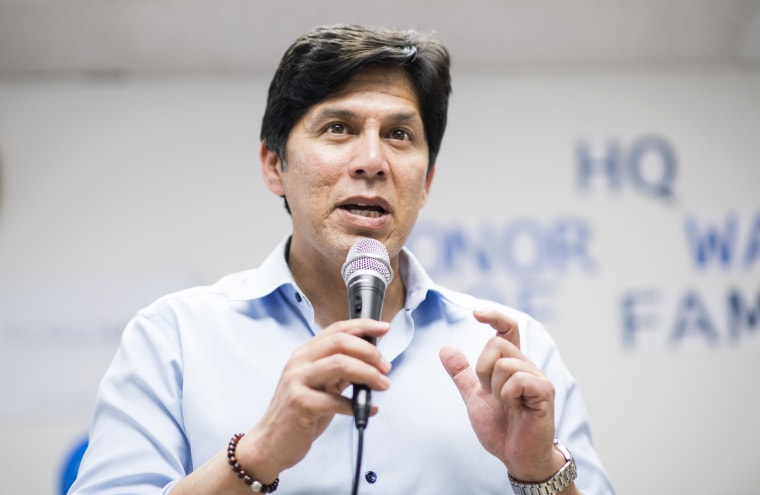 Lujan Grisham faces an easier path to the governor's seat than Valdez, who was picked as the Democratic nominee in a May runoff in Texas.
New Mexico is largely a Democratic-controlled state, while Texas is in the hands of Republicans. Valdez must unseat Texas Gov. Greg Abbott, who will be seeking a fourth term and snared a significant share of Latino votes in his last election.
California's primary had Democrats on edge even though they dominate politics in the state. The numerous Democratic candidates threatened to split the party's vote in several races so that Republican candidates ended up winning the top two spots.
The party had targeted 10 congressional races in California out of 14 held by Republicans in the state and invested in them with staff, money, ads and other resources.
Races were still being called and counting, but some likely winners were emerging Wednesday.
In one of those races, California's 39th Congressional District, Navy veteran and philanthropist Gil Cisneros locked in a second place finish to Republican Young Kim. There are 17 candidates in the race.
In U.S. House District 50, Democrat Ammar Campa-Najjar, who is of Mexican and Jordanian descent and a former Obama administration official, turned an upstart campaign into a second-place finish, according to The Associated Press. He was not the Democratic Congressional Campaign Committee's choice in the race but had the backing of progressive groups. Campa-Najjar heads next to a November showdown with incumbent Republican Duncan Hunter, whose campaign spending has been the subject of a Department of Justice investigation.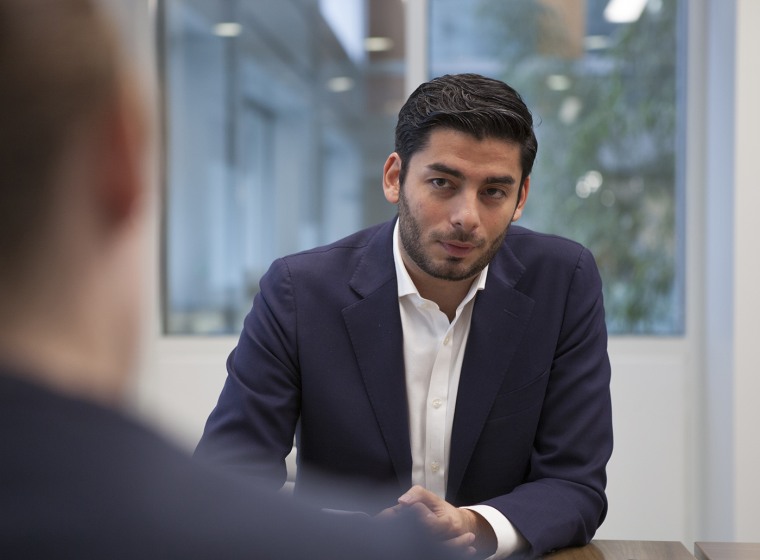 In New Jersey, which also had primaries Tuesday, Sen. Bob Menendez, the only Latino Democrat in the U.S. Senate and a ranking member of the Senate Foreign Relations Committee, managed to win the Democratic nomination, despite a year spent countering corruption charges. A jury deadlocked, leading to a mistrial and the charges were eventually dropped. But after a bruising primary battle, he's expected to have a tough road ahead as he fights to keep his Senate seat in the November elections.
Back in New Mexico, Xochitl Torres Small added to the growing list of Latinas who will be on November ballots with a win in her race.
Torres Small, a water rights attorney, earned the Democratic nomination in New Mexico Congressional District 2, the seat opened up when Pearce decided to run for governor.
She's also part of a trend of political newcomers running for federal office this year and is bidding for one of the seats where Democrats hope to grab from Republicans.
"Her candidacy puts this seat on the map and represents the best opportunity to flip this seat in nearly a decade," DCCC Chairman Ben Ray Luján, who easily won his uncontested primary, told the Albuquerque Journal.