The political landscape will be shifting once President-elect Donald Trump is sworn in on Jan. 20th. Young and progressive Latino, Latina and Latinx activists say they will fight and work for the issues that matter to them by concentrating on local activism while building a national network.
Environmental activist Lydia Avila spent the beginning of her career burning through her sneakers to inform people in east Texas about the effects of climate change.
Avila, the first generation daughter of two Mexican immigrants, worked with the Sierra Club in small Latino communities in The Lone Star State to lower coal plant pollution.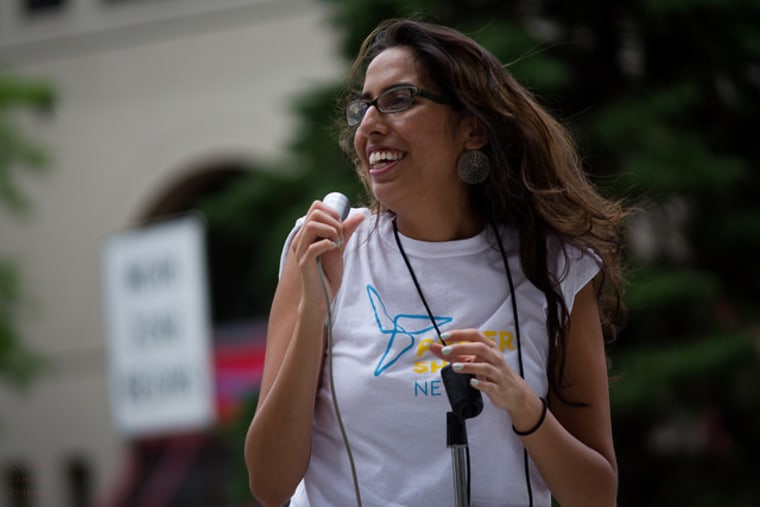 Now Avila is the executive cirector of the Power Shift Network. Her organization mobilizes young, aspiring environmental activists to build, "a strong, intersectional, bottom-up movement to halt climate change, shift the power and change the system."
"We are the frontline generation in the fight against climate change," Avila, 28, explained. "We are the ones who are going to be suffering the most significant impacts and longer term effects of climate change."
RELATED: Polls Show Most Latinos Back Strong Environmental Policies
After the November 8 elections, Avila doubled down to figure out new methods to work with the incoming Trump administration. The president-elect tapped former Texas Gov. Rick Perry to head the Energy Department. But the announcement has drawn criticism from environmentalists and progressives, since Perry strongly supported the oil industry and questioned the science that shows that greenhouse gas emissions contribute to climate change, as reported by NBC News. Perry had espoused abolishing the Energy Department, although in a 2012 primary debate couldn't recall that was one of the three agencies he hoped to abolish.
Avila was a grassroots organizer while Perry held office. "We certainly have our work cut out for us," Avila said. "We see a lot of avenues for victory in states throughout the U.S."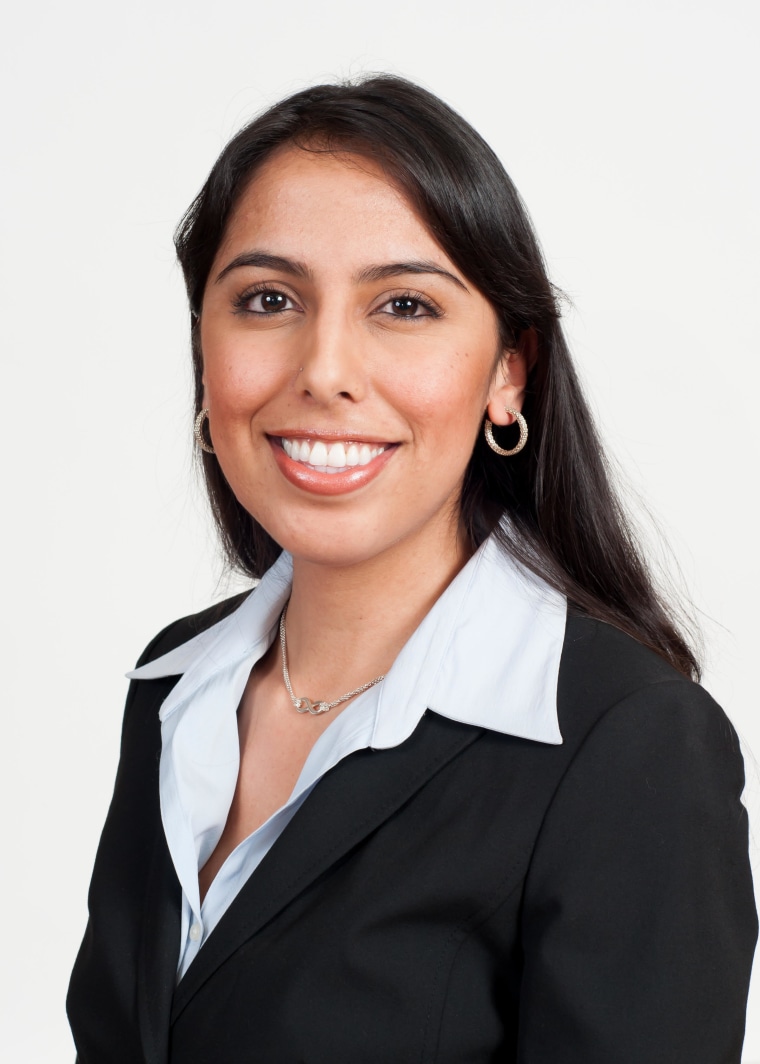 Avila says there are important ways for groups to continue doing their work.
"Our victories in environmental policy change will have to come from the local level," she explained. "These fights will be absolutely crucial, and winning them is not unheard of. You see these movements start at the local level first, so we are not losing hope."
Trump nominated Oklahoma Attorney General Scott Pruitt to head the EPA, and like Perry, he openly questions whether or not humans contribute to climate change, despite the overwhelming evidence. Pruitt has sued the EPA over their environmental regulations.
Avila says she is girding herself for a tough fight ahead.
"As a first generation Latina, I had a hard time coming to grips with what the election meant for our future and for my family," Avila said. "If these cabinet appointees give us any glimpse into the future, it is going to be a tough fight for activists like myself."
RELATED: EPA Vows Renewed Focus on Latino Communities
Juan Escalante, a 27-year-old DREAMer, works with the organization America's Voice, which advocates for "sensible immigration policy" that would allow undocumented immigrants a path to obtain citizenship or legal status. DREAMer is often a term used for immigrants who arrived as young children - or stayed in the country - without legal permission, often brought by parents.
Escalante is worried about what will happen to undocumented immigrants under a Trump administration; the president-elect called for building a wall along the U.S.-Mexico border and the deportation of all undocumented immigrants.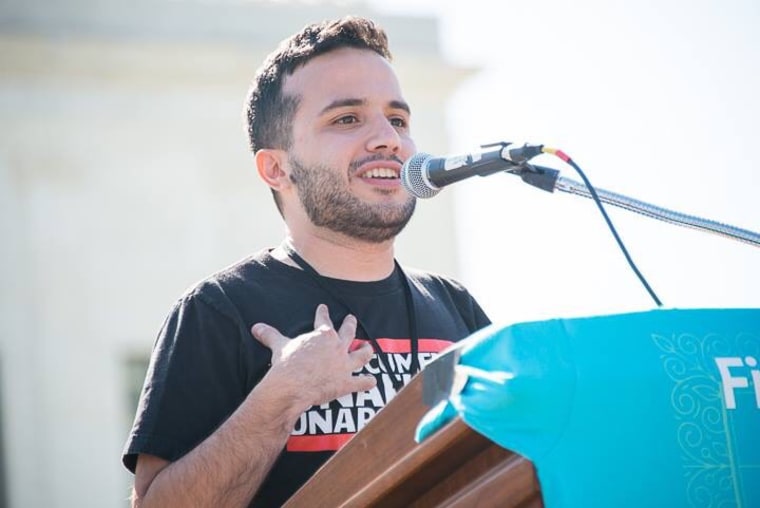 Trump appeared to show a "softening" in his stance toward young immigrants who were able to apply for deportation relief under President Barack Obama's executive action, known as DACA. But those in his inner circle, such as Rep. Steve King, R-Iowa and Kansas attorney general Kris Kobach, support severe restrictions on immigration flows, including tough enforcement against people who come without legal permission or overstay legal visas. Trump's pick for attorney general, Sen. Jeff Sessions, R-Ala., is currently the chairman of the Senate Judiciary Committee's Subcommittee on Immigration. Sessions has opposed all the Senate immigration bills in the last two decades that included a pathway to citizenship.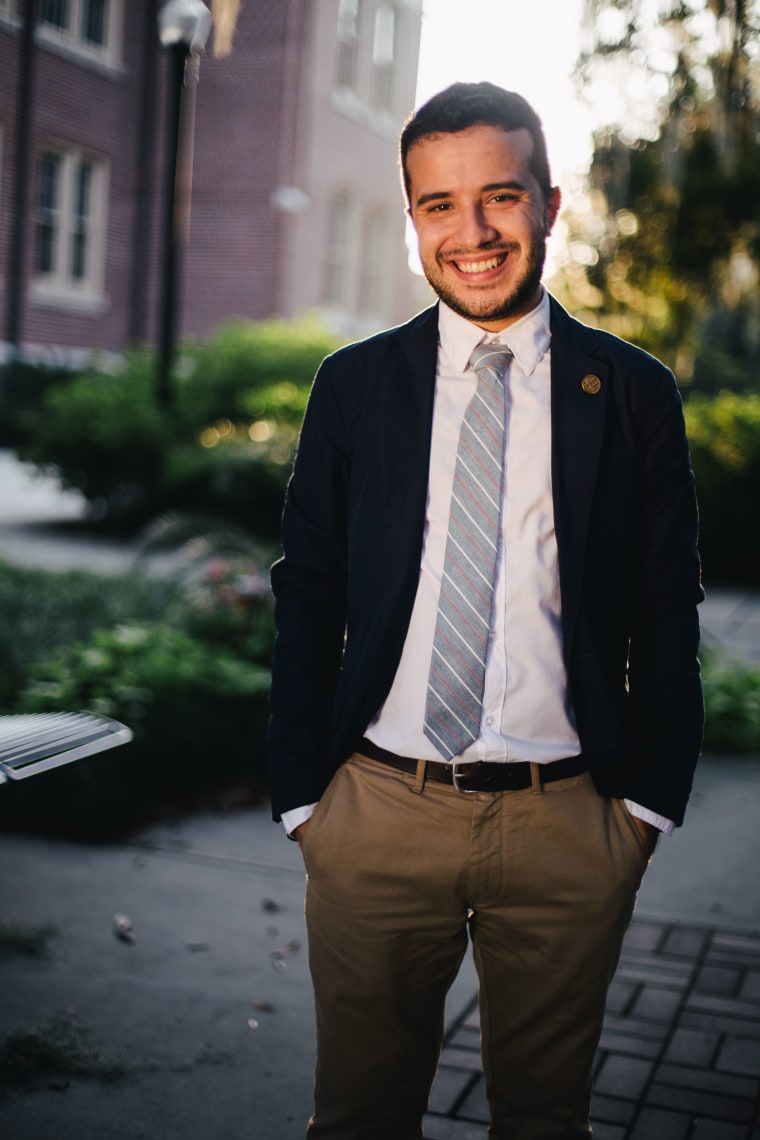 "There is some concern there would be a statewide backlash in policies that benefit immigrants in states like Texas and Florida," Escalante said. "We are seeing the beginning of efforts to remove aid for undocumented students and we are looking to see what will happen in the broader scale. What we are talking about are young Americans who want to go to college and work, but the only thing they lack is a piece of paper."
For Escalante, the DACA program has allowed him to study and work in the U.S.
"I was born and raised in Caracas, Venezuela and came to the U.S. with my family in 2000," Escalante explained. "We came with a visa that let us apply for a green card, and in 2006 we learned our attorney mishandled our case which left us without the opportunity to apply for citizenship. We were in line, but got kicked out without a sort of remedy."
"Since 2007 I have been advocating for comprehensive immigration policies," Escalante added.
Daniel Leon-Davis, like Escalante, is a 27-year-old Venezuelan immigrant. Leon-Davis is the senior creative director at SOZE, a social impact, creative agency that produces events, campaigns and creative content for various advocacy organizations.
Under SOZE, he works personally with FWD.us, an immigration advocacy organization, as well as Sons and Brothers with the California Endowment, which looks to shift the narrative around young people of color.
"I lead on the immigration client because I was undocumented for 19 years," Leon-Davis said. "I think there is an anxiety in not knowing what is going to happen next."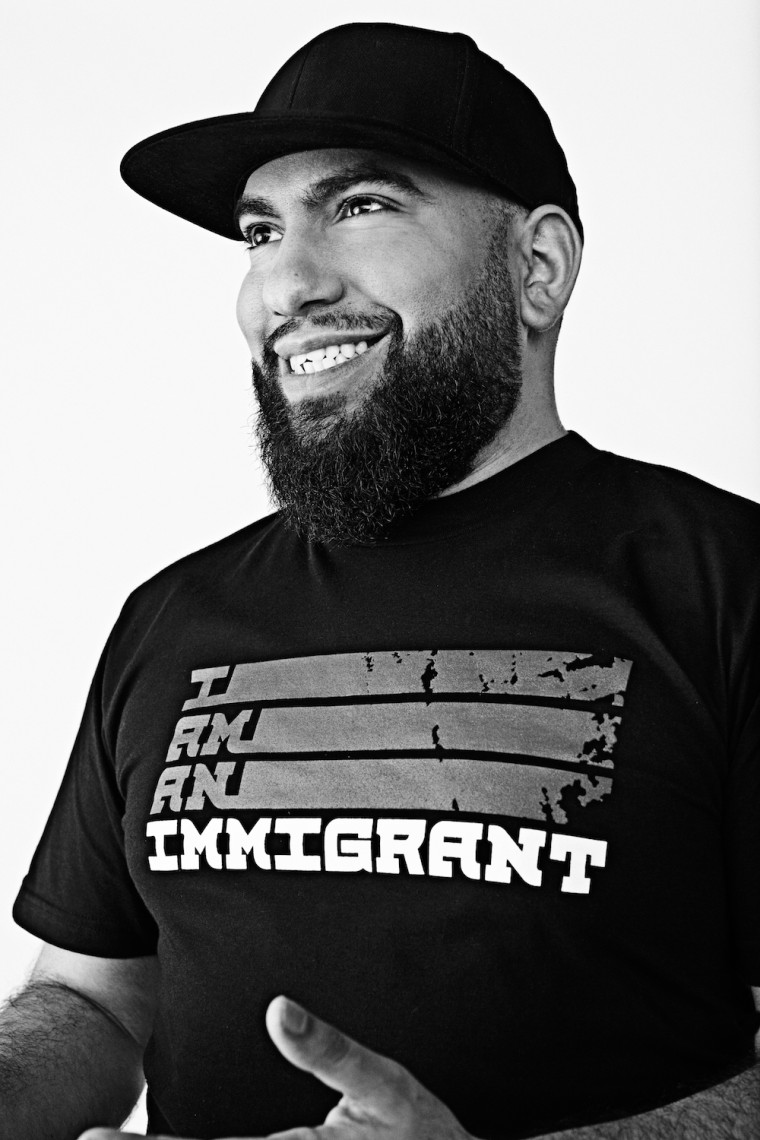 Leon-Davis became a U.S. permanent resident in 2014 after marrying his husband. He hopes to take the next coming months to improve the perception of both documented and undocumented immigrants in the U.S. with strategically planned marketing campaigns.
"When I say thinking 'strategically,' what I mean is that there are ways we can work on humanizing the issues," Leon-Davis said. "Oftentimes with immigrants there is a responsibility to humanize them in a way the media hasn't been able to by making the connections to ensure people on both sides understand that this is not about Republican or Democratic issue — it is about human rights."
Leon-Davis's work on immigration rights ties in with his other client work with Sons and Brothers, because both organizations, in some way, are affected by increasing mass incarceration in the U.S.
"I am very anxious about mass incarceration in particular because even though immigration is the most talked about issue for the left and right, I think it can take a turn for the worse in the next Republican era," Leon-Davis said.
RELATED: Latinos Blast Trump's AG Pick Jeff Sessions Over Race, Immigration
With the upcoming "law-and-order" president, as Trump said on the campaign trail, Leon-Davis worries that policies like stop and frisk, which has been ruled unconstitutional, could become proposed policy in the next four years.
"Whether it is being undocumented in the U.S., transgender people in the U.S., or being Muslim in the US., for us this is an opportunity for growth," Leon-Davis said. "This is a time for us to invest in more issues and think strategically in what you can do down the line."