At least 41 Argentine police officers were killed Monday morning when a bus fell off the side of a bridge near the city of Salta in northern Argentina.
The Salta Civil Defense Authority confirmed to NBC News that another six officers were seriously injured and the rest had minor injuries. The bus was carrying 51 gendarmes, the national police force that patrols Argentina's border regions.
Authorities were still working to find out the cause of the crash, according to a statement issued by the National Gendarmerie, The group was heading to the providence of Jujury, also in northern Argentina.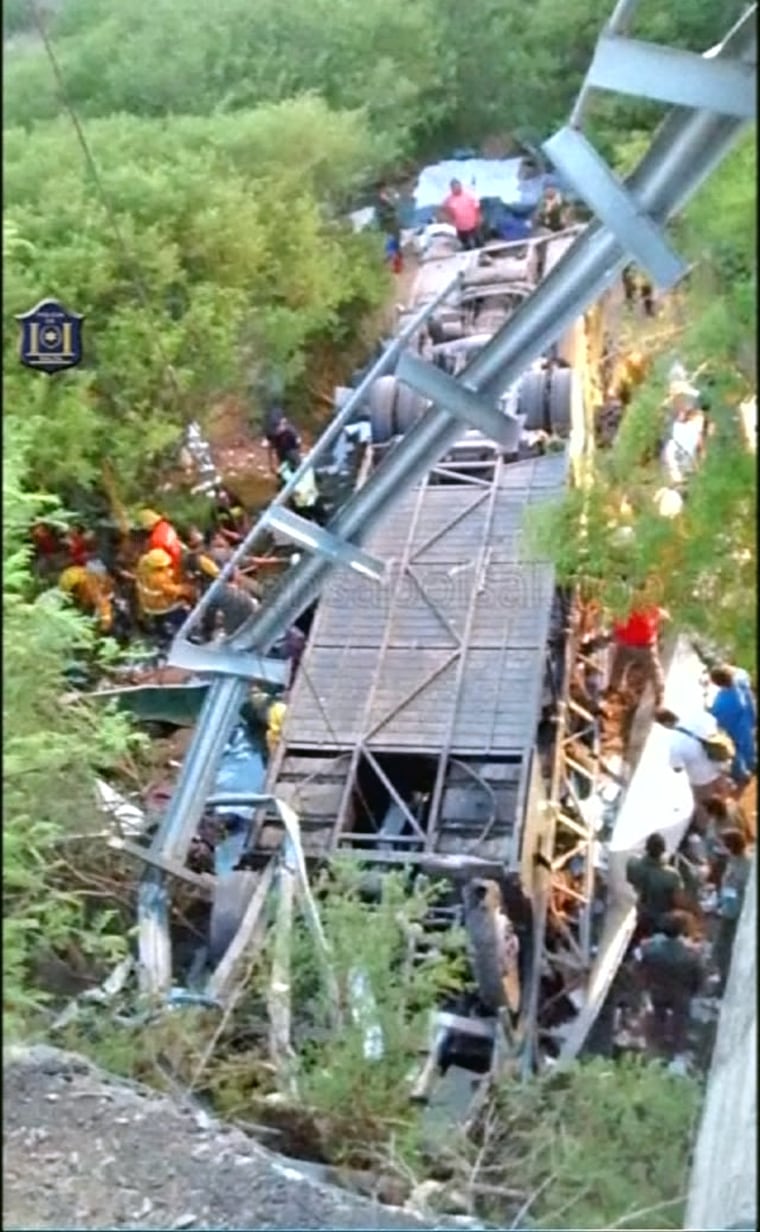 "For reasons that are still unknown, the bus lost control while entering the bridge and fell into the stream below," the statement said.
National Gendarmerie Director Omar Ariel Kannemann and Security Minister Patricia Bullrich were travelling to the scene.
Argentine President Mauricio Macri, who was elected to office last month, offered his condolences to the families of the victims of the crash. Reuters reported that part of Macri's election platform included improving Argentina's rural roads.
"I would like to send my most sincerest condolences to the their families and the force. We are working on the matter. This has been a very unfortunate tragedy so the Argentine people should be offering their condolences to these families," Macri said.