NEW YORK — Growing up gay in Venezuela, Moisés Kaufman knew what it was like to feel like an outsider. The son of a Holocaust survivor, he was raised in an Orthodox Jewish family in a conservative, deeply Roman Catholic country – which led to profound feelings of isolation.
"The difficulty was that there were no role models," he told NBC News. "But I remember very vividly the first time I found the word 'homosexual' in the dictionary and being delighted, because I thought there must be one other person in the world who is homosexual because there is a word for it."
Today Moisés Kaufman, 52, is one of the most acclaimed playwrights and directors in the American theater.
In September, Kaufman was among a select group of Americans honored at the White House with the highly prestigious National Medal of the Arts. He termed the experience "exciting" because of his fellow honorees. "Some of those people are people I have admired all my life, like Mel Brooks, Sandra Cisneros," he said. "There was really a great sense of camaraderie between all of the recipients. And I love President Obama, so it was really wonderful to receive it from him."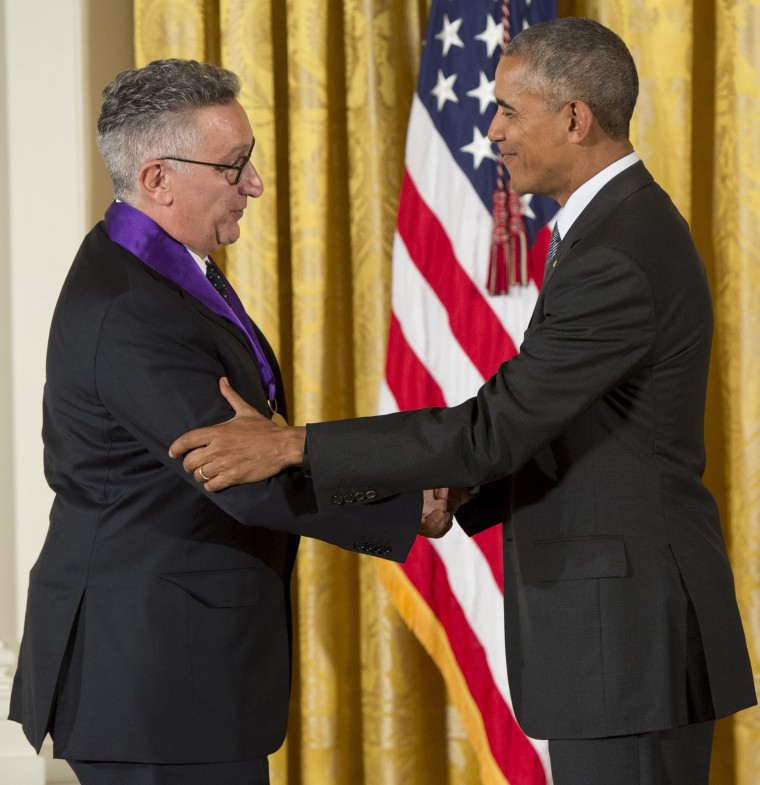 Kaufman's plays been produced everywhere from Broadway to public high schools. He has been nominated for Tony and Emmy awards. And as his theater group celebrates its 25th anniversary, he can reflect on a body of work that has impacted social and cultural norms worldwide.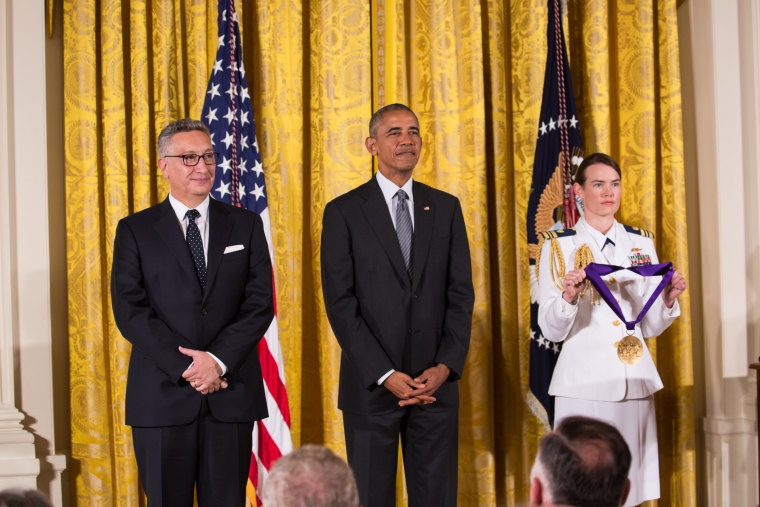 After attending college in Venezuela, Kaufman moved to New York City to study directing. He founded his theater company, The Tectonic Theater Project, in 1991 with his now-husband Jeffrey LaHoste.
"We started it in the dining room of our apartment. The first four years, we were performing in church basements," Kaufman said. "Often there were more people onstage than in the house."
RELATED: These Latinos Were Honored with National Medals for Art, Humanities
The Tectonic Theater Project uses a unique process for conceiving and reimagining theater known as "Moment Work." It enables actors, writers, designers, and directors to collaborate in creative storytelling.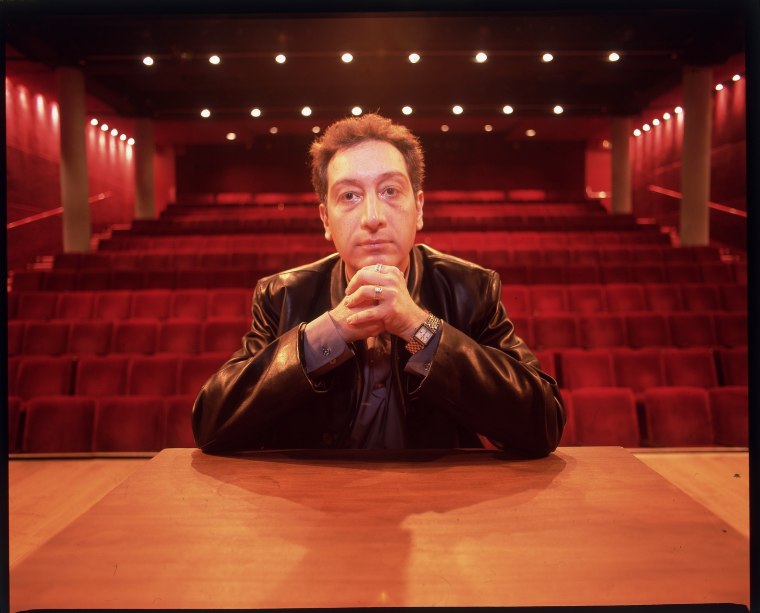 Using this technique, Kaufman wrote and directed Gross Indecency: The Three Trials of Oscar Wilde in 1997. This off-Broadway play, which The New York Times called "absolutely gripping," utilized actual testimony and transcripts from the trials of the iconic Wilde. Kaufman won a Lambda Literary Award, an award given for works that explore LGBT themes, for "Gross Indecency" in 1998.
That same year, just three months after the brutal murder of gay student Matthew Shepard, Kaufman took his theater group to Laramie, Wyoming to interview people in the town where the killing had taken place. They conducted over 200 interviews, totaling 400 hours, and the company then used these oral histories to write The Laramie Project.
"The community was in shock," Kaufman recalled. "They never expected a murder like that to occur in their midst. We managed to capture, I think, something of the rawness and the experience the town was having at that time."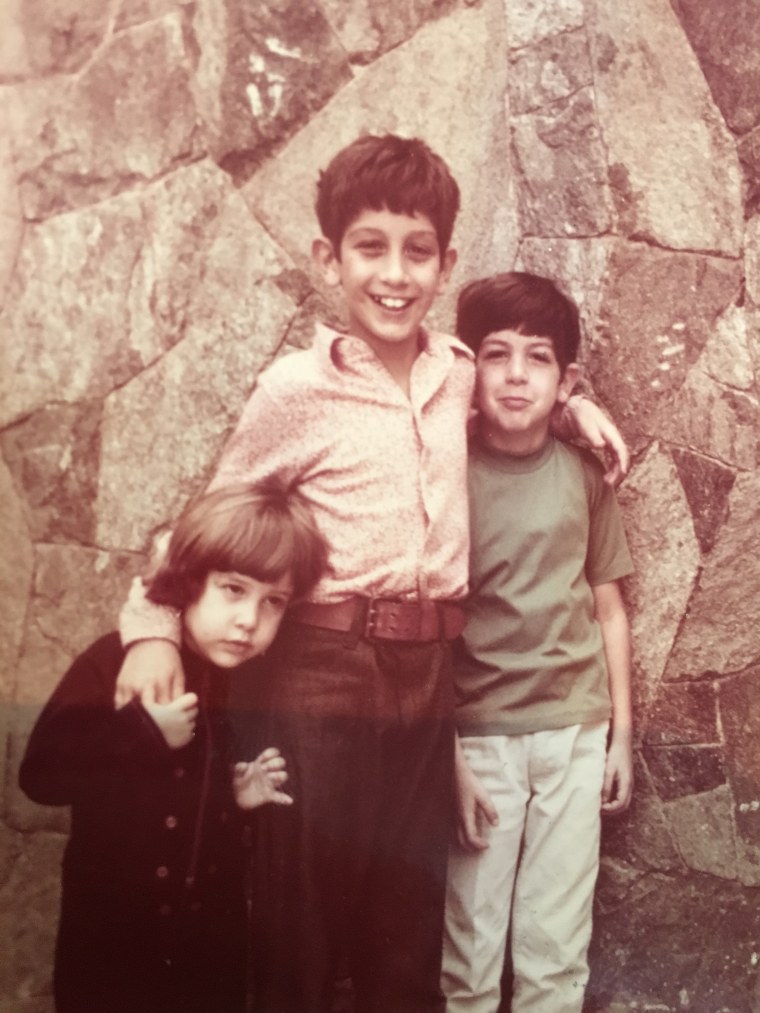 Actress Mercedes Herrero, who collaborated in the creation of "The Laramie Project," described the process as "pretty extraordinary."
"I came from the Stanislavski (acting) tradition," Herrero said. "Moisés was using this experimental form, not only gathering interviews, but also literally writing current events as they were happening. This was a new kind of theater to me, and it was mind-blowing." Herrero, who co-stars in House of Cards, added that working with Kaufman has made her "a more politically aware being."
"The Laramie Project," about the town's reaction to Shepard's brutal killing, went on to become one of the most acclaimed plays of the year, and one of the most-produced works of the decade. It has been performed worldwide, and is often used to educate people about homophobia and anti-LGBT violence. It was also made into an HBO film written and directed by Kaufman.
Judy Shepard, the mother of Matthew Shepard, told NBC News that "The Laramie Project" was very special to her. "I think everybody can relate to an actor who is on stage. The audience is seeing somebody who is like them," she said. "It brings home how differently we all feel about things, and how we respond to things."
"It (the play) is not specifically about Matt," Shepard pointed out. "But it shows how society looks when we don't accept each other for who we are. It shows what happens when we are at odds with each other for no reason."
Shepard said that she hears from people all over the country who have "come out" as LGBT after seeing or having been a part of the play.
"People say to me, are you a Latino writer? Are you a gay writer? Are you a Jewish writer? And I say yes to all."
"Moisés has absolutely moved the needle in terms of how people view bullying and hate crimes against LGBT people," said Shepard.
Kaufman and his theater company revisited Laramie to produce The Laramie Project: Ten Years Later in 2008.
In 2003, Kaufman directed the Pulitzer Prize- and Tony Award-winning play I Am My Own Wife on Broadway. Also on Broadway, in 2009 he directed Jane Fonda in 33 Variations, and Robin Williams in Bengal Tiger at the Baghdad Zoo in 2011. Kaufman's most recent Broadway show was a 2012-2013 revival of The Heiress, starring Jessica Chastain.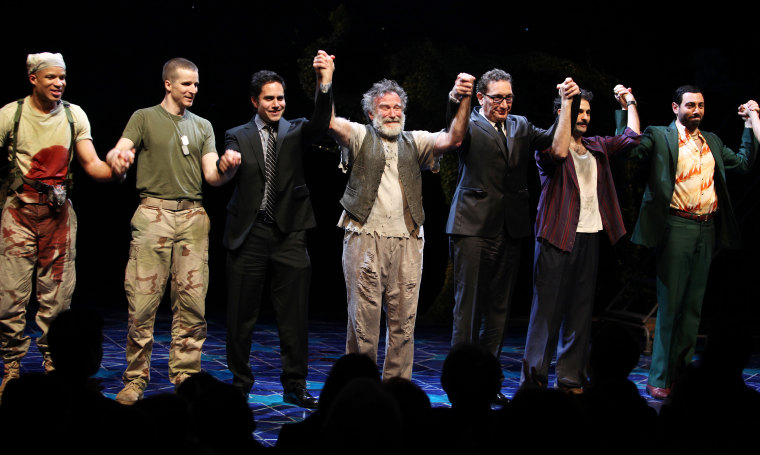 "He is a lovely person, with a really nice energy," said casting director James Calleri, who worked with Kaufman on "33 Variations."
"Actors seem to want to work with him a lot," said Calleri. "And he has very strong feelings about what the work should be."
The fact that Kaufman's work has dealt with controversial themes, Calleri stated, has contributed to its success in regional productions.
"His stuff has been very on-topic and present, which, if anything, has helped it have an impact outside New York, in colleges and in local productions. "The Laramie Project" has even been done in high schools."
Kaufman's plays have generated their share of controversy. When "The Laramie Project" was first being produced at colleges, there were protests from people who claimed it was being used to recruit students into homosexuality. Last year, Russia cut off funding for a production of "Gross Indecency" at the Moscow New Drama Theater because of its gay themes.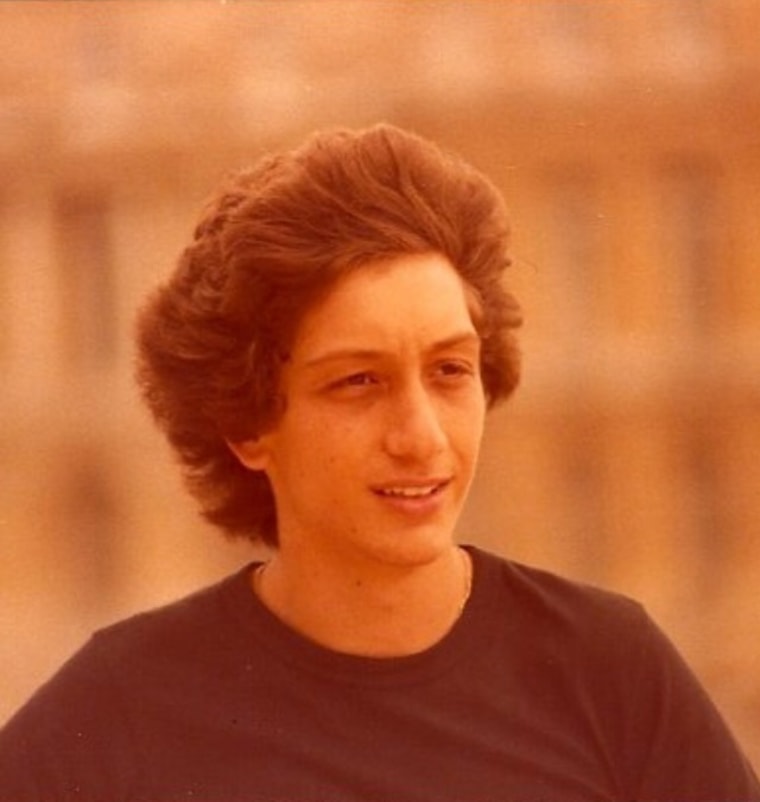 Kaufman is currently working on an adaptation of the opera "Carmen," and has several events planned for this fall. On November 7, Jane Fonda will host the 25th anniversary gala for the Tectonic Theater Project. The event will feature celebrities reading excerpts from Tectonic's plays, including The Laramie Project and 33 Variations.
On November 10, Kaufman will be presented with the American Artist Award by Arena Stage in Washington D.C.
The Artistic Director of Arena Stage, Molly Smith, said that she was proud to have known Kaufman for almost two decades. "I watched him in the initial stages of developing "The Laramie Project." I have been so moved by his combination of theater, social commentary, and political fervor in the projects he has taken on," Smith said. "He is a bold theater artist, and I think our audience loves that."
When Barack Obama signed the Matthew Shepard and James Byrd, Jr. Hate Crimes Prevention Act, Smith noted, the president had Kaufman there as a recognition of the impact of his work.
Smith also mentioned that Kaufman was "one of the most gracious and warm individuals you could ever meet."
Throughout his career, Kaufman has dealt with issues of identity. "People say to me, are you a Latino writer? Are you a gay writer? Are you a Jewish writer? And I say yes to all," he said. "If I am any good at what I do, then I'm a Latino writer and I am a Jewish writer and I'm a gay writer, and I'm a New York writer. And I'm a writer of all the things that I am as a human being."
Still, Kaufman said that LGBT youth continue to face challenging circumstances as they grow up. "Anyone who has ever had the experience of coming out will tell you that it is a process. It is a process for the person coming out, and for the people you are coming out to," he said. In his case, he explained, because his work dealt so publicly with issues of gender and sexuality, his parents had to learn how to deal with it.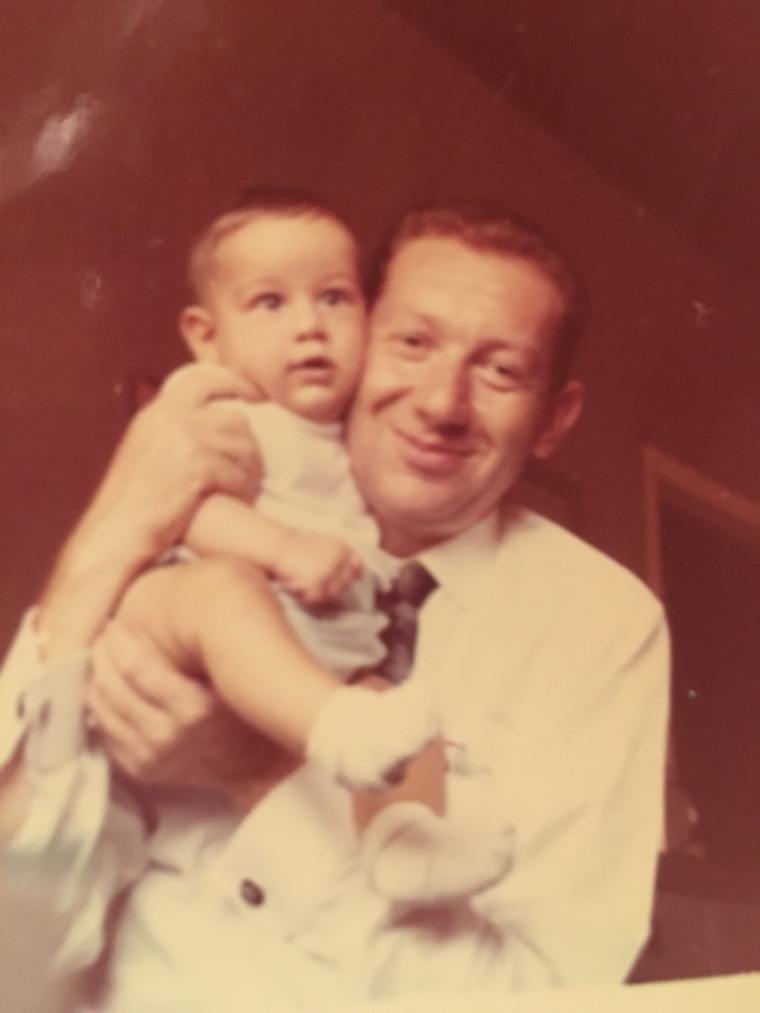 Although Kaufman describes his mother and late father as "very proud and supportive" of his work, he stressed that young LGBT kids often struggle with acceptance. "The question of whether things are getting better for LGBT youth is a complicated one," he said.
"On the one hand, yes, they are getting better. Having said that, there is an epidemic of bullying in high school, especially against LGBT kids," Kaufman continued, mentioning the high rates of suicide and depression among LGBT youth.
"So I think that yes, things are getting better," said the playwright. "But there is still a lot of work to do."