In my Ecuadorian American household we have New Year's Eve traditions that haven't changed much over the years; many of these are familiar in different countries.
Even though my parents have tweaked a few things from their homeland traditions and superstitions - now we also include watching the Times Square ball drop - most of our rituals have stayed the same. And, as silly as some may seem, they are what make traditions so much fun and makes our family what it is.
1. Running Around the Block With A Suitcase
Even though my parents left this tradition behind in Ecuador, they say it is a memory they will always cherish. When my mother was younger she would run around the block with an empty suitcase, in hopes it would bring her more travels to the new year. She blames her lack of traveling to the fact that she hasn't gone around the block with her suitcase since she has lived in the U.S.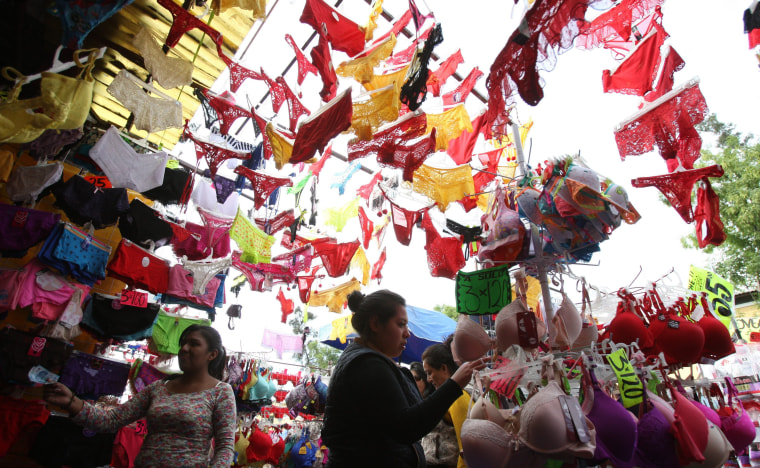 2. Wearing Green, Yellow or Red Underwear
According to my mother, which color of underwear one wears for New Year's Eve can make an impact on what's in store the rest of the year. Ever since I can remember by mom would buy me new yellow underwear to wear on New Year's Eve. She would get every family member a yellow, red or green underwear - yellow for good luck, red for love and green for economic prosperity. Now, to be safe I try and wear all three colors.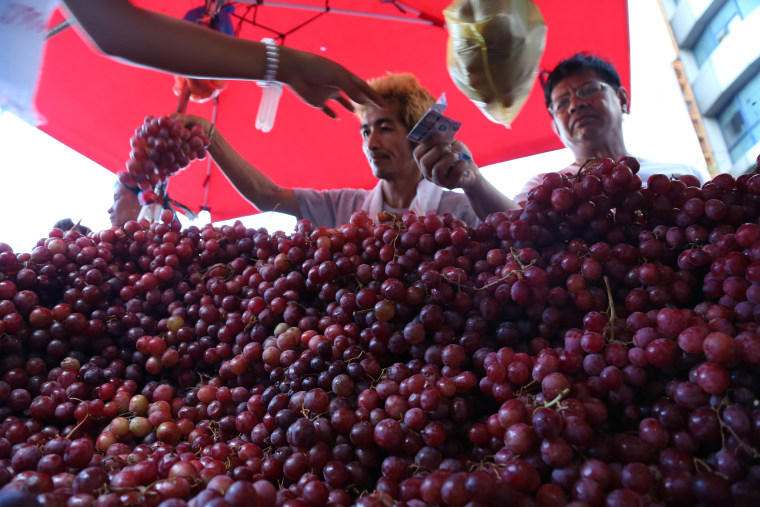 3. Eating 12 Grapes at Midnight
Every year my family stocks up on green grapes for New Year's Eve. My mom then separates 12 grapes in bowls for each family member. At midnight, we all eat the 12 grapes as fast as we can and make a wish for every month of the new year.
4. Burn An "Año Viejo"
In Ecuador, my cousins and uncles burn an "Año Viejo" (Old Year) that symbolizes getting rid of the past year. An "año viejo" doll is made out of wood shavings and dressed with different old clothes. The doll usually represents politicians, cartoon characters, someone the family dislikes and sometimes, as a joke, even a family member. The doll is then burned at midnight and the parties begin. Sometimes my family members even create a mock last will and testament for them. Last year, my family chose to dress up the Año Viejo as my uncle.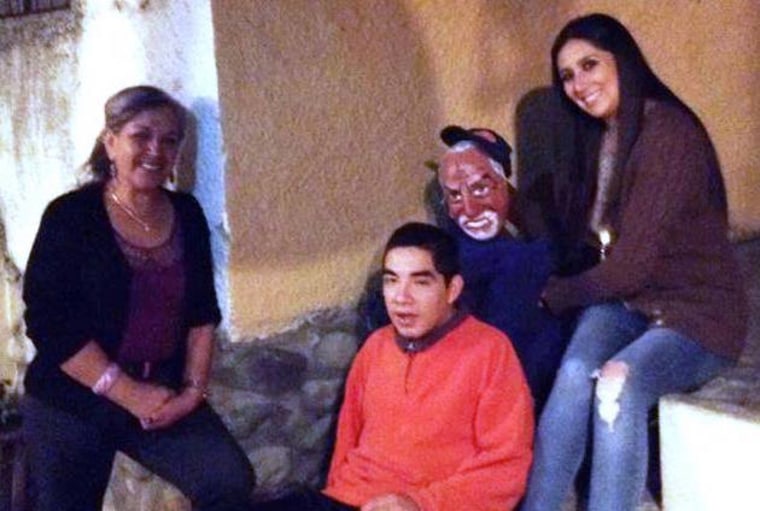 5. Cleaning the House
On New Year's Eve, my mother wakes up very early and starts cleaning every inch of the house. She often plays really loud music, in hopes to wake us all up to help her. Having a clean house for the new year means a fresh start. As well as having a clean house, she makes all of us wash all our clothes.
6. Pocketful of Lentils
My tía (aunt) and my older sister run around the living room on New Year's Eve, giving us all a handful of lentils to put in our pockets. The lentils are to bring an "abundance" of great things to the new year. My mom usually then grabs the lentils and puts them in a bag and keeps it in her drawer for the rest of the year.
7. Money In Hand At Midnight
As my tías are passing around the lentils, each family member grabs a dollar bill and puts it in their hands. My mom hands the younger member of the family a dollar bill as well. My family believes that having money in our hands means we will see economic growth in the new year.
After my family and I have completed all these traditions and the clock has finally hit midnight, we hug and kiss each other and then dance the night away. It may all seem a bit goofy, but I wouldn't have it any other way.
Feliz Año Nuevo!