While he was growing up along Florida's east coast, Misael Rangel's immigrant parents were working hard to provide for their family. His father picked oranges and other citrus fruits and his mother worked in the packing fields. Their long days of physical labor often led to a kind of improvised childcare.
"My mom would have to find people to take care of my siblings and me," said Rangel, 20, now a college student. "That was hard. They didn't know a lot of people who weren't working like they were, so the options were limited." One time, he recalled, he and his brother stayed with a neighbor who locked them in a room for hours without food because they misbehaved.
Fortunately, Rangel's parents heard about the National Migrant and Seasonal Head Start Program and enrolled him in it. The program provides children up to age five with a safe learning environment, and prepares them for the transition to public school.
Active in 38 states, the program seeks to ensure that the children of those who put food on our tables are just as ready for school when they begin kindergarten or first grade as any other American child.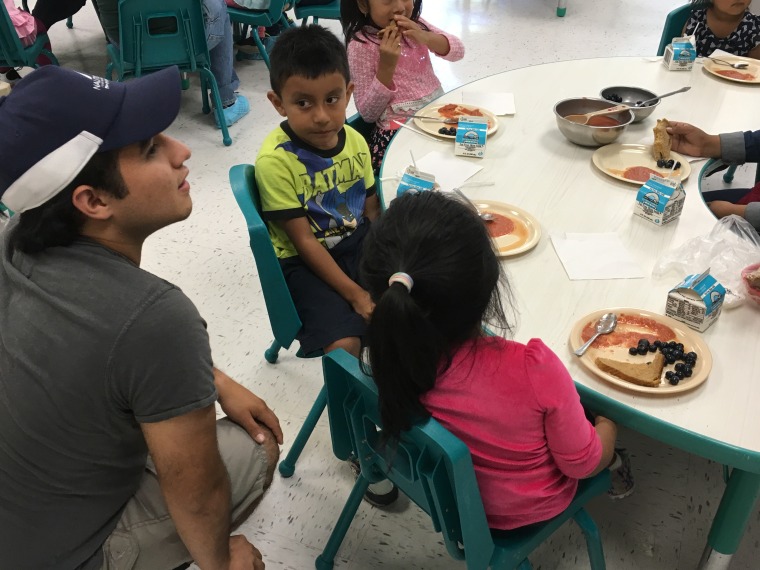 Looking back, Rangel believes that his family found the Migrant Head Start program at the perfect time.
"My parents came here from Mexico. They didn't have ties or roots here, but Migrant Head Start brought them into the educational system," he said. "They had meetings with the instructors to learn how important school was for their kids' futures."
It was partly because of Migrant Head Start that his mother decided to keep the family in one place, instead of following different crops through different seasons and states.
According to a 2015 Department of Education report, every year 4 million children enter kindergarten in the U.S. But not all kids start school equally prepared to succeed. While Latinos are the largest minority group in the United States, making up a quarter of 3- and 4-year-olds, Latinos demonstrate the lowest preschool participation rates of any major ethnicity or race.
This inequity is even more pronounced among the children of migrant and seasonal agricultural workers.
The typical migrant family has long hours, works under harsh conditions, and endures everything from extreme heat to exposure to pesticides, notes Cleofas Rodriguez, Jr., executive director of the National Migrant & Seasonal Head Start Association (NMSHSA). He likes to remind people that migrant workers are, in fact, a skilled work force that ensures our country has a secure food supply.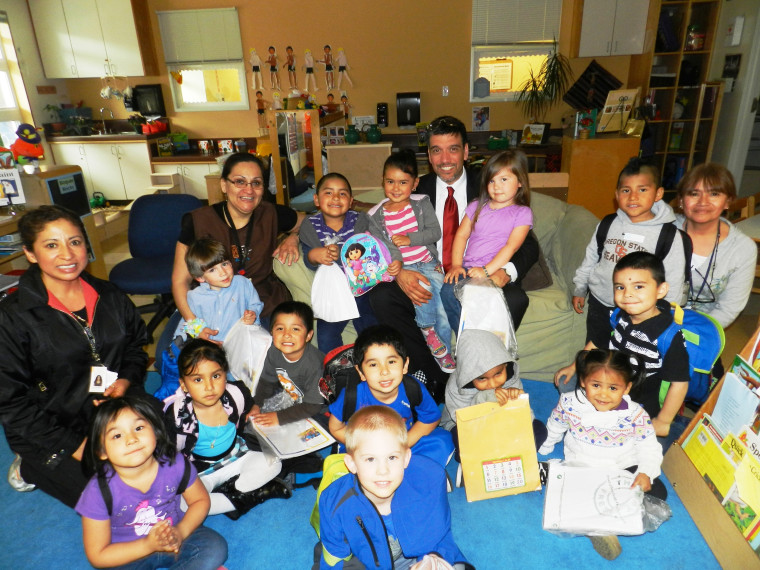 NMSHSA data shows that there are about 4.5 million farm workers and their families in the U.S. Forty-two percent of these workers are migrants, meaning they travel significant distances to work for different agricultural employers. Department of Labor statistics indicate that most farm workers earn between $10,000 and $12,000 a year, with no health benefits. The majority of such workers, studies have shown, are Latino.
"Our program is committed to ensuring that their youngest kids have a safe early learning environment," said Rodriguez, whose parents once worked in the fields. Migrant families are sometimes forced by circumstances to make harsh choices about child care, Rodriguez explained, including leaving young children in the care of an older sibling, leaving them alone in a vehicle, or sometimes bringing them along to work.
RELATED: Is Head Start Working for Low-Income Latino Kids? Depends on the State
Migrant Head Start offers services to over 32,000 students, with a focus on their educational, health, nutrition, and social needs. It differs from other Head Start programs because it includes a requirement that families be working in order to qualify for services. "No one can say that these families are getting a free handout," Rodriguez said. "These are working people."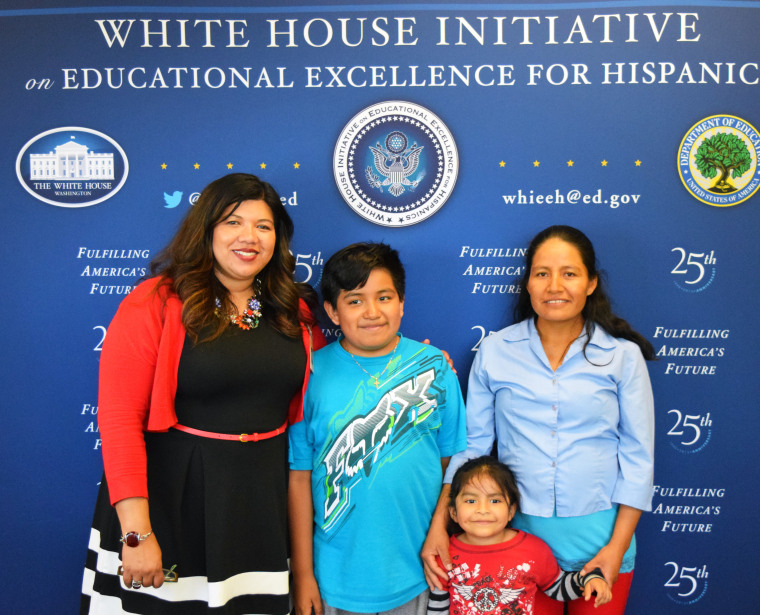 Migrant Head Start also requires parental involvement.
Most funding for Migrant Head Start comes from the federal government (80 percent), with the remainder picked up by local communities (20 percent). Under the Plyler doctrine – the Supreme Court case that established that all children have a right to public education – Migrant Head Start serves children regardless of immigration status.
Still, it is at times difficult for Migrant Head Start workers to convince undocumented parents to engage with a government program, even one that helps their children.
RELATED: Latino Educators Stress Making Early Childhood Education A Priority
Rodriguez is aware that funding and support for Migrant Head Start could be different under the Trump administration. "We are going to really build our case," he said. "It will be a challenge, but we are ready for it."
One migrant parent, "Lety" (she requested that her last name not be used) told NBC News in Spanish that the Migrant Head Start program was "excellent."
The mother of five children, Lety said, "There are different classes, they learn numbers, their ABCs, all kinds of things. It was important to me that I knew that they wouldn't fall behind once they started regular school."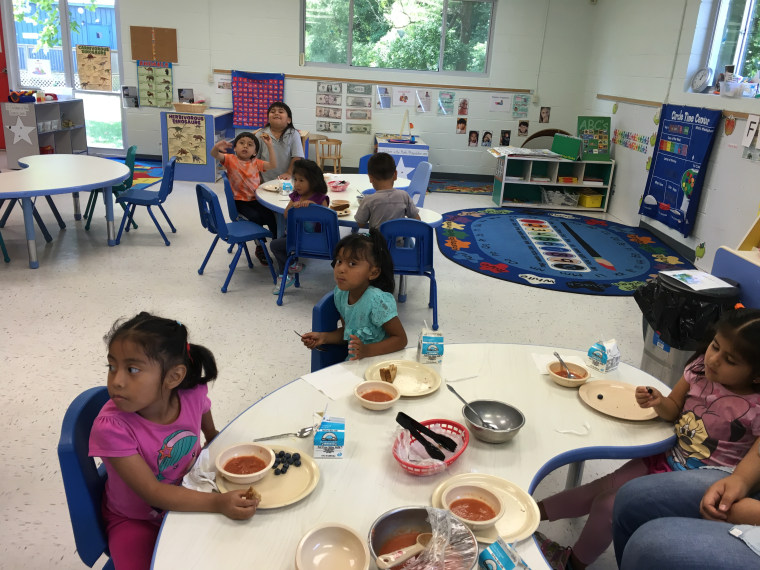 Lety, who works picking peppers and lettuce in New Jersey, said that she wants her kids to have the chance to study and perhaps become teachers, lawyers or doctors. She wants them to have "un trabajo mejor que el mío; a job that is better than mine," and is grateful for the Migrant Head Start program.
This year, the National Migrant & Seasonal Head Start Association teamed up with the White House Initiative on Educational Excellence for Hispanics, part of the Department of Education. Together they presented Migrant Voices, a series of public forums held in Oregon, California, and Washington State designed to elevate the voices of migrant families.
RELATED: Billionaire couple donates $10 million to Head Start programs closed by U.S. government shutdown
"We wanted to put a national spotlight on this community for parents and kids," said Alejandra Ceja, director of the White House initiative. "Programs like Migrant Head Start are anchors in their communities, and it was important to us to put an end to the myth that Latino parents don't want to get involved in their kids' education."
The Migrant Voices events brought together parents, students, educators, and community leaders said Ceja, whose own father started off in the fields.
"It is simply not true that Latino parents are not engaged; our events were in the evenings and people showed up after a long day's work," she said. "And we had many dads show up – not just moms – who said they wanted to be advocates for their kids at school. The interest in education from fathers is not a narrative we often hear about in our community."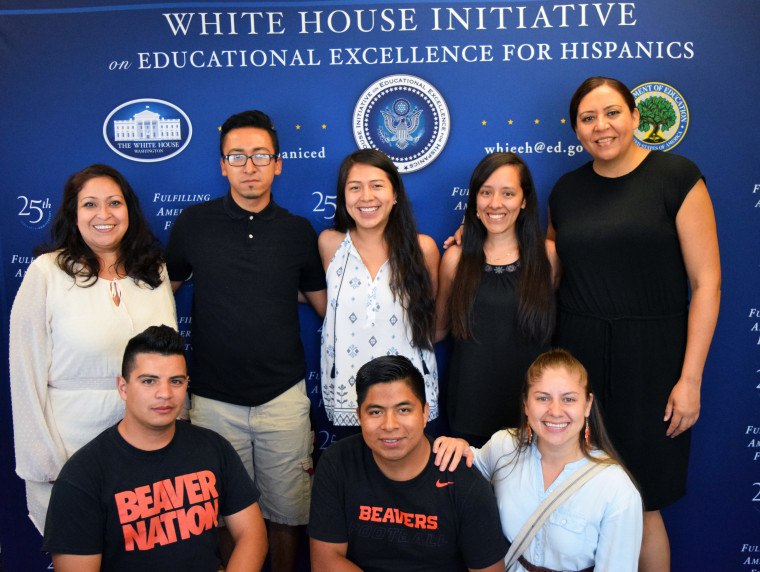 At the Migrant Voices forums, one of the common issues from parents would likely be familiar to other American parents: bullying. Many migrant parents were unaware that their local schools offered or were required to offer translation services to help them deal with such concerns.
The enthusiastic turnout at the Migrant Voices forums did not surprise Ceja. She believes that if you give migrant parents culturally relevant tools and access, they will support what it takes to make their kids to succeed.
"These are people who are doing hard labor, and they are proud of their work," Ceja said. "I wish that more people, especially at holidays like Thanksgiving and Christmas, would consider where their food comes from. I hope that when people walk into Whole Foods or Trader Joe's, they think about who is harvesting their food."
For Misael Rangel, his early participation in Migrant Head Start proved beneficial in later years. He recently came to Washington D.C. as part of NMSHSA's internship program, open to college students who are alumni of Migrant Head Start.
"It was a life-changing experience, being in D.C.," said Rangel, who interned with a media company. "I realized that people like me, we have to do something to help our communities. I hope that someday I can be like a beacon to my community, to my brother's kids, to my friends' kids, to show them that they can succeed academically, and professionally."
"If it weren't for these programs," Rangel adds, "I could be out in the fields with my dad, picking oranges. So these programs did nothing but help me."