"Lights up on Washington Heights!" Lin-Manuel Miranda proclaimed in a new video message posted Thursday. Delivered in his signature rap style, the "Hamilton" star announced a worldwide digital casting search for people to join the film adaptation of his Tony-winning musical "In the Heights."
"I've got all these roles someone was made to play," Miranda rapped, adding he was looking for people to represent his community.
The deadline to submit an audition is Nov. 7. Filming is set to begin in New York City next summer.
Set in the predominantly Latino Washington Heights neighborhood of Manhattan, where Miranda grew up, "In the Heights" follows the lives of several characters all dealing with issues of family, love, and community as gentrification begins to take hold.
The film, directed by Jon M. Chu, is scheduled for a summer 2020 release. Earlier this month, Miranda's "Hamilton" co-star Anthony Ramos ("A Star is Born") was announced as the lead.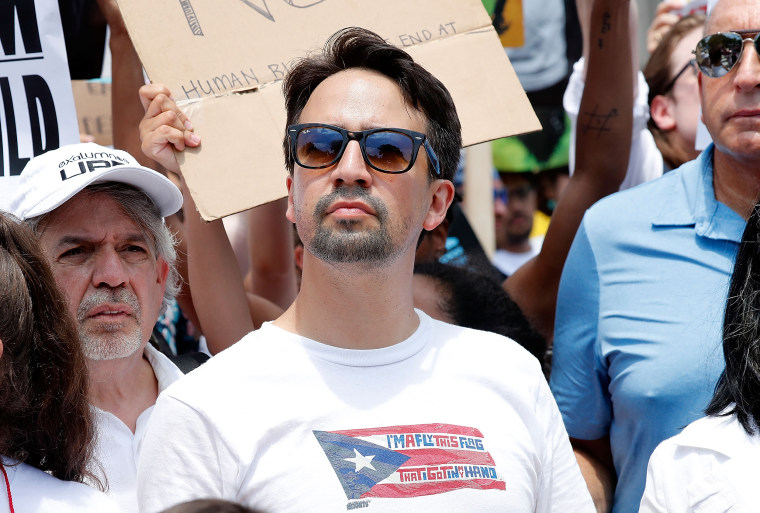 Chu held a similar casting call for "Crazy Rich Asians," which invited people to submit videos on Facebook, Twitter, and YouTube to be considered for a role.
"We really just wanted to open up the process because we know how hard it is to get in the door," Chu said in a video announcing #CrazyRichAsiansCasting. Of the thousands who submitted videos to Chu and his team, three were chosen to be part of the film.
"In the Heights," written by Quiara Alegría Hudes with music and lyrics by Miranda, opened on Broadway in 2008 after a 2005 tryout in Connecticut and an Off-Broadway run in 2007. It was nominated for 13 Tony Awards, winning four including Best Musical. Since the production closed on Broadway in 2011, "In the Heights" has been staged globally with various translations, including Spanish and Dutch.