Lionel Messi is back for Argentina.
The Argentinian superstar is coming out of his brief retirement to play once again for his beloved country of Argentina.
Unable to stay away from the shirt that has brought so much joy to his life, according to ESPN, Messi officially confirmed today after meetings with Argentina's new national team coach that he would be returning to his blue and white colors.
"I seriously thought about leaving, but my love for Argentina and this jersey forced me to return."
Many Argentina supporters were upset after Messi announced he would be leaving the team after their tragic loss to Chile in the 2016 La Copa America Final.
RELATED: Latino Soccer Fans React to Chile's Triumph, Lionel Messi's Heartbreak
This was Argentina's second consecutive loss to Chile in La Copa America and their third consecutive final loss.
Argentina lost to Germany in the finals of the 2014 FIFA World Cup after Mario Gotze from Germany scored a late overtime goal that broke the hearts of the Argrentinian faithful.
RELATED: Soccer Icon Diego Maradona Joins Those Defending Lionel Messi
With a few months to think on his own away from Argentina, Lionel Messi not only kept his new beard but bleached his hair and scored numerous goals with his club team FC Barcelona.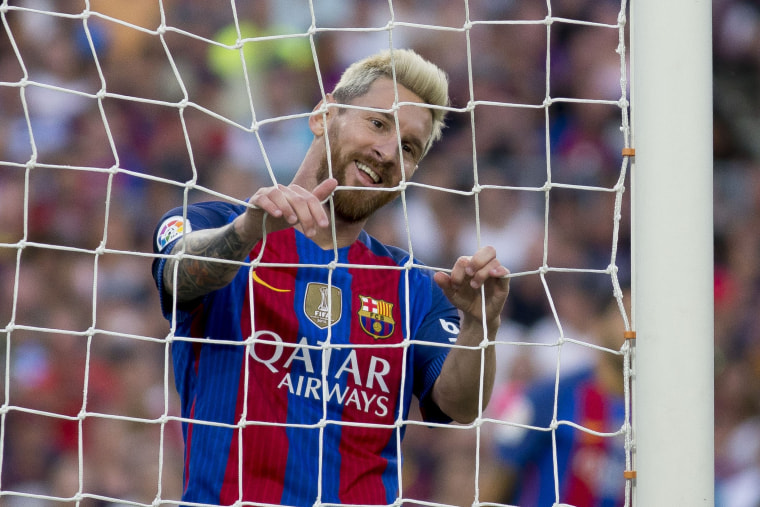 Messi has decided to look past the problems with the Argentina Football Association and mentioned he would rather be on the inside trying to fix them than on the outside criticizing them.
I love my shirt and my country too much. - Lionel Messi
Feeling the love from his supporters, Messi witnessed thousands flock into the streets of Argentina with signs asking him not to leave, and statues of him going up around the country.
"I want to thank all the people who wanted me to continue playing with Argentina. Hopefully we'll give you some joy soon."