With the holidays upon us, what better gift than a book?
Since I have plenty of young nieces, nephews, and godchildren, I tend to choose a seasonal favorite like Rudolfo Anaya's Farolitos of Christmas (Museum of New Mexico Press), Pat Mora's A Piñata in a Pine Tree (Clarion Books), and Gary Soto's Too Many Tamales (Puffin Books).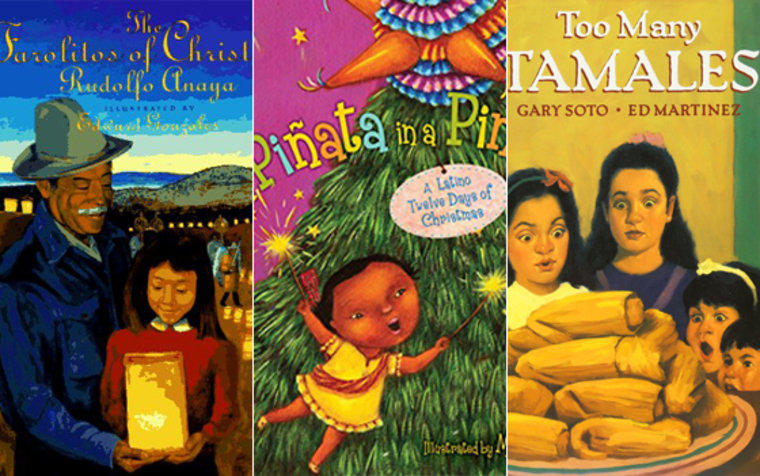 But now a few of my beloved readers are all grown up and their interests have matured. So I asked twelve of my favorite writers what books they're giving away this year and why.
Here is what they had to say: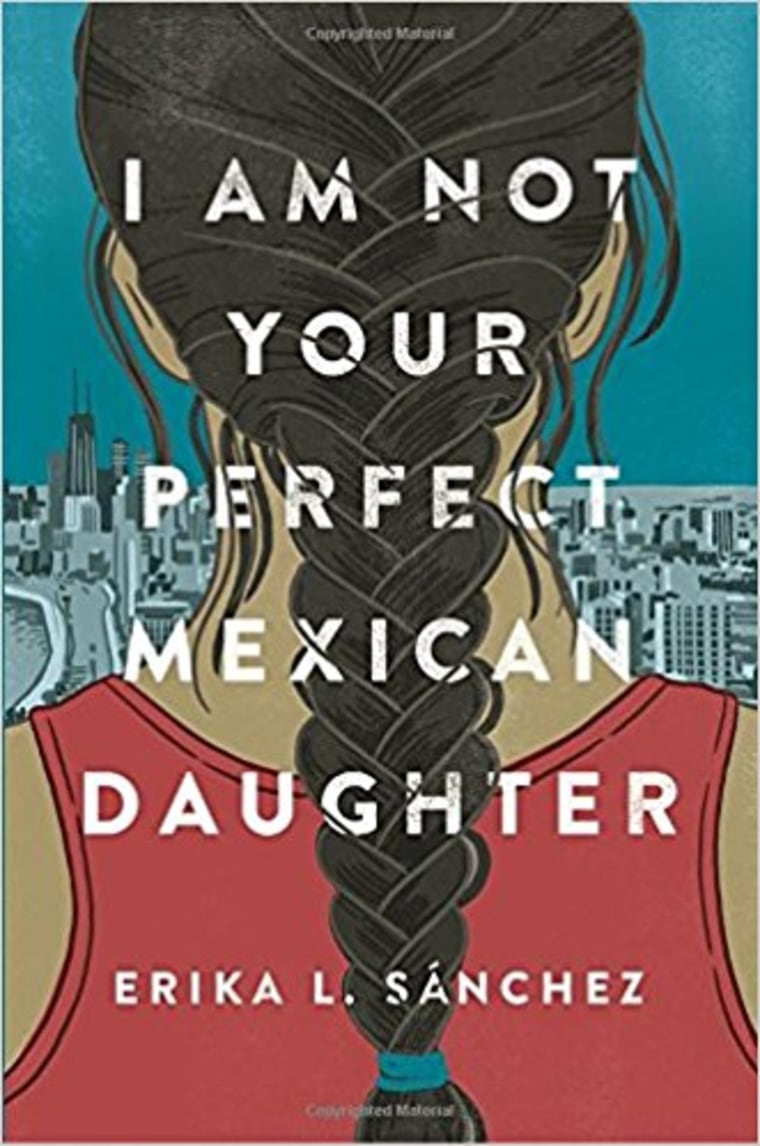 "I am absolutely going to gift Erika L. Sánchez's I am Not Your Perfect Mexican Daughter (this book was a finalist for the prestigious National Book Award for Young People's Literature) this holiday season. It's a book that will speak to both Latinx young people and anyone who has felt the pressure to be someone other than who they are."
--Ada Limón, author of four books of poetry, most recently Bright Dead Things.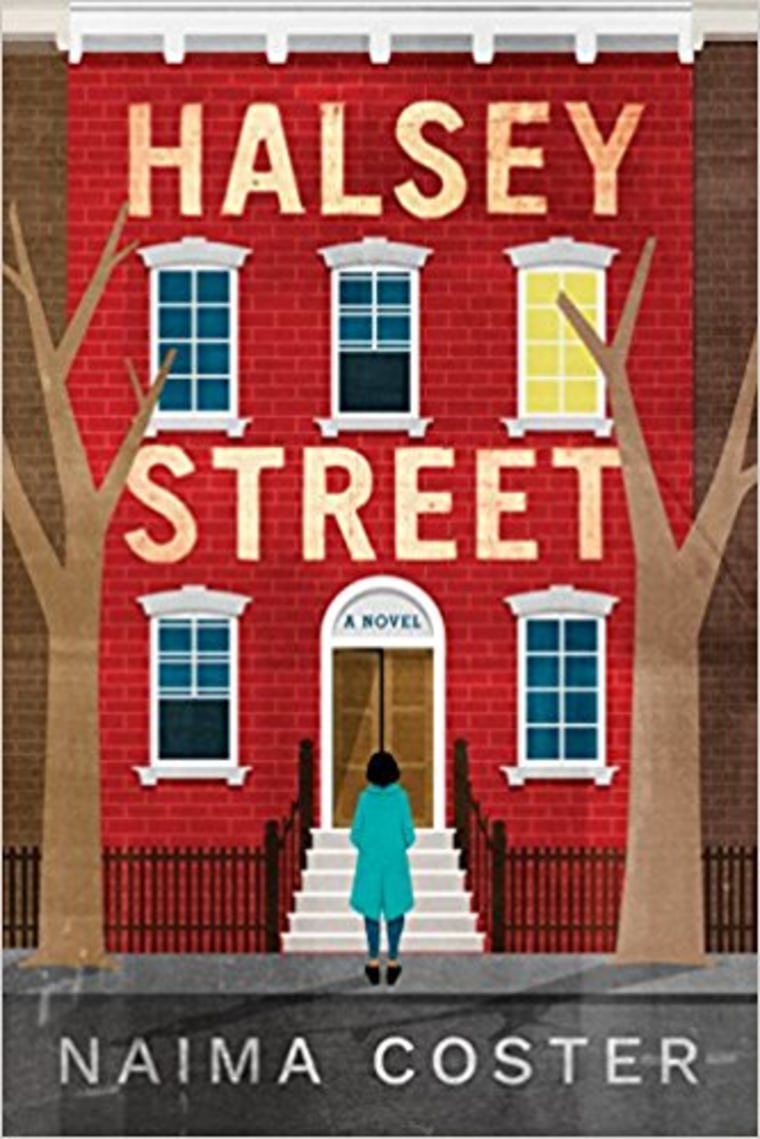 "I'll be giving Naima Coster's new book Halsey Street for some of the women in my life who love family dramas. The protagonist is one that would resonate with all readers who have at one time in theie lives had to sacrifice what they wanted to do to care for a loved one. It's no wonder that Kirkus gave this absorbing and beautifully written novel about a Dominican family in Brooklyn a starred review!"
--Angie Cruz, editor and author of three novels, including Let It Rain Coffee.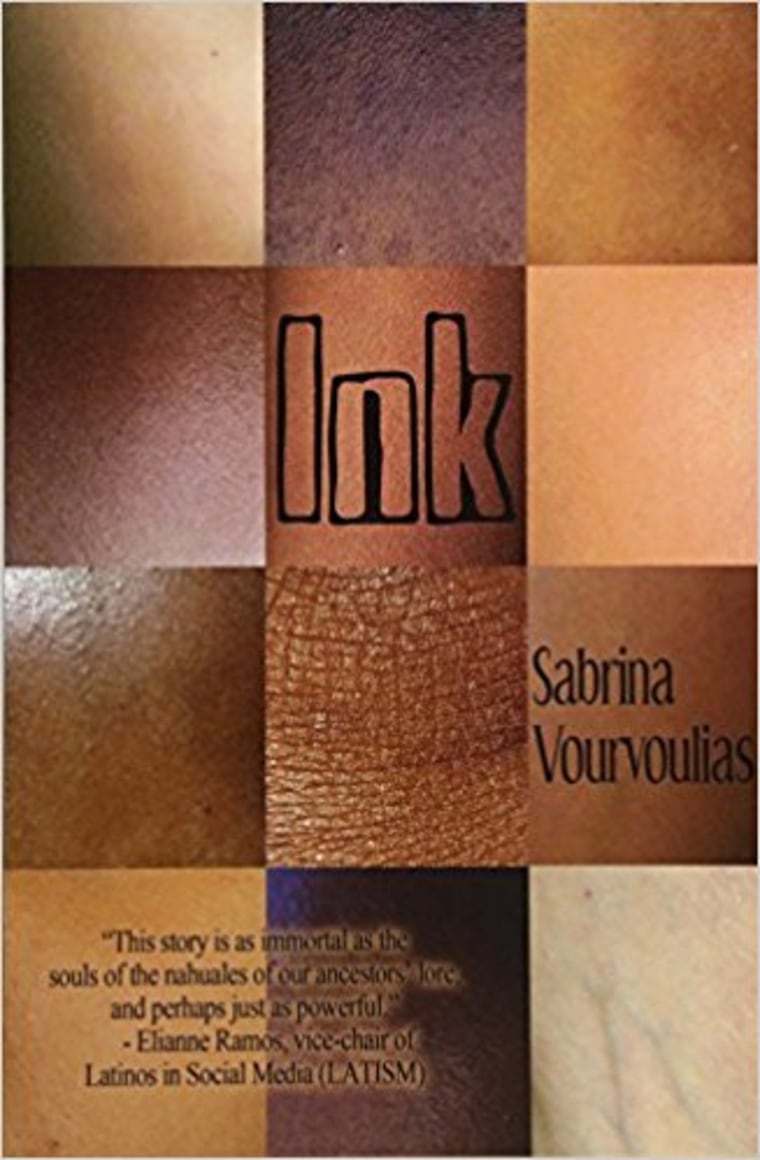 "The novel Ink, by Latina author Sabrina Vourvoulias, was published in 2012 but is more disturbingly relevant every day, as it envisions a not-too-distant future in which "inks" (immigrants or children of immigrants, even if US citizens) are required to be branded with an identification tattoo. The novel is also a great example of the exciting, politically engaged literature that small presses are discovering and promoting."
--Rosalie Morales Kearns, founder of Shade Mountain Press, author of Kingdom of Women.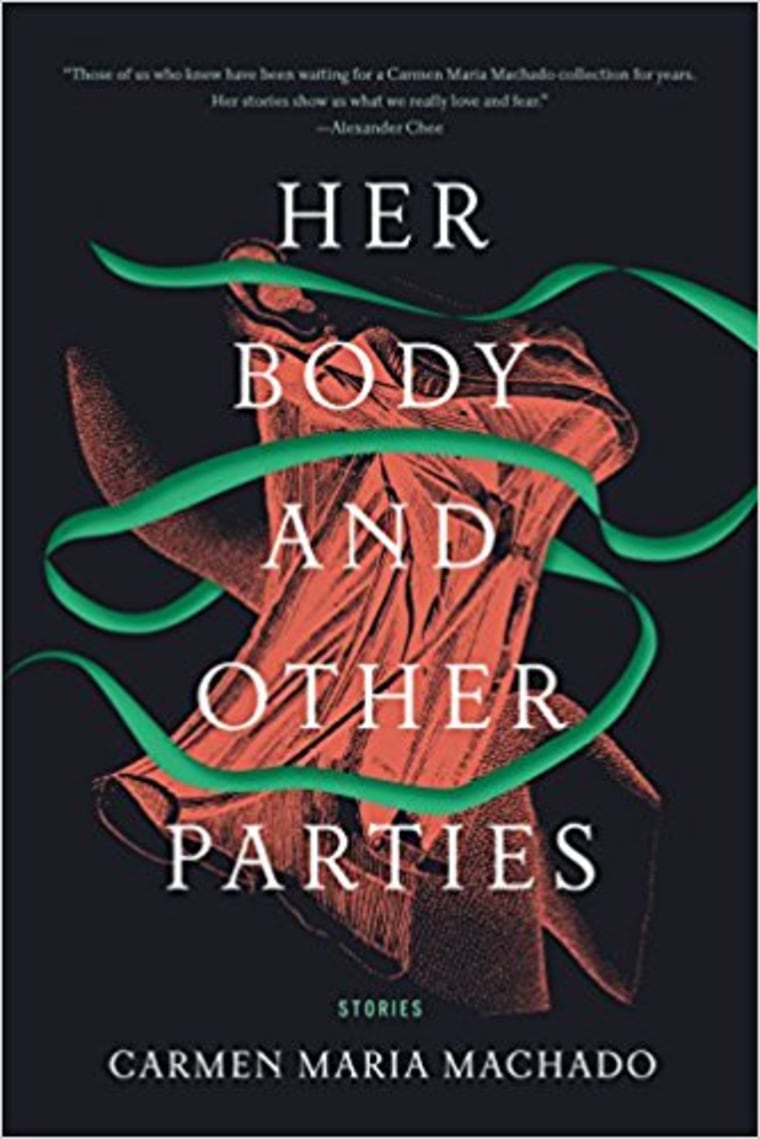 "I'm currently reading Her Body and Other Parties, (this short story collection was a finalist for the National Book Award), perfect for the feminist in your life. Actually, perfect for anyone who likes to read. Carmen Maria Machado is a singular talent; the way she mashes up elements of magical realism, sci-fi, and pop cultural critique is impressive and so relevant to our strange historical moment. Also, the book is hella funny."
--Erika L. Sánchez, author of Lessons on Expulsion and I Am Not Your Perfect Mexican Daughter.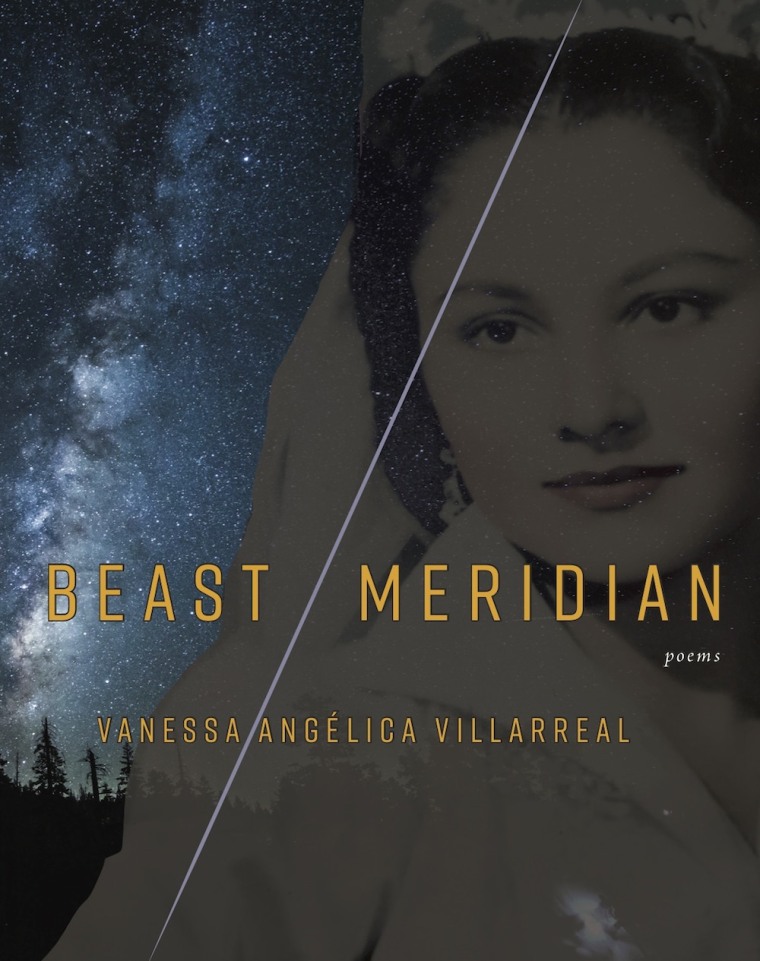 "I'm giving Beast Meridian by Vanessa Angélica Villareal because it teaches readers how to honor their ancestors, to be proud of them, to depict them through an honest and loving lens. There is much love in this book, but it also navigates a Nepantla of sorts, a Nepantla defined as a "tierra entre medio" where "transformations occurs." She is proud of her family, she shows us her family through photos and poems. Each poem acts like a photograph, intimate, raw, and unscripted."
--Javier Zamora, author of Unaccompanied.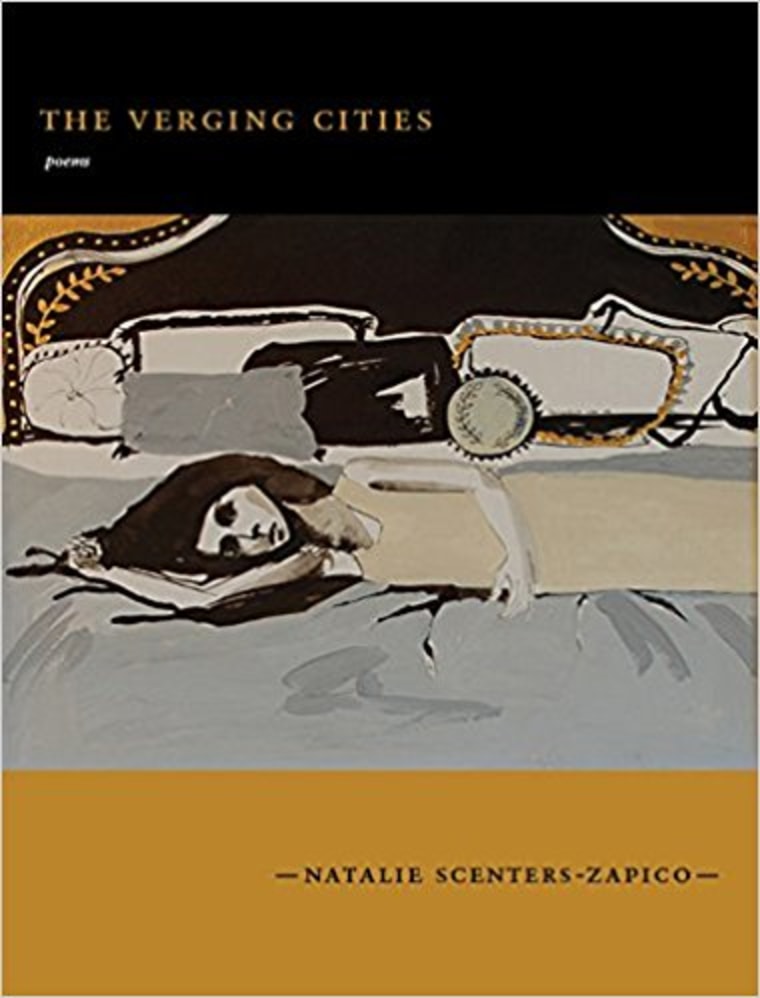 "The place where land and road meet, her body collapses," writes Natalie Scenters-Zapico in her lush debut collection of poems, The Verging Cities. She makes the brutalities of the U.S.-Mexico border as intimate, visceral, and haunting as anything I've read. Scenters-Zapico's second book is forthcoming from Copper Canyon, but if you get The Verging Cities, you can say you knew her when."
--Joy Castro, author of numerous books, most recently How Winter Began.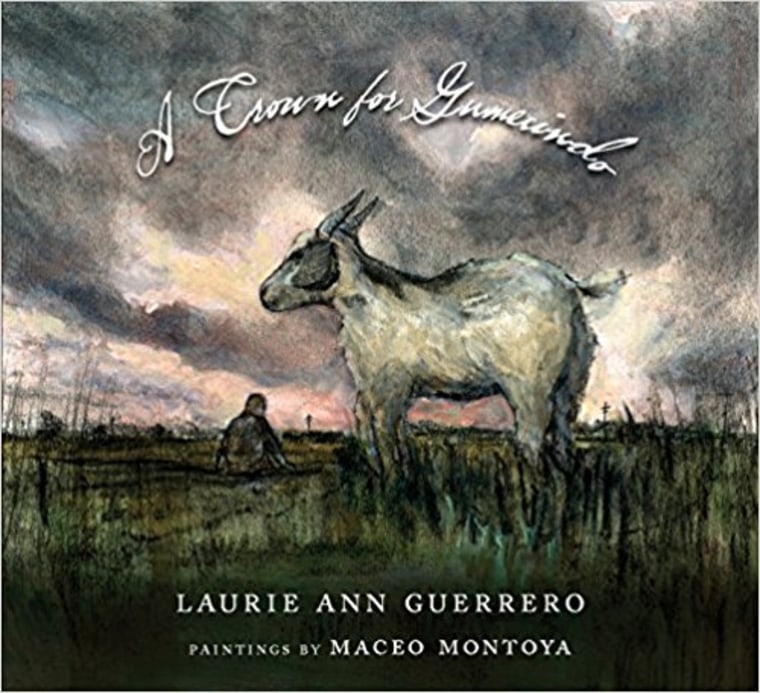 "Laurie Ann Guerrero's A Crown for Gumecindo is a breathtaking, book-length crown of sonnets written in tribute to (and communication with) the poet's deceased grandfather, Gumecindo Martínez Guerrero. Imagistically brilliant and astoundingly crafted (Guerrero takes after her grandfather, a master wood craftsman, in this way), the poet collaborated with the visual artist, Maceo Montoya, whose 15 charcoal and acrylic paintings were made in response to Guerrero's crown. From the paintings to the poems to the beautifully personal author's photo, this book is a profoundly special work. Guerrero writes an emphatic song of love, despair, and lasting, a song which hums with the details of a life and place shared with her grandfather."
--Aracelis Girmay, author of three poetry collections, most recently The Black Maria.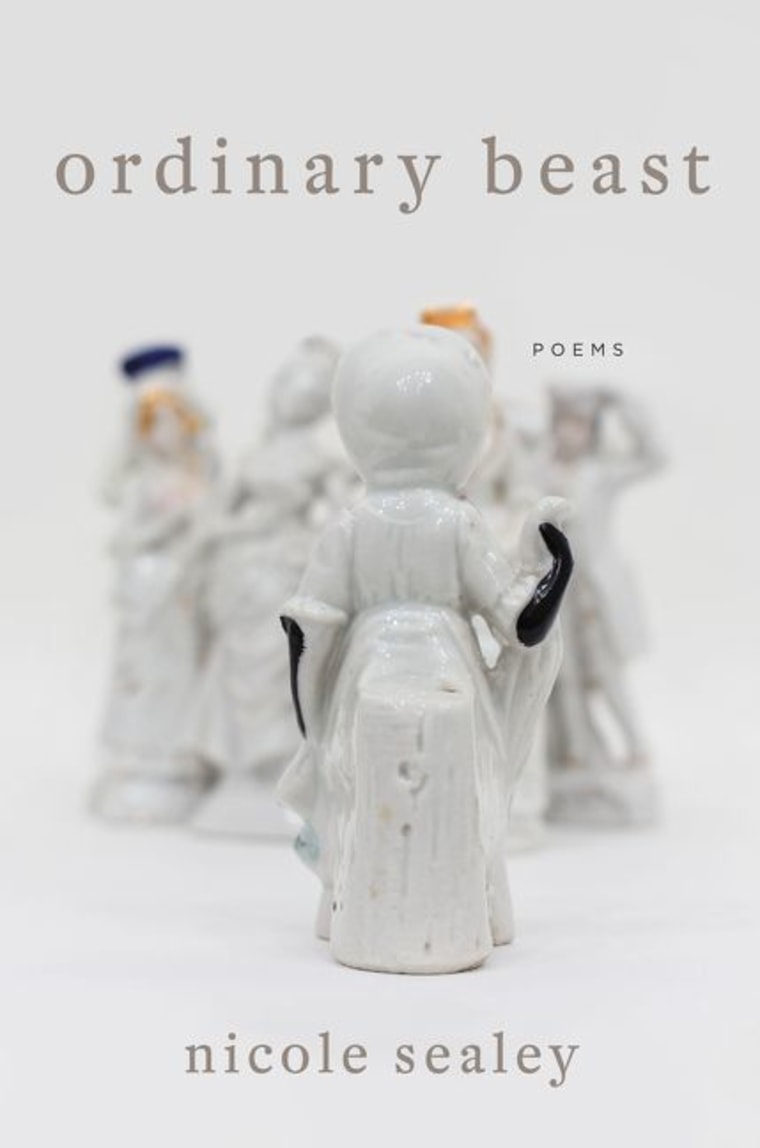 "I have two: Ordinary Beast by Nicole Sealeyand Beast Meridian by Vanessa Angélica Villareal. Among gods, birds and stars, but firmly planted on Earth and its flawed inhabitants, two debut poetry collections—Beast Meridian by Vanessa Angélica Villareal and Ordinary Beast by Nicole Sealey—circle and defend memory and perception as embodied truth. With daring invention and re-invention of forms, Sealey and Villareal confront the historical and everyday enactments of violence upon racialized, queer, and female bodies, as well as the accumulative effects of trauma, made strikingly visceral."
--Rosa Alcalá, author and translator, most recently of the collection of poetry MyOTHER TONGUE.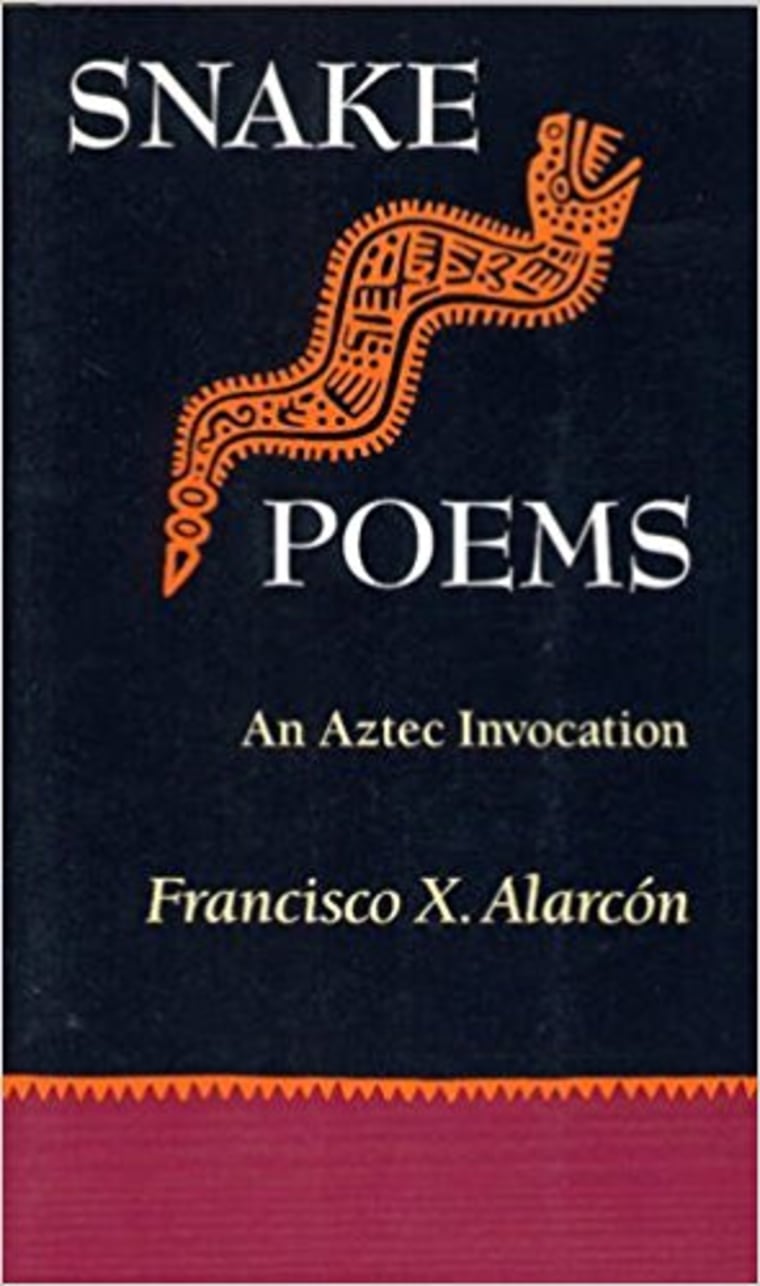 Snake Poems: An Aztec Invocation by Francisco X. Alarcón is a paradigm-shift book. It unlocks the meanings of Latinx Poetics, shapes a Nahuatl vision of the word as a "spirit book" and as a "symbol battle" with the powers-that-be, and it presents a mega-aesthetics on the deeper meanings of "translation." It provides the interconnections of Word, Culture & Power and Love."
--Juan Felipe Herrera, former Poet Laureate of the United States, author of numerous books, including Jabberwalking, forthcoming with Candlewick Press.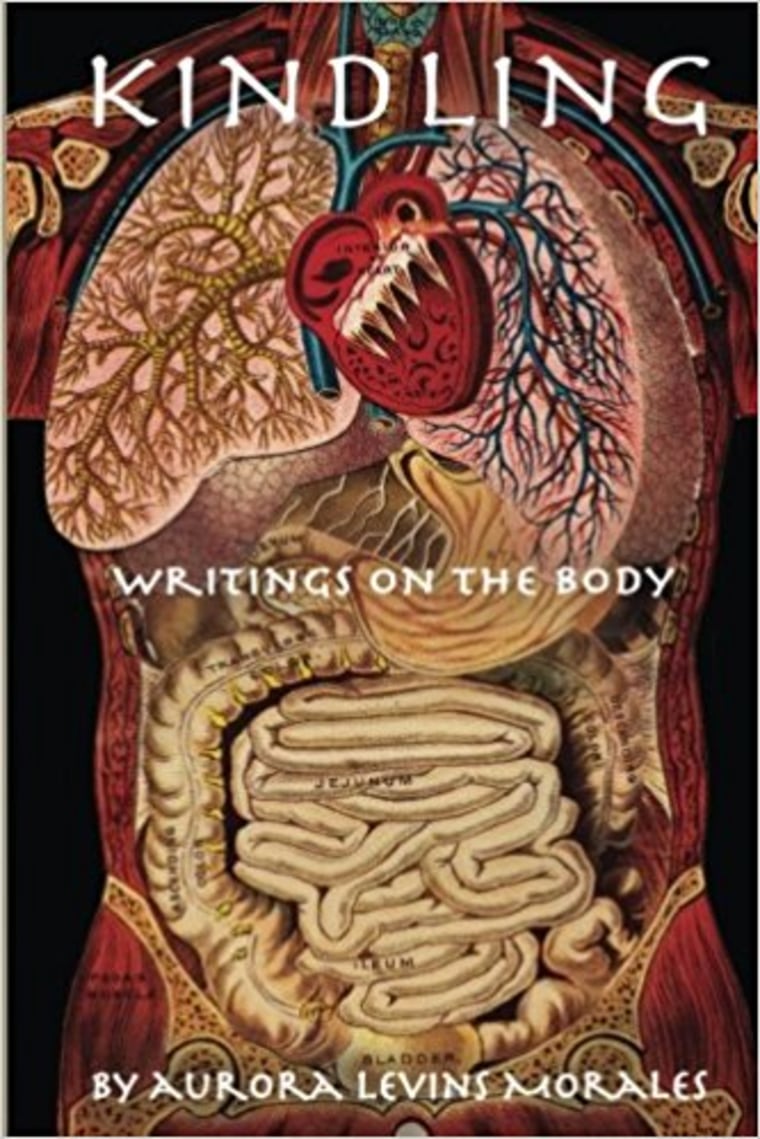 I'm gifting Kindling: Writing on the Body by Aurora Levins Morales because it has meant so much to me in exploring the intersections of being Boricua, epileptic, and queer. I gave it to my mom a few years ago and we both cried as we bonded and worked through personal, family, and social histories of neurodiversity, chronic pain, physical and mental illness, diaspora, environmental struggle, creative survival, and resistance to colonialism. Levins Morales has been a key figure for Puerto Rican/Latina feminism since her appearance in This Bridge Called My Back, and Kindling's mapping of the borderlands between body and brain seems to me a new and beautiful way of approaching our unmanageable identities. The interplay between personal essay and poetry is typically dazzling, as the book summons everything from Afro-Puerto Rican bomba music to the ghost of Anzaldúa in the alternative medicine of its blazing language.
--Urayoán Noel, poet, author of, most recently, Buzzing Hemisphere/ Rumor Hemisférico.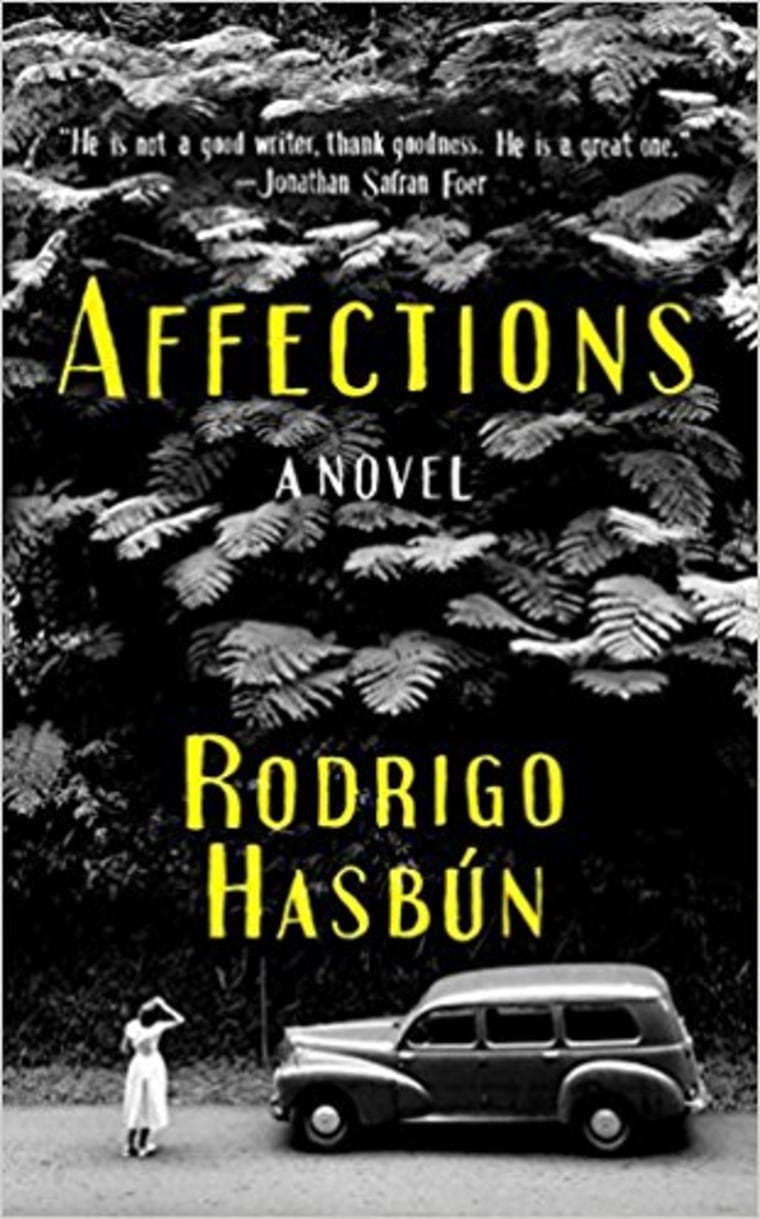 "Rodrigo Hasbún's novel Affections can do what so few writers can—lay bare the multitudes of each character within any given scene so that there isn't just one story taking place, but many stories that feed into the current of the narrative arc. I think Hasbún's writing is some of the most timely and important writing in America today. Not because it's overtly political, but because it's incredibly humanistic. There's a great deal of empathy and truth in Affections. But moreover, there's a great deal of good writing. Affections breaks wide open our American concept of the novel, or rather brings the form back to the definition of that very word—something new."
--Daniel Peña, author of the forthcoming novel Bang.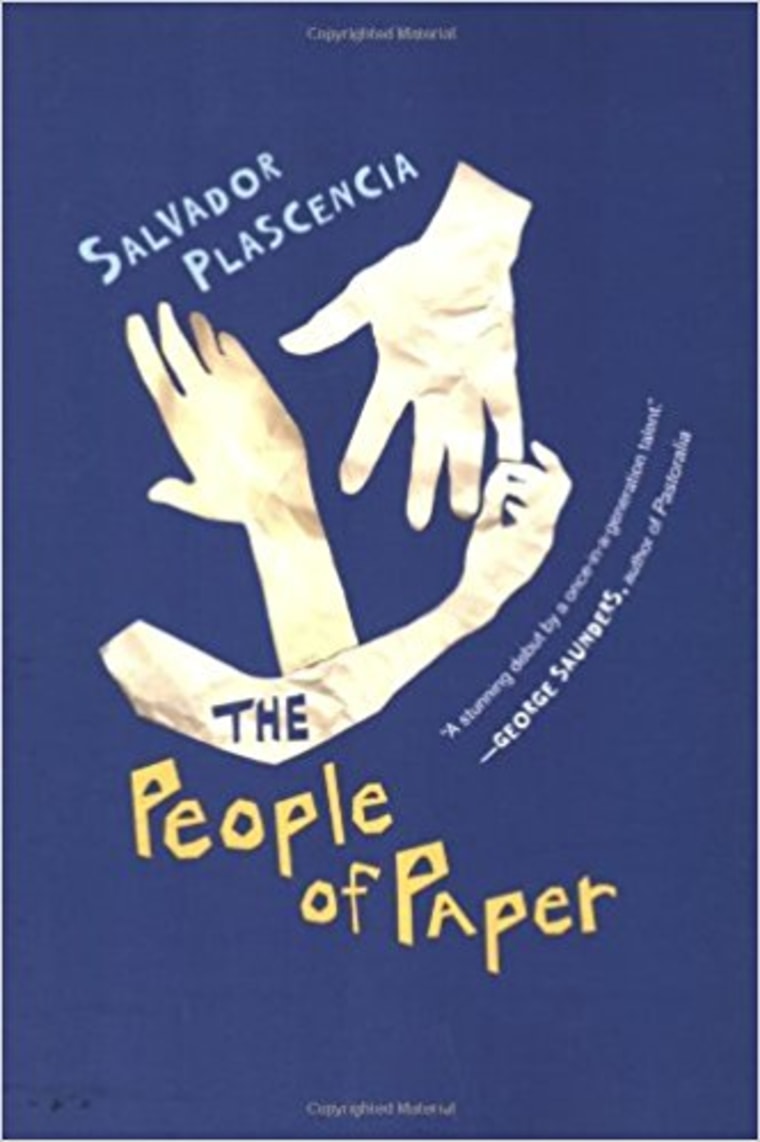 "This holiday I'll be gifting Salvador Plascencia's The People of Paper because when you give someone a present you want it to be something they'll never forget. Plascencia's novel is a surrealistic and multivalent tale of migration, loss, and the struggle for self-determination. The book's allure lies not only in Plascencia's prose, but also in how he utilizes the physical book-as-art-object to enrich the story. I hope the receiver of this gift will be charmed, as I am, by the book's playful experimentation with story, character, and graphic design."
--Vincent Toro, author of Stereo. Island. Mosaic.