ORLANDO, Fla. -- There is a big focus on Florida Latinos in the 2016 primary as the presidential race has become more competitive and the electorate has grown.
Latinos are out at the polls casting ballots in a year when two Hispanics have been top contenders for the GOP presidential nomination, but at a time when Democratic voting Latinos outnumber those registered as Republicans because of an increasingly diversifying Latino population here.
"I really wanted to be here to be sure that Latinos, that there was a presence in the campaign and someone was here to reach out to them," said Giulianna Di Lauro, 26, who is originally from Venezuela, but grew up in Kissimmee, Florida and returned from Washington, D.C. to work on Bernie Sanders' campaign.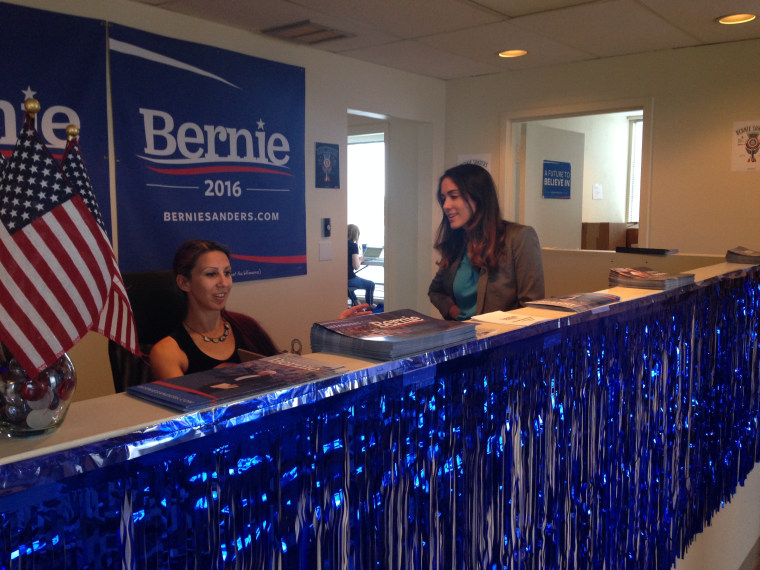 Di Lauro is a national Latino strategist for the campaign. She said she has been so turned off by corruption in politics that she didn't vote in 2012 in protest. But Sanders' message and the fact he has not sought political action committee money to fund his campaign got her not only wanting to vote but wanting to help him get elected.
Hillary Clinton won here in the 2008 primary against then candidate-Barack Obama with 59 percent of the Latino vote. An NBC News/WSJ/Marist poll released Sunday showed that Clinton leads in Florida 61 percent to 34 percent. The state offers the winner 214 delegates; on Tuesday Clinton was leading in the delegates' race.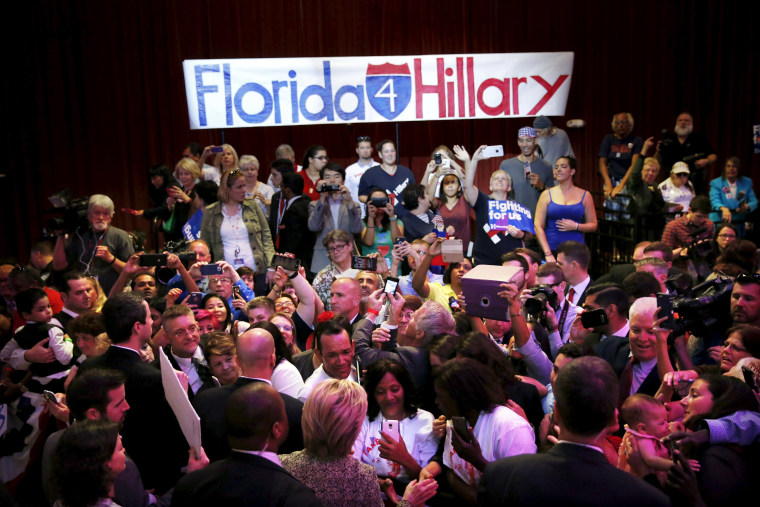 Melissa Mark Viverito, speaker of the New York City Council, was in Orlando for two days this past weekend visiting hair salons and restaurants that cater to Puerto Ricans and other Latinos.
"Hillary has a longstanding relationship with the Latino and Puerto Rican community," said Mark-Viverito. "She was my senator for eight years ... She visited the island when we were organizing to push the (U.S.) Navy out of Vieques" island off Puerto Rico," said Mark-Viverito. The island was used for bombing practice by the federal government, which in addition to environmental damage was blamed for sicknesses among local people.
The two candidates debated on Tuesday in Florida, in a debate held in English and Spanish and featured the two sparring over immigration.
A Washington Post/Univision poll released last week showed a 68 percent to 21 percent lead over Sanders with Latinos in Florida.
Orlando hair salon co-owner Jessica Crespo, who is Puerto Rican/Dominican and grew up in New York, had already voted for Clinton and planned to help canvass for voters.
"She loves Hispanics," Crespo said. "It's very important to me."