When Maria Hinojosa arrived in New York City from Chicago in 1979, she had high hopes of becoming an actress.
Instead, as she put it, she "ended up" at Barnard College, then went on to a distinguished career as an Emmy Award-winning journalist and media entrepreneur. Her new book, "Once I Was You: A Memoir of Love and Hate in a Torn America," will be released in September.
Although the book is a memoir, Hinojosa, 58, is proud that it tells not just her story.
"This book covers many things: our legacy of exclusionary immigration policies, and how that conflicts with the narrative that we are a nation that welcomes immigrants, how journalists of color are often sidelined because of a perception of lack of objectivity, and the feminist reality of growing up as an American, Latina woman," Hinojosa told NBC News in an interview.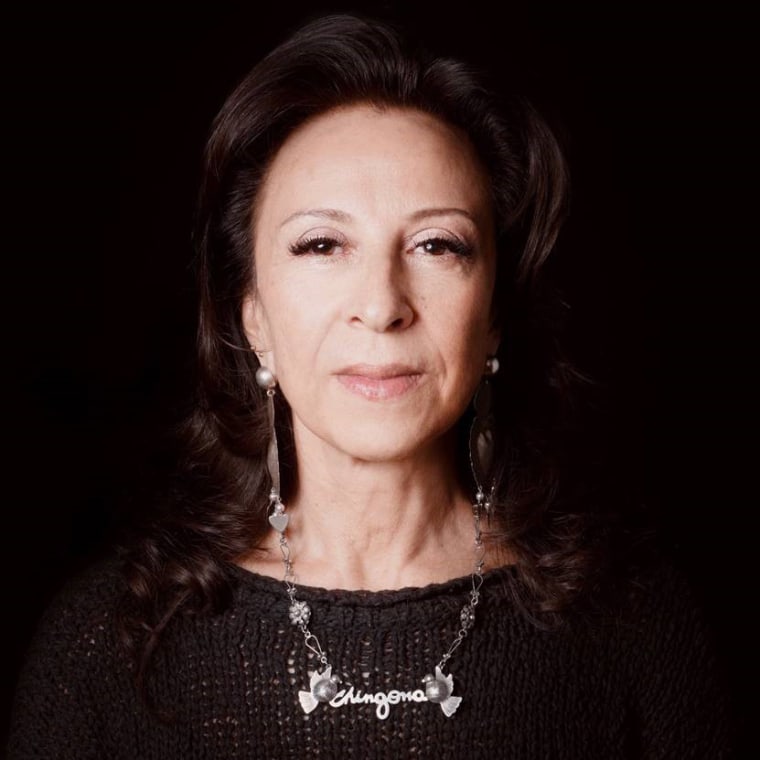 The host of NPR's "Latino USA," Hinojosa has been working as a journalist for nearly 30 years, including reporting for CNN and PBS. She is the author of two previous books, "Crews" and "Raising Raul." In 2010, she founded Futuro Media, a nonprofit organization with the goal of producing content from a people-of-color perspective.
Hinojosa's book photo shows her wearing a necklace that reads "Chingona," which translates to "badass." Ensuring that different voices are heard is especially important to Hinojosa.
"I grew up feeling invisible," she said. "We never saw anybody who looked like me in the media when I was growing up."
The title of Hinojosa's book comes from an encounter she had at the height of the Trump administration's family separation policy. In the McAllen, Texas, airport, she spoke with a young girl who was among a group of children being transported out of the area by an organization hired by the government. Hinojosa and the girl had a brief conversation; Hinojosa's last words to her were, "I see you — because once I was you."
In her book, Hinojosa details her own history with family separation. "I'm not saying I was ever a child migrant from Central America," she said. Hinojosa and her family came to the U.S. from Mexico in 1962 and settled in Chicago, where her father was a professor. "But I know what it is like to be 'the other,' and that makes it easier to recognize 'the other' around you."
In "Once I Was You," Hinojosa writes about good times and bad. From 2015 to 2016, she faced the loss of three people in her life — her best friend, her father and her cousin. Her marriage to the artist German Pérez almost ended.
"It was f---ed up. I was hitting rock bottom," Hinojosa said. She turned to meditation, therapy and spiritual work to help herself out of what she called "a very dark place." This included coming to terms with being a rape survivor. Hinojosa was sexually assaulted at 16, and has spoken publicly about her experience.
Hinojosa is the latest prominent Latino journalist to release a memoir. CNN Chief White House Correspondent Jim Acosta had a New York Times best-selling book, "The Enemy of the People" in 2019, while former MSNBC correspondent Mariana Atencio released "Perfectly You" last year as well.
Hinojosa's work can be considered unique, in part, because she heads up an independent Latina-run newsroom, and because her team reports in English. This is rare; a 2019 report by the Craig Newmark Graduate School of Journalism at the City University of New York identified 624 Latino news outlets serving nearly 59 million people. The study noted that "Non-Latinxs own the two big TV-network operations, and the same can be said of almost all the medium-size newspapers." Moreover, these outlets overwhelmingly serve their communities in Spanish, although most U.S. Latinos are born in the United States and prefer to get their news in English.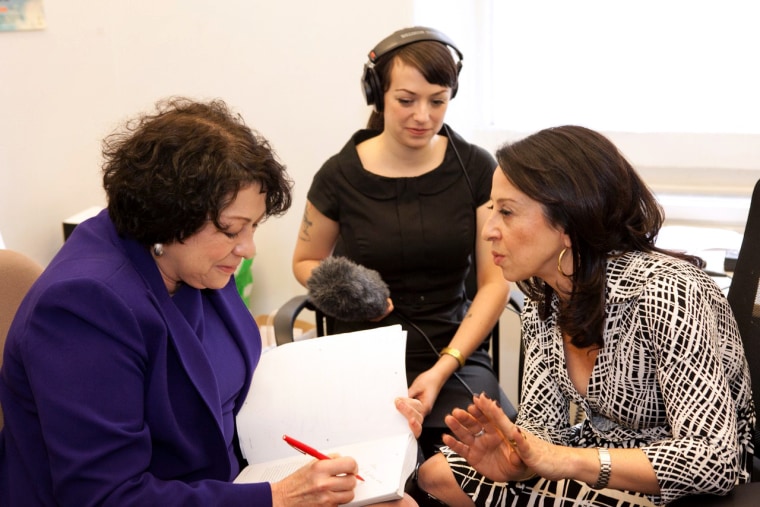 Over her career, Hinojosa has interviewed a range of subjects, from Supreme Court Justice Sonia Sotomayor to tattoo artist Kat Von D. While, but she offers an unexpected choice for a dream interview: "I would like to talk politics with Cardi B."
Lin-Manuel Miranda, the creator of "Hamilton," in a blurb for "Once I Was You," writes: "Years ago, when 'In the Heights' was just starting off-Broadway, Maria got the word out to our community to support this new musical about our neighborhoods. She has been a champion of our triumphs, a critic of our detractors and a driving force to right the wrongs our society faces."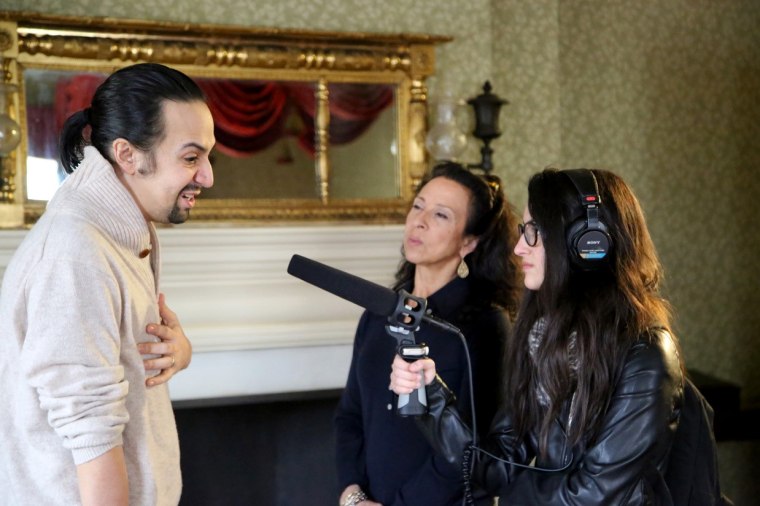 In a twist, Miranda helped Hinojosa realize one of her own dreams.
"I make an appearance in the 'In the Heights' movie," she said, about the highly anticipated film based on Miranda's musical. The June premiere has been postponed because of the coronavirus outbreak.
"That's about all I can say," said Hinojosa, "but after all these years, that dream came true. I am going to be in a Hollywood movie."
About her upcoming book, Hinojosa hopes readers will see "Once I Was You" as her love letter to the United States.
"As Latinos, as women, as immigrants, some of us can have it all — and some of us can lose it all," said Hinojosa. "But the pain and trauma we go through and survive makes us more demanding and exacting of the country we love."